The battle between Verizon and T-Mobile for US subscribers is getting pretty ugly. Verizon has for several months been running television ads mocking its rivals' paltry network coverage. The ad claims that Verizon's LTE  network, the fastest of its data networks, covers more of America than anybody else's. T-Mobile hit back in March, with an aggressive ad saying "Fold up your old map, Verizon." And it announced that it had "taken legal action demanding that Verizon cease and desist the carrier's network map advertising."
But while brand wars can be entertaining, they don't help consumers much. Which is the better network? OpenSignal, a London-based start-up, looked at the data it collects from its 100,000-odd users on LTE networks in the United States and came to a firm conclusion: It depends.
Verizon is right to claim its LTE network coverage is the best of the lot. It covers more of the population; even T-Mobile admitted in a press release last month that its HSPA+ network—a slightly slower standard than LTE—covers only 230 million Americans to the 303 million covered by Verizon's LTE. (T-Mobile didn't say how many people its own LTE network covers at the moment, though it promises to reach 250 million people by the end of the year.)
OpenSignal uses a rather different measure: What proportion of the time are subscribers actually able to use LTE on their networks? Here, Verizon emerged the clear winner. Its average user with access to LTE can connect to the network more than 83% of the time, compared to just 61% for T-Mobile.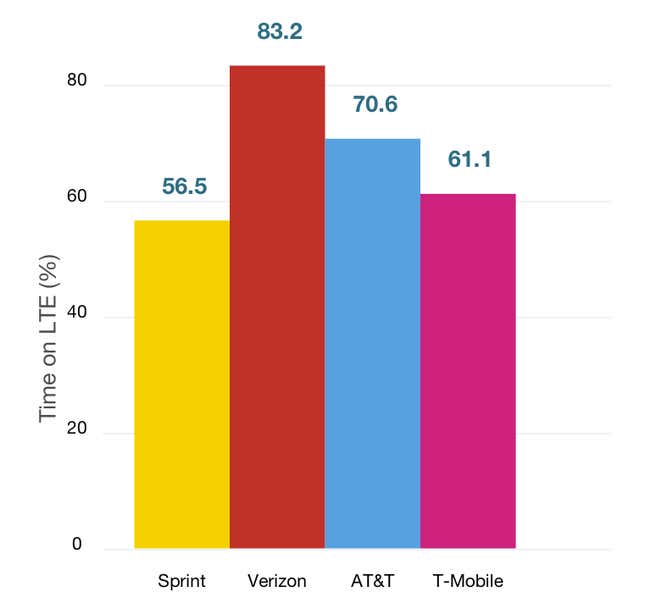 Yet what Verizon doesn't tell you is that while its coverage may be the broadest, it offers much lower average speeds.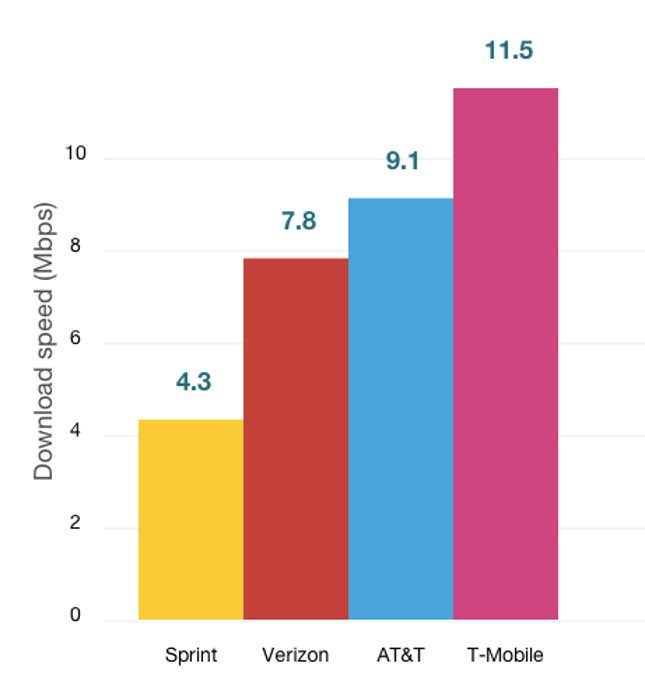 So which network is better? It depends on where you live and what you use your phone for. Where T-Mobile doesn't offer LTE, Verizon may be the better choice for people who want fast mobile broadband. But where it does, T-mobile has consistently been the fastest over the past year. And if you're not streaming music and videos, it probably doesn't matter much either way.