More Americans age 65 and older own either a tablet or an e-reader (27%) than own smartphones (18%)—the reverse of the proportions for the general public, according to the Pew Internet Project's latest study on how people access the internet.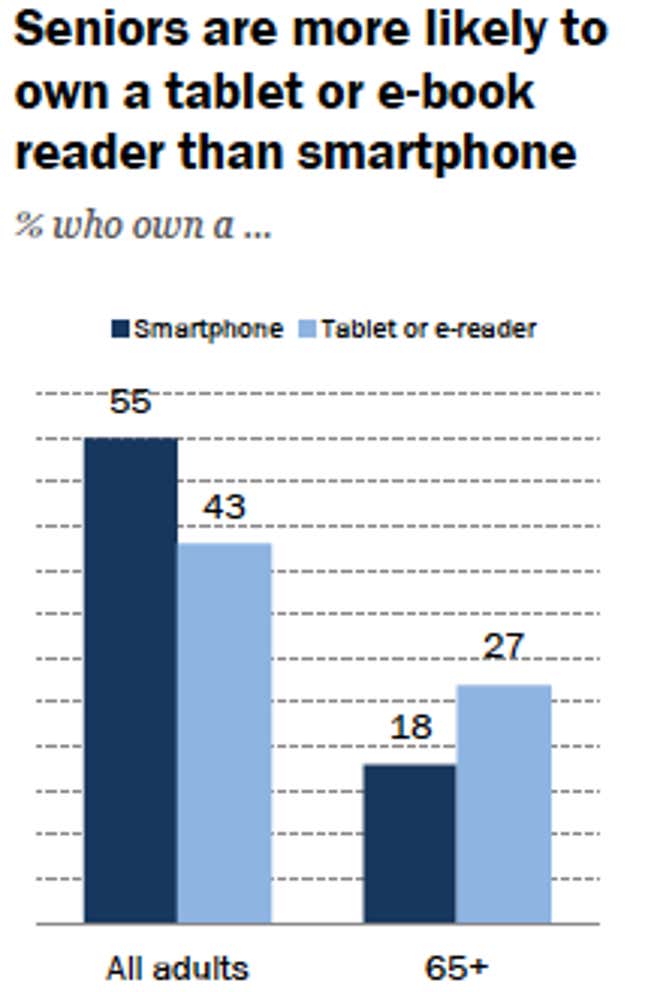 Among all US adults, more than half (58%) own a smartphone, while 50% own a tablet or e-reader.
A number of factors probably contribute to these numbers. One could be that older Americans are less likely than young people to see the value of paying for the expensive monthly plans that smartphones in the US generally require for data, texting, and talk. The other is simply that smartphones, with their high resolution "retina" displays and tiny type, just aren't that friendly to older eyes.
(For those of all ages who are tired of squinting at their displays, by the way, modern smartphones have a setting to increase the default size of the type they display.)