As spring turned to summer last year, Hong Kong faced a mounting mental health crisis. Schools and offices had been closed on and off for months, and people were spending more time than ever cooped up at home. The stress was exacerbated by months of protest and an ongoing political crackdown.
Marisa Yiu thought she could help ease some of the mental strain. She is an architect and the co-founder and executive director of Design Trust, a Hong Kong-based nonprofit that funds and promotes design projects. In May, Yiu launched a design initiative called "Critically Homemade." It was an open invitation to designers based in Hong Kong and abroad to try their hand at designing a small homemade prototype—no larger than 20 x 20 x 20 cm (8 x 8 x 8 inches), small enough to fit on the palm of one's hands—to better help people cope with the pandemic's stresses.
In particular, Yiu wanted the prototypes to foster intergenerational play and wellbeing for families stuck at home, and to encourage collaborative and creative thinking, even in isolation.
Responses poured in from designers working in media as varied as textiles, ceramics, candles, sculpture, and woodwork. Dozens of prototypes arrived at Yiu's studio over the course of several weeks: building blocks made from wood scraps, with which people can playfully make animal figures and chopstick holders; baked, edible cutlery made of flour to reduce plastic waste from all those takeout meals; ice molds in the shape of calligraphic Chinese characters for homemade cocktails.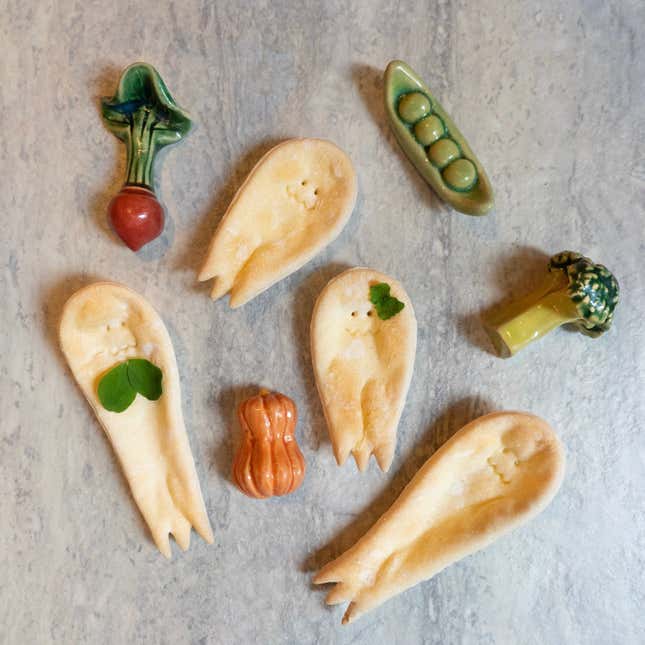 Throughout the pandemic, people around the world who were stuck at home turned to DIY and home improvement projects to make their homes happier spaces or simply to pass the time. Home Depot saw a surge in business in the US, as did home goods stores like B&Q, Screwfix, and Brico Depot in Europe. In Hong Kong, people started making homemade face masks, and the challenges of working and learning in the city's cramped apartments meant many had to rig up desks, beds, and lights in entirely new ways.
For Yiu, these small tweaks to our daily environments, done in response to changing demands, all fall under the broad umbrella of design. She hopes that "Critically Homemade" will spark more discussion around how even simple designs can address social and environmental needs. Yiu shared with Quartz her thoughts on homemade design in the lockdown era, and tips for embarking on design projects at home. The interview has been edited for length and clarity.

Why did you settle on design as a response to the challenges of 2020?
I think design has always been part of our everyday life. But with this Covid-19 pandemic lockdown, you start seeing things at home that you feel like could be done better. For example, when your children have to be in Zoom classes, what's the optimal environment to create for them in their rooms or in the living room? You just start seeing things like how iPads are placed, or the geometry and proportions of tables. Young children aren't used to sitting in front of a Zoom screen, so how do you acquire the best seating?
What other aspects of the home could benefit from design improvements? 
The thing that makes me react the most is not just thinking about our own living context, but also how empathetic one needs to be beyond ourselves. If the average household in Hong Kong has tiny living space, what is the size and dimension that allows for health and wellbeing and learning? So, for me, it was this process of unpacking and thinking about how other people respond [to design challenges].
The other thing I think a lot about is airflow. When you really study Hong Kong housing typology and floor plate design, one of the major issues is air flow and air quality. With the pandemic, plumbing is another issue—the SARS epidemic was generated by these invisible infrastructures. So what happens with that? How are people rethinking design not just of the interior space, but also of hygiene, plumbing, water systems, air flow, ventilation? That's what I've been thinking about.
What lessons have you taken away from the "Critically Homemade" design initiative?
One of the more powerful submissions was a beautiful prototype called "I Love You But I Need to Keep A Safe Distance," by the designers Joel Austin and Kwan Q Li. It's basically a homemade prototype, made in their metal shop, of a social distancing measuring tape that had four different dials. They were critiquing and questioning how people think about global hygiene standards. Like, who makes the 1.5 meter decision? Or 2 meters? So they researched social distancing measures in different countries, and then manifested that research into a representation of a social distancing tape.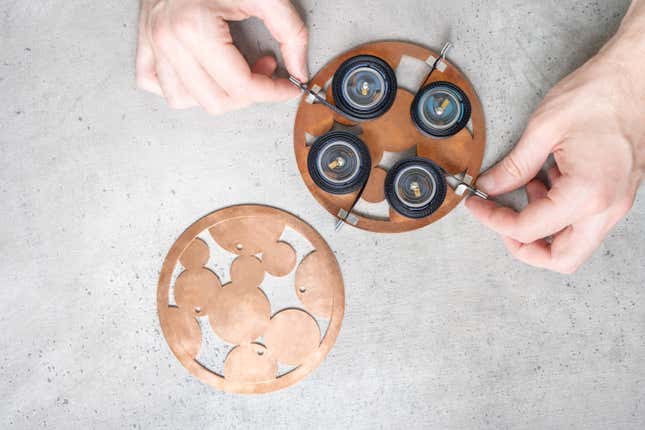 The "Critically Homemade" project has taught me how the design community can both make really practical objects, as well critique the problems of society and provoke us to think more. I think this has taught me about reassessing values: How do we use materials, how do we spend time with family, how do we protect our elderly?
It seems that another theme is working under the constraints to create something small and homemade, but actually seeing more creative output because of those constraints.
Yes. Because the objects are prototypes, the project lends itself to this idea that it doesn't have to be perfect, and maybe the imperfection somehow produces more new ideas.
What can people interested in homemade projects and crafts learn from the professionals?
There's this magical moment, for design thinkers and design researchers, of having this open-mindedness and potential to observe, and then to take that observation critically and to want to make something better.
For example, the designer Michael Young noticed that people were using tissues to touch door handles, so he's innovated this anti-bacterial door handle by using lotus leaves and laser etching machinery. I'm not saying anyone off the street can do that, but it's that trained eye, of wanting to ask questions, wanting to do something, tinkering and thinking, and improving.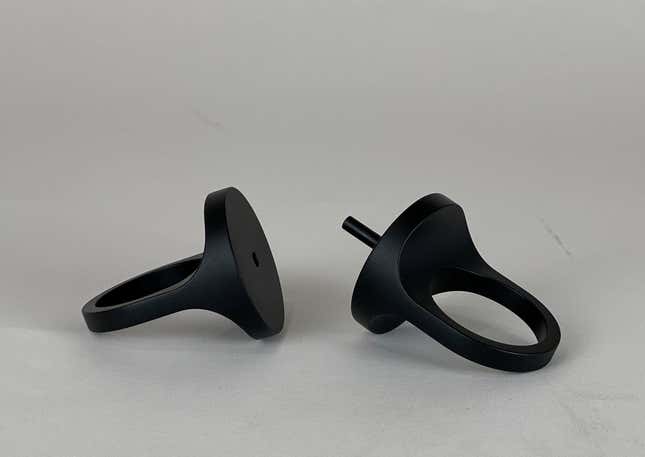 What's the one home design project you'd like to take a stab at now, if you had a couple of extra hours?
I think it would be organization. I have always been so inspired by [Hong Kong-based architectural designer] Gary Chang and his "Domestic Transformer," where he has, over the past decades, changed his home 40, 50 times.
I'm a maximalist, whereas my husband is a minimalist. I love stuff, but if I had to choose one homemade project to work on, it'd be: How do you create a system where you could retain your own sensibility and expression as an individual, but still organize or be able to hide your stuff? Is it a question of storage? Is it a question of rethinking storage mechanisms so every inch counts? It's not easy to do, but can you imagine coming up with storage systems that can both display and hide?