Water towers aren't known for their beauty–not the rusty rigs that dot skylines and beach towns, at least. But some researchers see a similar functionality in mountains that provide crucial runoff to surrounding lowlands. To them, the Maloti-Drakensburg Mountains rising over South Africa, one of the world's driest countries per capita, have the potential to be the most resourceful water towers that exist.
There are conservation challenges to match. One might not think of the mountains' water at first glance, given the striking landscape of a UNESCO World Heritage Centre featuring rich rock art traditions and singular natural habitats. Yet the water fuels it all. Communities with origins dating back several thousand years farm in the range's green shadow, and South Africa's economic powerhouse of Gauteng drinks farther downstream.
A 2013 World Wide Fund for Nature report calls the mountains the "most important water source area" in South Africa where 8% of its land produces 50% of its runoff, and 21% of its land receives less than 200 millimeters in annual rainfall. Towering above some of the country's most thirsty regions, the Maloti-Drakensburg Mountains are a "catchment" uniquely situated to collect and protect high-elevation rainfall before it flows downhill.
Overuse and mismanagement of land around the mountains pose a key threat. The degradation of water's natural path in the area can expose it to everything from evaporation to diminished quality and cause worrisome reverberations far away from the slopes. BASF South Africa supported a 2007 project between the charitable foundation BASF Stiftung and the United Nations Environment Programme to construct new safeguards and share conservation expertise among the range's neighbors.
Here is how the project worked: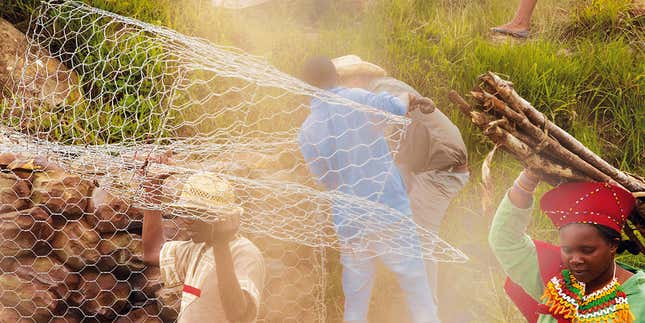 The project paired specialists with local farmers and laborers to build gabions, wire cages filled with rocks, that guard against soil erosion and allow for better natural replenishment of wetlands that resulted in cleaner water for the community.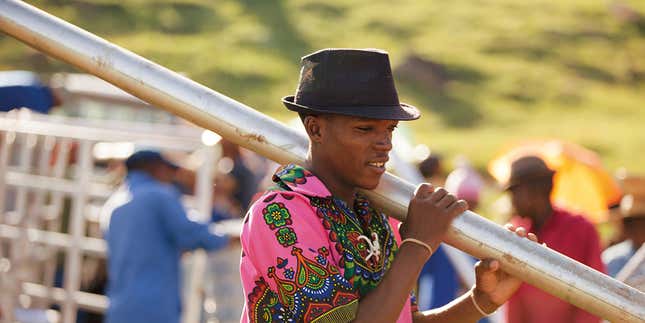 Workers implemented piping systems alongside the gabion walls to irrigate needy areas with better efficiency and safety.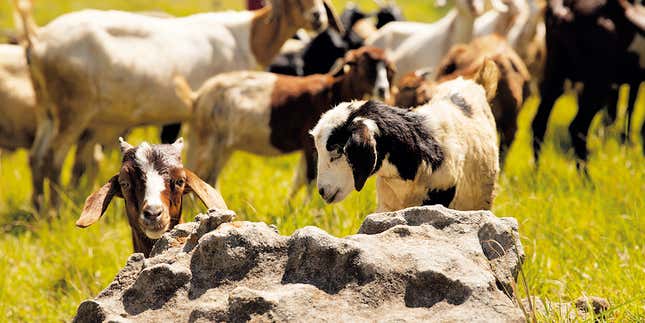 Economic struggles helped drive the local community to overuse of the land for grazing and growing staple crops like cabbage, potatoes, maize, and pumpkin. The water supply could not keep up with the demands being placed on the land.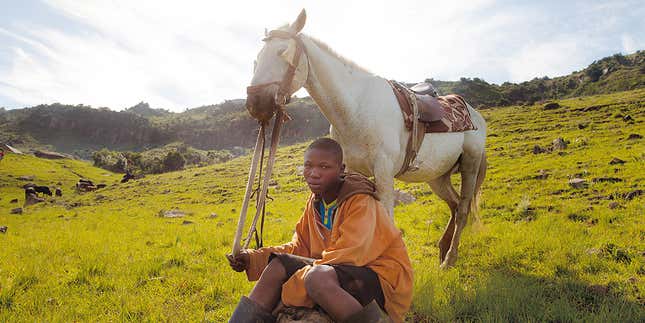 Goats, cattle, and horses are the livestock around which farmers and families in the area revolve. As agricultural self-reliance turned into something less sustainable, the community needed to regulate grazing's frequency and location to combat erosion around pastures.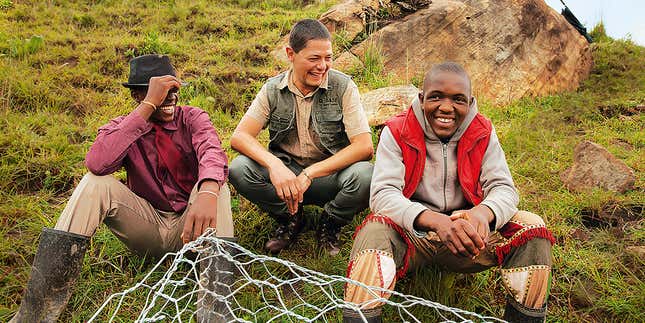 BASF employees contributed much more than funds and labor–instruction helped ensure that they would leave behind important knowledge as well. In addition to the conservation methods above, topics included the cultivation of indigenous plants more mutually beneficial to the soil than many crops as well as management of veld fires (or wild fires) from farm or household activities to prevent unnecessary environmental destruction.
This article was produced on behalf of BASF by the Quartz Marketing team and not by the Quartz editorial staff.