Almost half of the world faces the same demographic problem: not enough babies are being born to keep up with an aging population. As a result, countries have been trying all kinds of measures to get their citizens in the mood for procreating. Japan is spending about ¥3 billion ($29.3 million) on matchmaking events and robot babies that might inspire couples to want one of their own. Saucy ad campaigns in Denmark and Singapore remind couples that they have a civic duty inside as well as outside of the bedroom.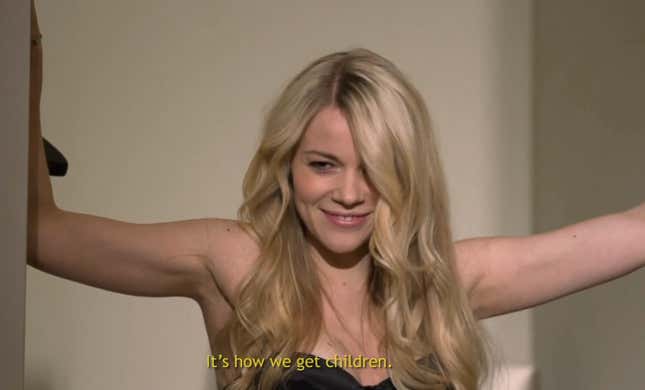 For many, the best aphrodisiac may be more practical: baby supplies, money, cars, or refrigerators. Of course, experts are still arguing over whether governments can effectively raise birth rates through encouragement and incentives. And while these measures aren't likely to be what tips the demographic balance in aging countries, they may contribute to "broader attributes, such as the degree of family-friendliness of a society," according to demographer Jon Hoem.
Goodie bags
Finland gives away a maternity package of various warm-weather clothes, pajamas, and books to families of newborns—or a cash grant of €140. And Singapore has just announced that every baby born in 2015 will get a small bag of gifts, that could include a baby sling, sippy cup, and a diaper bag—people are still voting on what items they want in the bags. (The Singaporean government says the gifts are for celebrating 50 years since the establishment of Singapore, not necessarily boosting birth rates.)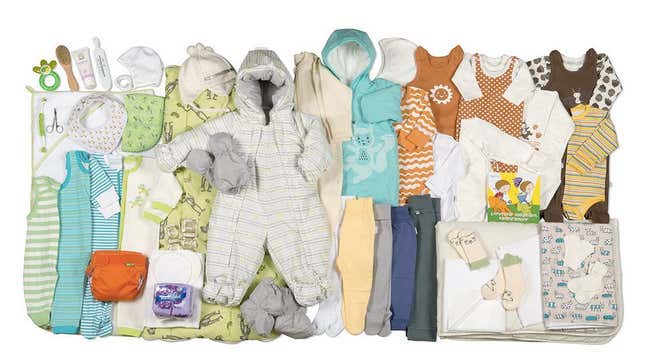 SUVs and refrigerators
In 2007, Russian authorities made September 12 the country's national Day of Conception and offered women who gave birth nine months later, around the country's National Day, a chance to win SUVs, refrigerators, or cash. While Russia still faces high mortality rates and its population will likely shrink over the next several years, fertility rates have been steadily increasing.
Money
The most traditional means of encouraging birth rates is through so-called "baby bounties," stipends, tax breaks, and other financial incentives for families with newborn children, that have been used in most countries facing an aging population. In France, a combination of stipends, expanded childcare options, and other policy measures have been credited for increasing the country's birth rate to be one of Europe's highest. Families with three or more children receive discounts across France (links in French) on things ranging from train fares to movie tickets.