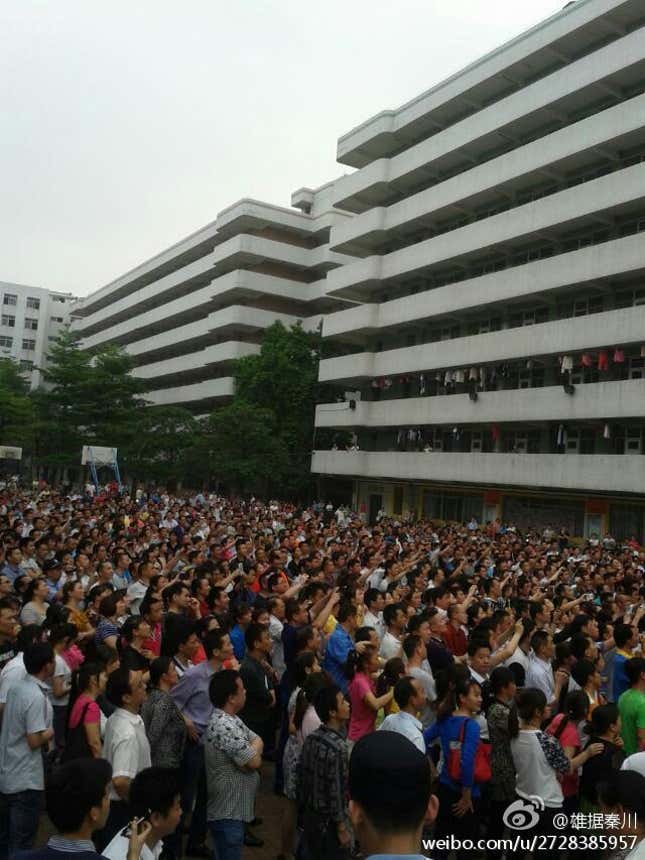 For the past week, as many as 30,000 workers have been on strike, disrupting work at plants in the southern China that make shoes for Nike, Adidas, and Puma. Their grievances are the same as those of many workers across the country: they've spent decades working for manufacturing plants and now that they want to retire, they don't have enough money.
One of the biggest changes in Chinese society since its reform and opening is that the two traditional sources of social welfare, especially for the elderly, have diminished because of privatization and population controls: state-owned enterprises and the children of aging parents. To help, officials passed a social insurance law in 2011, requiring that all employers in the country enroll staff in pensions, medical insurance, worker's compensation, unemployment, and maternity insurance.
But because of weak oversight of the system, employers often don't keep up with their obligations. In over 400 factory probes, none had fully complied with the law, according to China Labor Watch, a US-based nonprofit. Protesters in Dongguan, which started this week's labor unrest, claim the Chinese firm Yue Yuen—famous for having basketball star Michael Jordan visit its factory in 2004— shortchanged workers regarding monthly payments into the social insurance scheme. The company employs about 40,000 people.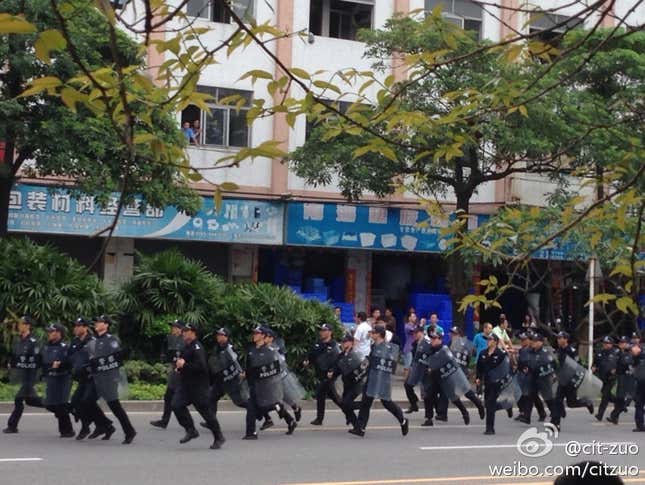 The protesters say the company is also making it difficult for them to cash in or transfer these funds. "Workers who devoted their best years to the factories are not going to go quietly," said an employee whose surname is Zhu, according to the labor rights group, China Labour Bulletin. A Yue Yuen spokesman has said the company can pay more for social security, but that will mean lower wages for the workers, and net earnings for workers would be less than they are now. Nike did not immediately respond to a request for comment.
Officials are trying to appease workers. As of the beginning of April, seven Chinese cities or provinces raised monthly minimum wages, but that measure may be too little too late. China's aging population of workers needs pension money now. That's one reason why the protests in Dongguan haven't yet been quelled: one labor rights groups said that demonstrations had spread to at least six plants this week.