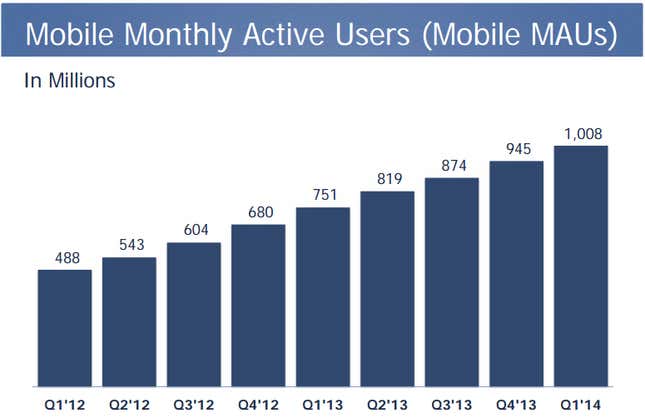 More than one billion people logged into their Facebook account on a mobile device, on average, in the first three months of the year. Over 600 million of those were active on a daily basis and some 341 million people only use their mobile device to access Facebook (which for perspective, is 100 million more than Twitter's entire user base.) Facebook's total monthly active user base rose to 1.27 billion, with daily active users at 802 million.
Facebook reported quarterly earnings of $0.25 per share on revenue of $2.5 billion. The revenue number was in line with a Nomura estimate, but also the first time in four quarters its revenue has fallen from the quarter before.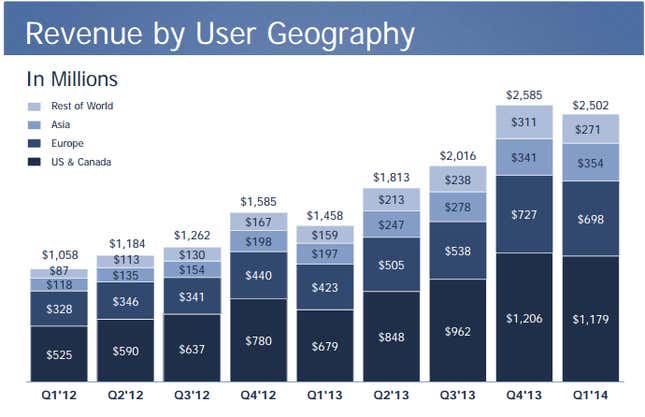 The average revenue it generated per user in the US and Canada is up to $5.85, down from $6.03 last quarter but still way ahead of where it was a year ago.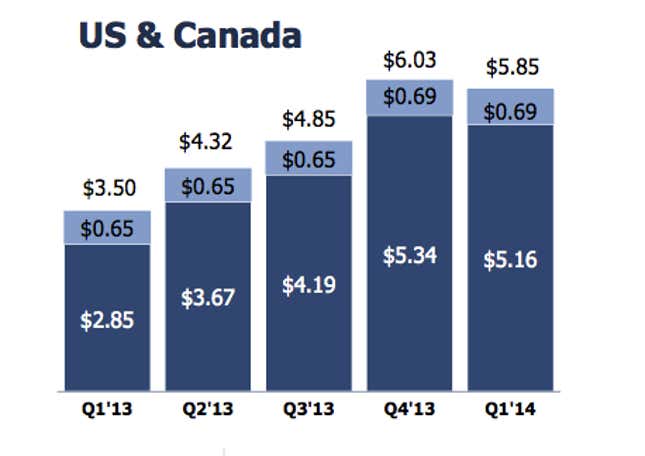 Shares have risen by about 2.6% in after-hours trading. The company also announced that CFO David Ebersman will step down, to be replaced by David Wehner.