This post has been updated to include information on Anandiben Mafatbhai Patel and an opinion poll.
Narendra Modi does not appear to have a strong female influence in his life. After an arranged marriage as a teenager, he left his wife—a school teacher in a poor village—and as his political star rose, he never mentioned her until this year. He didn't visit his own mother or the rest of his family for 30 years after leaving home, according to interviews with his younger brother.
He is rarely pictured with female acquaintances or advisers, his top aides in his political campaign are all men, and his Gujarat state cabinet had just two women out of 19 ministers—although a woman is one of his most powerful, revenue minister Anandiben Mafatbhai Patel, who some expect to succeed him as chief minister if he becomes prime minister.
The massive political rallies for Modi are overwhelmingly male. Still, he is twice as popular a prime ministerial candidate as rival Rahul Gandhi among women voters, according to this opinion poll made public in early April.
Under Modi, the state's record on women's issues has been mixed. Gujarat's overall ratio of women to men slipped under Modi's government, and there was no improvement in the rate of growth of  women's literacy, signs that state government did not focus on women's issues. Crimes against women in Gujarat, traditionally lower than much of India, remained low under Modi, but so did the percentage of women in the workforce.
Quartz asked women around India what they think of the prime ministerial candidate. The below is not intended to be a representative sample of the Indian population, just the opinions of several individuals. Here's what they had to say:
Khyati, 21, public relations professional in Delhi: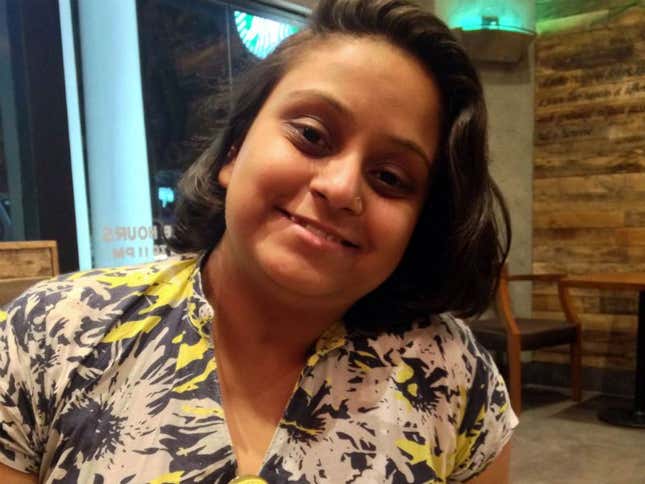 I think he will become prime minister because of his campaign and discussions in the media.
Gujarat has been shining no doubt. But Modi is not the correct prime minister for India. He can't speak English, he is a tea seller and he is of that mentality. If there is a meeting with Obama, he will have to take some translator along.
Poornima Sharma, 28, call center employee in Delhi:
I think Modi will be the right choice for India. What India lacks is economic growth. If Modi comes to power he can bring back economic growth to the country just like he did in Gujarat. Gujarat is one of the most advanced states, with great roads and lot of development. I was in Gujarat last year and I saw it for myself. He will be the ideal prime minister. Even the youth looks up to him.
Tejaswinee Barua, 32, software engineer in Haryana: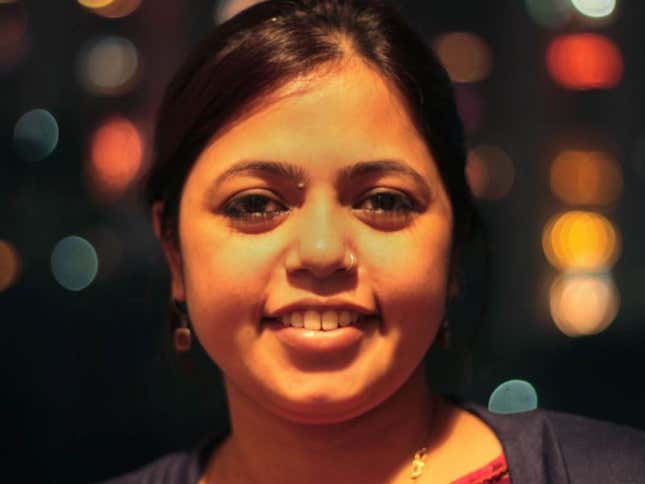 I feel Modi is a technocrat and he seems to address all problems with a certain technical expertise that is very rare in today's politicians. If he becomes the prime Minister and if BJP indeed is serious about addressing all promises in its manifesto, I feel under Modi's leadership, his expertise will benefit the country.
But from all that I have seen during his election campaign, Modi has displayed some dictatorship, narcissistic traits, which are very contrary to his claims about being just a "worker" in the party he represents. He has not tried to connect to the people of this nation at a more humane level which has been disappointing. I am still not clear on his attitude toward minority communities, which kind of scares me.
Priya Arora, 23, economic analyst in Delhi: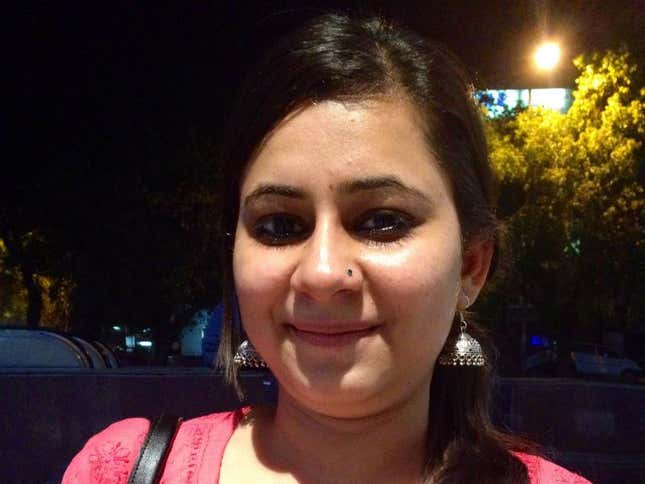 I really don't support him because I believe he was involved in the 2002 riots. If he becomes the next prime minister, he is going to be biased against the Muslims. And I don't think that he will bring more growth.
Women's safety is a priority. My friends from other states like West Bengal, Kerala and all, their parents don't send them to Delhi because everyone knows that Delhi is so unsafe for women. The corruption levels should come down. And the leaders, who are coming up should be honest with minimum crimes registered against them.
Rita Chowdhury, 69, home maker in Assam:
The biggest issue in Assam is illegal immigration from Bangladesh. Everybody from maids to the rickshaw pullers to plumbers are Bangladeshis. I know that BJP and Modi are opposed to this illegal immigration that is happening here. I have to say that if Modi comes to power there is a greater chance of Assam getting rid of this problem, because Congress has supported illegal immigration because they get the Bangladeshi votes during elections.
Sheeba Madan, 30, NGO researcher in Delhi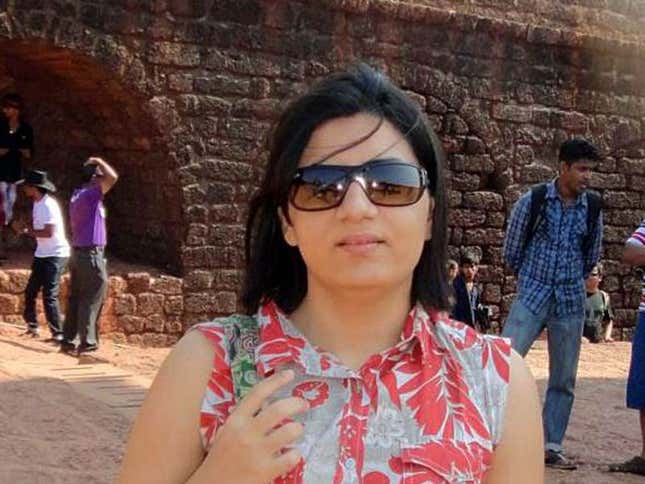 I would not like to see Modi come to power. To me, he seems like the same breed of politicians like Margaret Thatcher or Ronald Reagan. He is not a conservative but a neo-conservative like Thatcher and Reagan. He is somebody who will cut down on welfare measures for the poor and help the rich get richer. Take Gujarat for example where the industry has benefitted but welfare schemes have taken a hit. Maternal mortality is one the highest in the state and so is unemployment. Once he is in power, he may also radically change India's foreign policy in to a more aggressive one, which may not suit us in the long run.
Aditi Sachdeva 27, lawyer in Mumbai:
Today, I have mixed feelings about Modi. On the one hand, he has a firm and decisive personality, trains that you want to see in the next prime minister. But then he comes across as also very authoritarian, he is his own strategist and spokesperson. He doesn't need anyone else.
He is also a man who has been able to make 1 billion people forget about the religious violence that happened under his watch in 2002, but I can't forget it.
On Modi as a man, I like his choice of colored kurtas. He has bought some color into the elections.
Lilima 39, a domestic helper in Delhi:
Modi's name is everywhere. I have only seen him in photos, but lot of people in my colony talk about him. They think that he is some god who will come and change everything. But tell me honestly if that is possible? Once the elections are over, whoever comes to power, they are likely to forget us again. A scheme or two may be announced for the poor, but by the time we get the benefit, it is almost time for the next elections.
I am not sure whether Modi can change much. I do not know what he has done in Gujarat. So it really does not make a difference who come to power.
Neeru Talwar, 50, homemaker in Delhi:
Modi is like a cool wave. We have some hope with him. Whatever he has done in Gujarat, I think it will be quite nice for India if there is NAMO. I don't think minorities should be afraid but there will be a positive atmosphere if he becomes prime minister. I think he is committed to fulfilling all the promises that he is making.
The priority is safety for women, and prices should be low.
Kanica Sharma, 24, public relations professional in Delhi: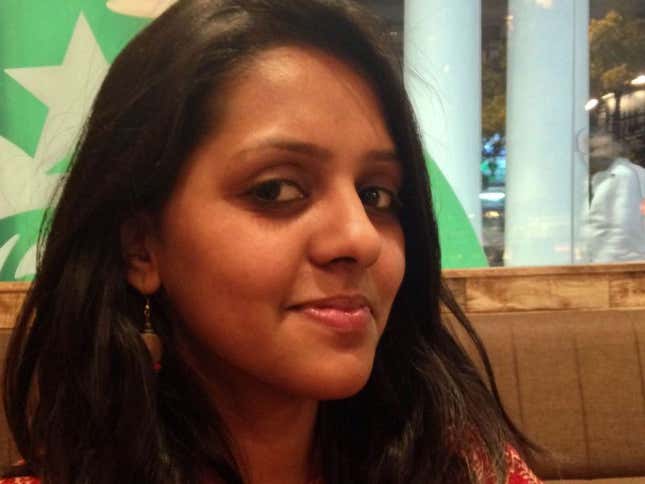 I'm not a big fan of Modi. But I think in the present scenario, we don't have a better leader. I think change should be there every five to 10 years. Congress for sure should not be there.  Sometimes, there isn't a choice. There is Modi, Modi, Modi everywhere. He is a clever man and has a strong opinionated state right now.
I want less corruption. Also women's safety. There will be development under Modi, but what about other stuff like women's safety and preventing fighting over caste?
Follow Betwa on Twitter @betwasharma. We welcome your comments at ideas@qz.com.