This is the second article in a six-part BULLETIN series exploring the most intriguing artisans, makers, and craftspeople that Lincoln has had the pleasure of working with; view all of the stories here.
Venture onto the set of any film and you'll quickly realize there are two stories taking place: the one we are used to seeing, unfolding in front of the camera, and the one we rarely see, taking place behind it.
Each story can be equally fascinating in its own right, yet never more so than on the set of an independent film. With smaller budgets, tighter schedules, and ambitious story lines, these films attract a plethora of unique artisans of the silver screen, each with a profound dedication to the craft, and each with his or her own engaging story.
Equal parts artist and risk-taker, these "unsung heroes" of film are willing to veer far from the beaten path to bring a compelling visual narrative to life, regardless of whether it brings them accolades.
The assistant director
"If credits didn't exist, I'd still be happy," says George Parra, a veteran of more than 50 films—both major studio and smaller independent ones—whose latest film, Nebraska, was nominated for a Film Independent Spirit Award for Best Feature and Academy Award for Best Picture.
Like many of the films he's helped bring to life, Parra's own story is, itself, a classic.
From humble beginnings as a production assistant on a high-profile independent film in 1978, he's made his way up through the ranks, now splitting his time between working as an assistant director and a line producer. Today it is his job to be the ultimate planner and taskmaster, making sure the apparent chaos on set comes together in perfect order to bring the narrative to life, on time and within the budget. Otherwise, there is no movie.
This is a grueling challenge on independent films, where the story itself may be experimental, but the low budget often mandates that production teams get creative to achieve their vision. It was particularly challenging for the production of Nebraska, which was filmed over the course of four short months in a small town in the middle of the heartland. Resources were few and very, very far between. This is the type of challenging environment in which Parra thrives, and his mission is always clear. "I like to entertain people," he says bluntly.
In talking to Parra, one quickly understands that his passion for film is born from a profound sense of respect for its potential. "The power of our medium is huge," he says. "One line in the script can change pop culture."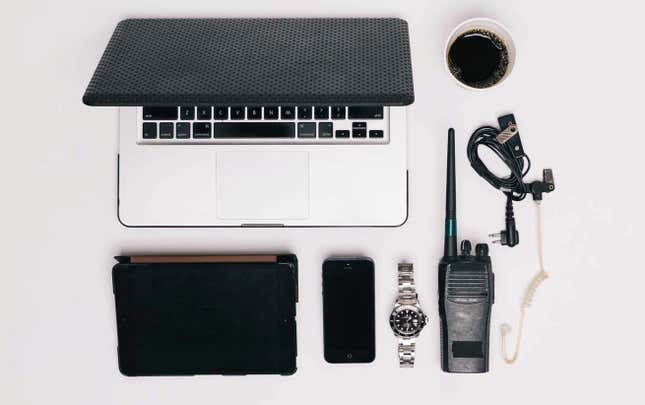 The cinematographer
Another veteran of independent filmmaking, cinematographer Rachel Morrison, summarily echoes that sentiment. "To be able to move an audience is everything. That's why we're all here."
Morrison most recently lensed Fruitvale Station. The film is nominated for three Film Independent Spirit Awards, including Best First Feature.
As a cinematographer, Morrison is ultimately responsible for helping to translate the director's vision into imagery. This involves a great deal of prep and collaboration with the director in order to get inside the story, a particularly taxing challenge for such an emotionally charged narrative as Fruitvale Station. "It was really about internalizing it so we could understand the emotional journey and try to relate that to our audience.
"To have someone come out thinking, crying, caring… that's all I've ever wanted," says Morrison, who first scooped up her mother's camera at the tender age of 6. "From the moment I picked up a camera, it felt like home," she admits.
As humble as she is talented, Morrison is quick to deflect attention away from herself onto those around her. "Filmmaking is nothing if not a team sport," she graciously adds. "You can't make a film without a massive amount of people coming together to try to tell the same story."
The makeup artist
This sense of teamwork and collaboration also holds a special place in the heart of makeup artist Ma Kalaadevi Ananda.
"Growing up I always wanted to be part of an orchestra, just working together with people," she confesses. "You can't make [a] film if the makeup artist doesn't show up, or the sound mixer doesn't show up. Everyone is an intricate part."
As head makeup artist for 12 Years a Slave – a resounding award season winner, notching both the Film Independent Spirit Awards Best Feature and the Oscar for Best Picture – Kalaadevi worked closely with the film's legendary director to ensure the authenticity of the film, and helping the actors unflinchingly evoke the brutality of the story. "As a makeup artist, you fulfill the actor's vision of how they feel the characters should look. So what they're feeling on the inside, I can make come outside."
And while she readily admits her favorite moment was when the director described her as "amazing," her answer when asked about her favorite part of making films, especially independent ones, is much more personal.
"I feel good. I feel complete," she says with an audible sigh of relief. "And the completion happens by doing the best you can do."
The gaffer
Fellow film veteran Radium Cheung is no stranger to this feeling of accomplishment either. "It absolutely made me feel proud," he says while describing his experience working as gaffer on All Is Lost, a film also nominated for Best Feature at the Film Independent Spirit Awards.
Radium is both a cinematographer and a highly experienced gaffer, having spent the majority of his career executing the lighting for fellow cinematographers. This experience would prove invaluable on the set of All Is Lost, where the lighting of simulated natural elements would play a major role in telling a story that included only 31 pages of script.
Already a published photographer by the age of 18, Radium has spent the last 20 plus years pursuing a career of lighting and framing the scenes of film. "As a creative person, I love the accidents," he remarks, referring to the unplanned moments that happen on set. And yet it is precisely these unplanned moments that artists like Radium must somehow anticipate and navigate, a particularly challenging proposition on a film lit and shot almost entirely over a tank of highly conductive saltwater.
Like all great artists who produce works for the enjoyment of others, the four share a collective reason for working in independent film, as articulated by Kalaadevi.
"We are enriching people; if you are not enriching something, why do it?"

This article was written by Lincoln and not by the Quartz editorial staff.