You don't need unlimited influence, funding, or connections to invest in ambitious companies solving global challenges. Whatever your passion—from clean water to climate resilience, from expanding healthcare access to empowering new communities with cutting-edge financial tools—you can back startups and high-growth private companies tackling the biggest issues of our time. 
How? Innovative firms like Alumni Ventures are upending the venture capital industry and making venture investing broadly accessible for accredited investors. They help you get in on the ground floor of game-changing private companies before they go public.
Why venture capital? "It's a chance to participate as an owner in a new venture, when valuations can be more attractive and potential upside is high," explains Mike Collins, the company's founder and CEO.
Additionally, Alumni Ventures lets you select from thematic, focused venture funds that align with your interests. You can choose to go deep in sectors like healthtech and blockchain, or you can put your capital to work with the Impact Fund, which invests in dynamic startups that strive to both solve today's greatest challenges and deliver returns for investors—a double bottom line.
Each AV-backed firm has been thoroughly vetted by a team of experienced venture capital investors and then curated into a fund that's diversified across sector, stage, and geography.
"Investing in venture is investing in tomorrow," adds Collins, "in companies that are leaning into the future and working to solve big, hard problems." Meet nine of them now.

🌎 LARQ
Protecting the earth's oceans
The average person buys 156 plastic water bottles per year. That adds up to more than half a trillion plastic bottles annually, less than a third of which are recycled. The numbers make a reusable water vessel a no-brainer—and if you're going to do your part to keep trash out of our planet's waterways, why not protect your own body, too? Introduced in 2017, California's LARQ offers the first self-purifying water bottles and pitchers. Press the button once, and the cap will automatically blast UV-C light every two hours, breaking down bacteria, germs, and protozoa. In tests, LARQ bottles have deactivated salmonella and E. coli at over 98% efficacy within one minute. After launching a Kickstarter in 2017, the project raised $1.4 million in under 30 days. Last year, its founder Justin Wang convinced Shark Tank hosts to invest $1 million for just a 4% stake, making LARQ the highest-ever valuation on the show. Learn more.

💸 OpenInvest
Democratizing impact investing
When you're deciding how to invest, it can feel like you have to choose what to prioritize: your values or your returns. Should you support a new venture devoted to a cause you care about, or put your savings in a dependable mutual fund? With San Francisco-headquartered OpenInvest, you can have it both ways. Conor Murray and Joshua Levin, with backgrounds in fintech and sustainable investing, debuted OpenInvest in 2015 to make impact investing more accessible and transparent. Say you're interested in preventing carbon from entering the atmosphere. Using OpenInvest's platform, you can track the precise impact of your investments, visualizing how many tons of carbon would have been emitted without your support. After being acquired by J.P. Morgan in 2021, OpenInvest's services will be integrated into the bank's client offerings later this year. Learn more.

👾 Mythical Games
Elevating gamers into owners
NFTs will revolutionize how we buy, sell, and value digital assets. But first, people must get comfortable with them. And what better way to familiarize than through a game? Through its platform, LA's Mythical Games enables developers to integrate blockchain-based, play-to-earn economies. In a traditional digital game, a player buys items or skins, but they don't own the accessories. But in Blankos Block Party, developed by Mythical as a proof-of-concept, players purchase, customize, and sell NFTs created by brands like Burberry, musicians such as Deadmau5, and artists including Quiccs, all on a protected exchange. "What NFTs allow us to do is to bring the player into the economy so they can participate in the value that they bring to the game," says cofounder Rudy Koch to Engadget. He birthed Mythical Games in 2018 after working on viral hits World of Warcraft and Call of Duty. This year they plan to partner with other developers to bring NFTs into the gaming mainstream. Learn more.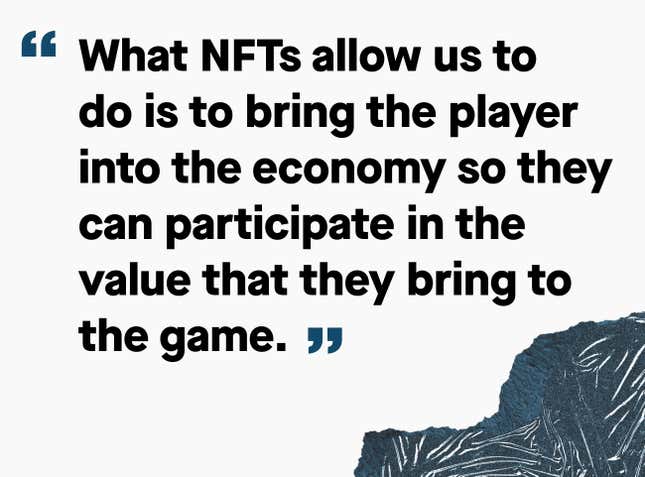 🚨 RapidSOS
Bringing emergency response into the 21st century
In an emergency, every second counts. So why do we still rely on a telephone call to dispatch help? Enter NYC's RapidSOS, which Michael Martin released in 2012 after experiencing several harrowing personal emergencies "RapidSOS is taking this antiquated, analog-based 911 system and moving it into the digital era," says former FCC chairman Tom Wheeler. Instead of only relying on people to communicate precise details in the midst of a home invasion or urgent health issue, the 5,200 public safety agencies that partner with RapidSOS can read location, medical information, and real-time sensor data from the devices that already track us, like smartphones, wearables, and connected cars. Developed in collaboration with thousands of responders, employing a team of 911 experts with more than 450 years of combined public safety experience, RapidSOS already covers 300 million+ people, including 92% of the US, and addresses upwards of 150 million emergencies a year. Learn more. 
⚡️ BlockFi
Expanding banking through crypto
When Flori Marquez saw how difficult it was for her relatives in Argentina to attain traditional credit services, she recognized an opportunity for a less conventional currency: crypto. "I have seen firsthand how in the US we often take for granted access to savings accounts, credit cards, and debit cards," she tells VC firm PJC. Since Marquez co-founded NYC's BlockFi in 2017, it has ballooned to 600,000 account holders for loans that use crypto for collateral and interest-bearing accounts offering annual returns up to 8.6%. 2021 was a banner year for BlockFi; assets under management grew from $1 billion to $20 billion, and monthly revenues expanded from $5.5 million to $55 million per month. Last year, the company also deployed the first-ever Bitcoin rewards credit card, which gives 1.5% back in Bitcoin on all purchases. In March 2021, it was valued at $4.5 billion, after a $250 million investment, putting BlockFi in a position to bring banking to millions and prove a worthwhile investment of its own. Learn more.


💥 SHINE Medical Technologies
Saving lives with nuclear fusion
Nuclear imaging, which is often required to diagnose and treat diseases like cancer and heart disease, used to require nuclear reactors. SHINE, which nuclear engineer Greg Piefer devised, based on his PhD research in Janesville, Wisconsin, in 2005, sees a different way forward. Its accelerator technology produces medical isotopes including Lutetium-177, which is used for cancer therapeutics, and Molybdenum-99, which is needed in 40 million patient procedures every year, including diagnosis of heart disease and cancers. All of this is done with nuclear fusion technology, which is cleaner and safer than using a nuclear research reactor. 2022 will be a big moment for SHINE: The company is slated to finish construction on a new facility that will manufacture more than a third of the global demand for Molybdenum-99. And medical applications are just the beginning. Think it's amazing to use nuclear fusion, the reaction that powers the sun, to heal our bodies? Just wait until SHINE transforms the energy and manufacturing industries, too. Learn more.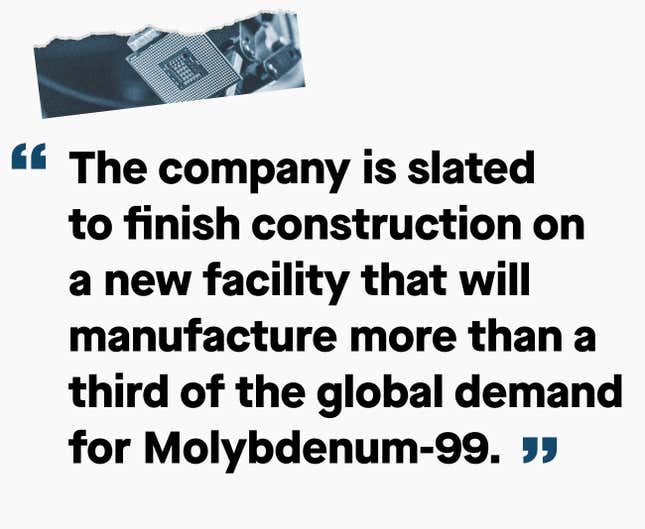 💊 Thirty Madison
Streamlining support for chronic health conditions
When Steven Gutentag started to lose his hair in his twenties, he didn't know what to do. Although the then-Google employee eventually navigated his way to a hair loss dermatologist and the FDA-approved treatments of Rogaine and Propecia, the process was confusing. So in 2018, Gutentag and his co-founder, Demetri Karagas, conceived Keeps to streamline the process for patients fighting male-pattern baldness. Since then, the NYC-headquartered firm has expanded their parent company, Thirty Madison, to help users manage three other chronic conditions: migraines, through Cove; GI issues, through Evens; and allergies, through Picnic. Using the Thirty Madison portal, users can access expert diagnosis and individual treatment plans, and develop ongoing support to manage long-term conditions. With more than 300,000 active, subscribing customers, Thirty Madison is playing for keeps. Learn more.


💰 Ellevest
Breaking the market's gender barriers
Even in 2022, investing can feel like a man's game: Last year, a NerdWallet survey discovered that less than half of American women play the stock market, compared to 66% of men. But much like Bumble has for dating, Ellevest has changed the game. Pioneered by former Wall Street executive Sallie Krawcheck and developed by a two-thirds female engineering team, the platform is designed for what women want from a money manager: accessible coaching, an investment algorithm that factors in the gender income gap and longer life expectancy, and a community of female investors. For as little as $1 a month, clients get a portfolio tailored to their goals, risk tolerance, and values and gain discounted advising from certified financial planners and career coaches. Ellevest is especially geared towards investors dipping their first toe in the market: There's no minimum requirement, and the average account is $8,000. With 123,000 clients and more than $1 billion invested as of 2021, Ellevest is building a fast-moving market for female investors. Learn more.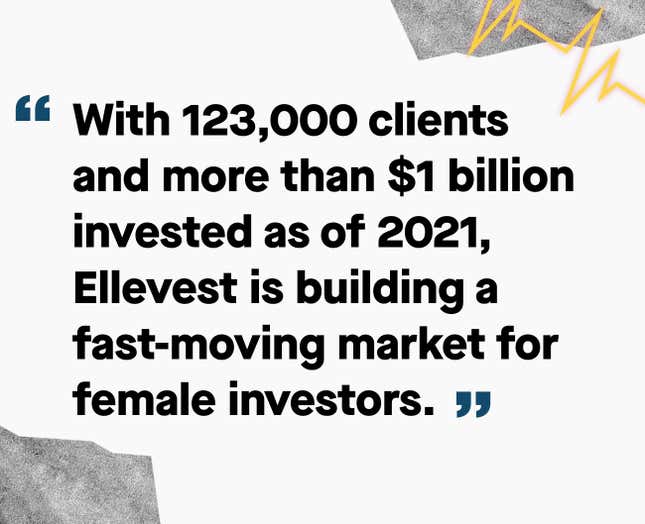 🦾 Newmetrix
Preventing on-the-job injuries with AI
Workplaces won't be the same after covid-19, but for building sites, infection isn't the only risk to safety. That's where Vinnie, a construction-trained AI, can help. Established in Cambridge, Massachusetts, in 2015 by Josh Kanner, Newmetrix uses predictive analytics to observe, monitor, and predict jobsite risks for companies including Boldt, Iovino, and Lithko Contracting, from fall hazards to bad ergonomics to unmasked employees. Its model leverages data construction firms often already track, but that are often siloed to different departments, such as safety observations, incident logs, weather data, and employee time cards, to predict which 20% of projects will have 80% of the mishaps in any given week, along with recommendations about how to prevent them. Newmetrix also offers an app that can be used on-site to denote human and machine activity that's either risky or safe to reduce the stigma of getting caught while reinforcing positive behaviors. Trained on 12 centuries of incident data and 17,000+ construction images, Vinnie is a coworker who knows what he's talking about. Learn more.
These nine businesses and the entrepreneurs who run them have ambitious aims to make the world better, and this is just a sampling of the more than 900 companies in Alumni Ventures' portfolio.
Supporting early-stage startups like these is the promise of venture capital investing, now simpler and more accessible for all accredited investors through Alumni Ventures.


Discover the smart, simple way to invest in venture at