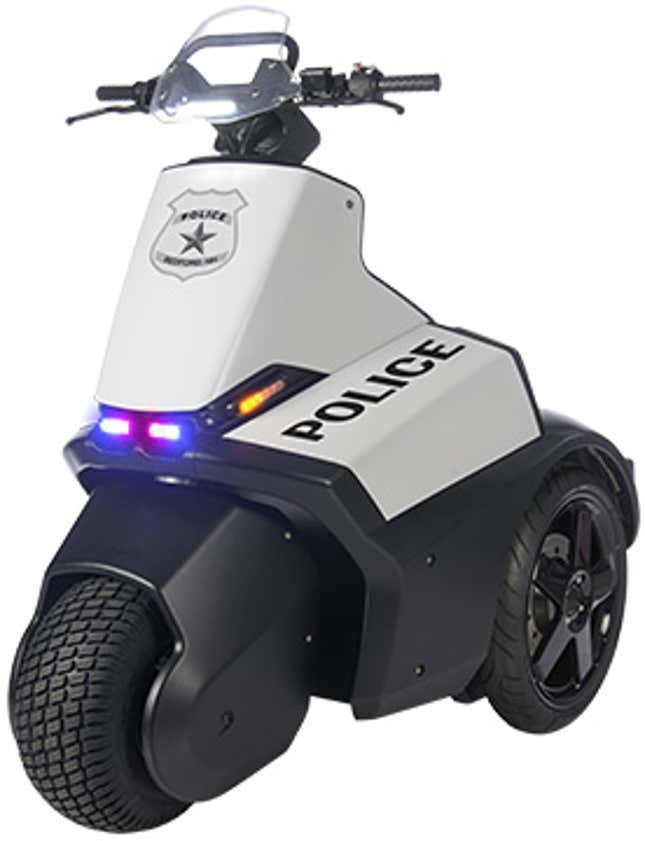 Segways were supposed to revolutionize human mobility. Now, 13 years after the two-wheeled "project Ginger" turned out to be a niche product for shopping-mall security guards and walk-less walking tours, Segway has launched a three-wheeled transporter.
First announced more than a year ago and called the Segway SE-3 patroller, it is currently available only to law-enforcement agencies, at $12,000 each. Segway has more than 1,500 law enforcement clients, according to the company website.
But the third wheel isn't an innovation so much as a knock-off. California-based T3 Motion has been marketing a three-wheeled transporter to public-safety officials since 2006. Here's what the T3 Patroller looks like in operation by a police officer in Miami: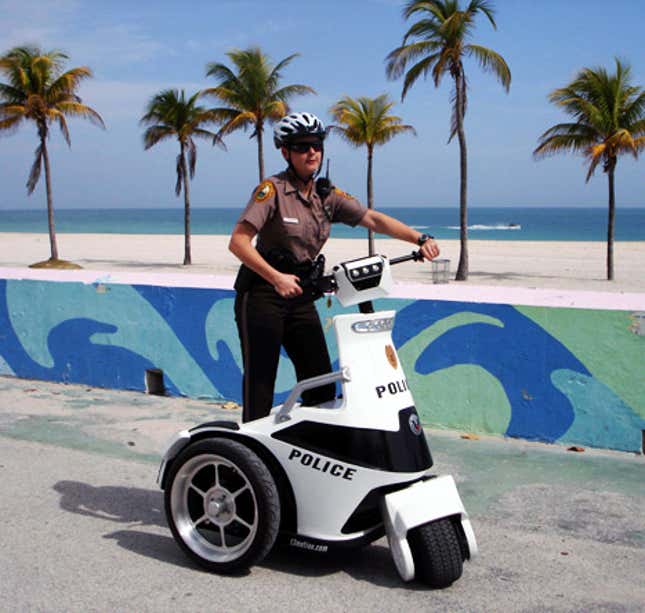 And here's one in use by a New York City cop: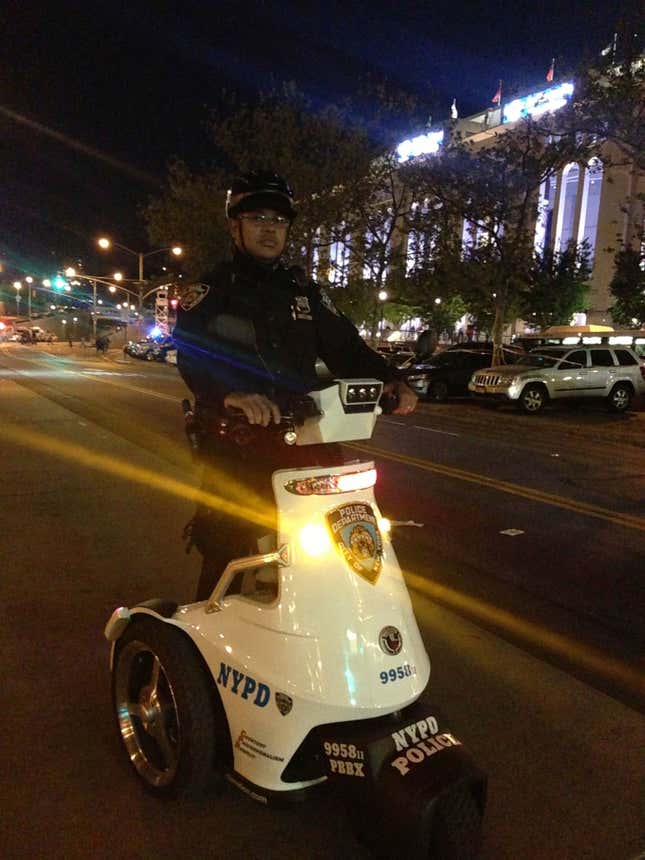 In 2010, the New York Times reported that a T3 patroller cost around $9,000. T3 says it has "deployed" 5,000 units to 30 countries.
Neither of these vehicles—which Quartz has heard police officers refer to as "tridents"—were pioneers in the field of single-rider, three-wheeled cop transport. The Cushman truckster has been used by law enforcement since the 1960s (paywall), but production ceased in the early 2000s. Canada's Westward Industries makes the Go-4 Interceptor, the three-wheeled car New Yorkers and San Franciscans see zipping around handing out tickets.