This article is part of a series on the 2012 wine harvest and how certain vineyards have been coping with the effects of global climate change on the notoriously temperamental wine grape. Read the main article here.
Emmanuel Guillot's grandfather may have inadvertently protected Domaine Guillot-Broux from global warming when he made it all-organic in 1954. "Organic vineyards are more adapted to climate change," Guillot says.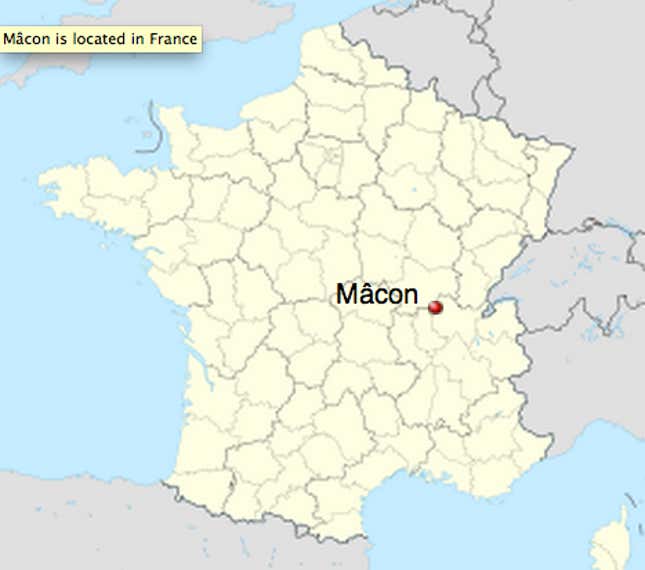 The Burgundian vineyards, located in the Mâcon region, date to the 10th century, when the lands belonged to the Cluny monks–who could produce wines without being subject to government taxation. The vineyards were abandoned in the 19th century, when a phylloxera epidemic decimated the French wine industry (a period known as the French Wine Blight). Though some might have been terrified to plant vines on cursed soil without the aid of chemical pesticides, Guillot's grandfather was intrepid. Domaine Guillot-Broux was at the time only the second-ever organic vineyard in France, according to Emmanuel Guillot, who says that organic vintners are more in tune with their product than are their non-organic counterparts: "The organic winemaker's observations and knowledge of his land and climate are more accurate, since he doesn't rely on herbicides or pesticides." Furthermore, Guillot says, the use of chemicals leads to a "vicious circle":  "By using chemical fertilizers, winemakers just force the plant to produce more, which throws off the natural chemical balance of the plant, which make it more sensitive to illness, which requires them to use more chemicals to rebalance the plant."
And the proof of the pudding? Guillot says that this year, some of the non-organic vineyards have had to treat their vineyards 17 times so far this year to combat diseases related to the unusual weather. Guillot-Broux, on the other hand, has only had to treat 9 times, using only copper and sulfur, which are organic.
"There is no secret," he says, "It is just common sense that people forgot."
Oenologist Joël Rochard, a lead researcher at the independent NGO French Institute of Vines and Wines(IFV), supports Guillot's claim. "It's definitely true that organic wine growers are closer to their vines. They know their lands better, and they have a higher aptitude for finding solutions to problems than conventional wine growers do. Organic wine growers are also more reactive."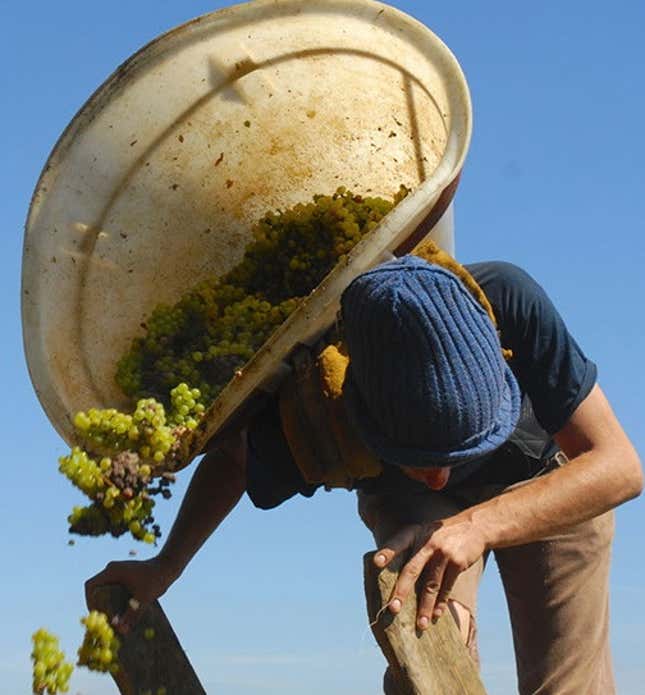 Rochard also gives a scientific basis for why organic wine growers might be better armed against global climate change:  "With organic vines, the roots have to go deeper into the ground to find nutrients from the soil, since fertilizers are not provided artificially. Because the roots are deeper, the overall vine is stronger and less sensitive to increased heat."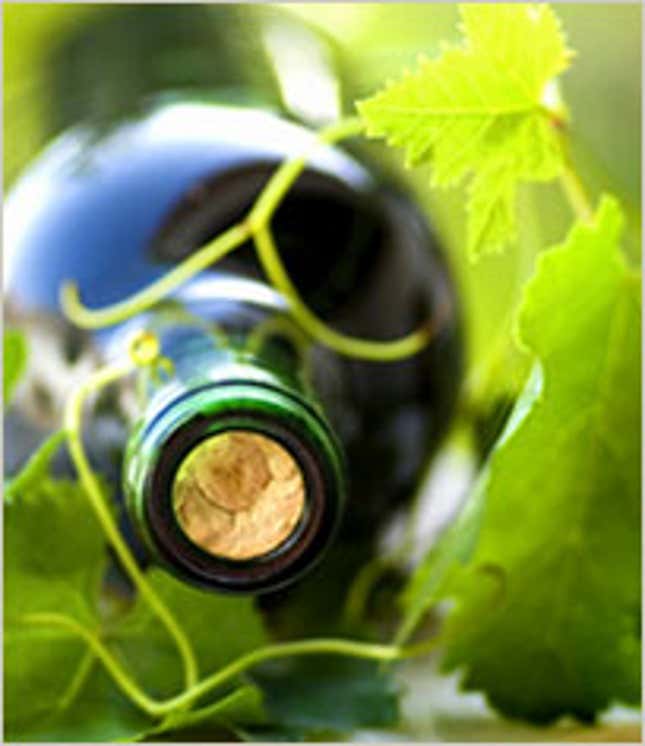 Name of Estate: Domaine Guillot-Broux
Region: Burgundy (Mâcon), France
Size of estate: 17 hectares
Owners: Emmanuel and Tess Guillot
Family owned since: 1954
Grape varieties: Pinot Noir, some Chardonnay
Soil characteristics: "Calcalire oolithique," Oolotic limestone – rock made of fossilized mollusks. "Very rocky soil, lending minerality to the wine," says owner Emmanuel Guillot
Flagship wine: Mâcon Cruzille Blanc "Les Perrières" (white), the blend invented by Emmanuel's late father. Retail: €27 ($35)
This year's harvest date: Third week of September
Last year's harvest date: First week of October
Bottles produced annually: 90,000 bottles, 40% for the export market
Bottles produced this year (projected): about 10-15% less due to overripe grapes
Annual revenue: between €500,000 and €600,000 ($649,140-$778,968)
This year's weather:  Owner Emmanuel Guillot told Quartz, "This year, 75% of the average annual rain fell in the month of June." This led to diseases related to humidity, such as mildew and powdery mildew. "In a typical year," he says, " we do maybe five or six treatments for disease using copper and sulfur. This year, we've had to do nine."