This dramatic photo by Nick Summers (reused with permission) shows the view from lower Manhattan as Con Edison, New York City's electrical utility, has pre-emptively shut down power in lower Manhattan south of the Brooklyn Bridge and east of Broadway, and in parts of Brooklyn.
Owing to a combined high tide and storm surge from Hurricane Sandy, flooding in lower Manhattan is now reaching what should be its highest point. The image below is from the flood gauge at The Battery, one of the lowest and most vulnerable points in Manhattan.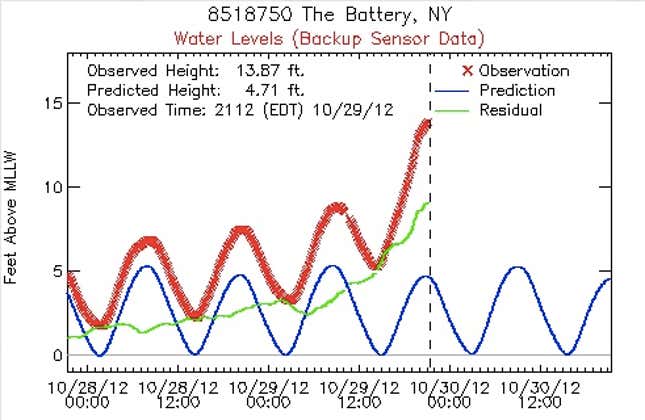 The red line is the current sea level, and the blue line is what it would be under normal circumstances, absent Hurricane Sandy's storm surge. The green line is the difference between the two, and shows the magnitude of the effects of this storm.