China has World Cup fever.
On the country's most popular microblog, Weibo, hosts of World Cup-related discussion threads have generated thousands of comments and millions of views. Fans can buy fake medical notes that cost up to 300 yuan ($48) to get out of work the day after a late-night match. One Beijing subway line briefly renamed its stations after World Cup teams. Team scarves are selling online by the thousands.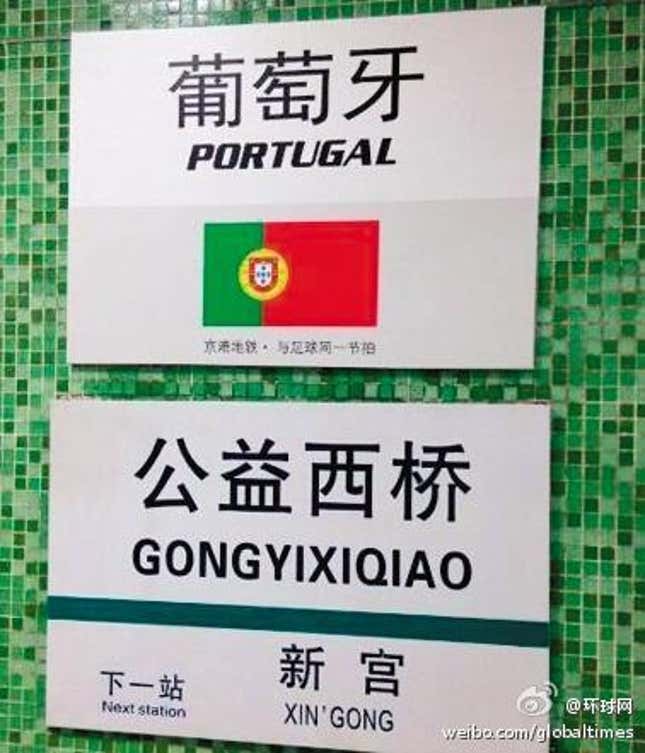 This is despite little in the way of a national soccer tradition in China (basketball is bigger) and, specifically, China's national team failing to qualify for the World Cup—its national team ranks a lowly 103rd in the world. The country's domestic soccer league is best known for "spectacularly rotten" corruption scandals.
So when it comes to Chinese fans curious about the World Cup, many are seeking guidance on, as one online forum puts it, how to "act like a real soccer fan" (link in Chinese). To this end, a blogger advises to "know at least one or two stars apart from Messi, Rooney and Cristiano Ronaldo" and to "buy a team outfit on Taobao [China's largest e-commerce site] and wear it from time to time." Another less obvious tip: "If someone asks you who your favorite footballer is just name the ugliest one." The favorite team among Weibo users appears to be Germany; a discussion thread titled, "Go team Germany" has over 25 million views (registration required).
This online enthusiasm looks like a sign that China is slowly building a home-grown soccer fan culture. As we've pointed out, China is investing millions of dollars in revamping local soccer clubs at both the professional and grass-roots level. Someday, government and business officials hope, China's national team will be good enough to make the World Cup. Although it won't feature in this year's tournament, in a poll on Weibo over 200,000 people still chose China as their favorite World Cup team.