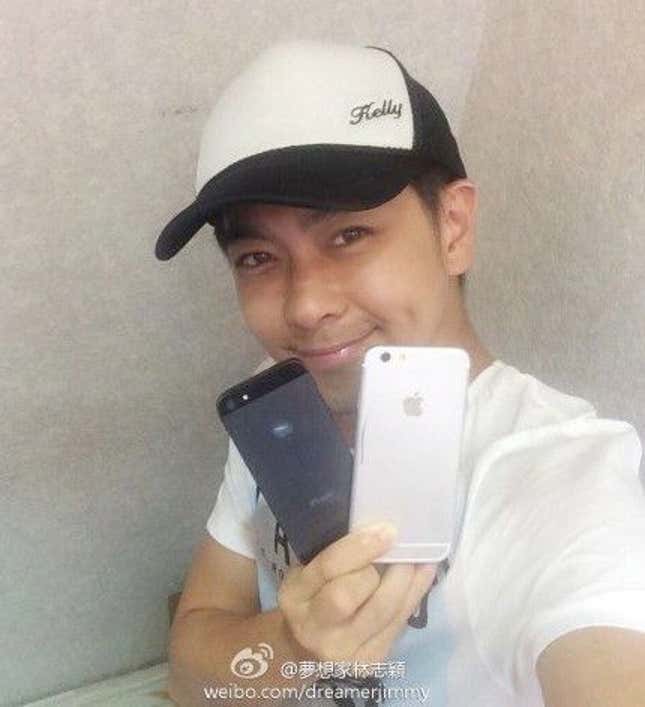 The release of Apple's iPhone 6 isn't expected for at least another two months. Yet, a former Taiwanese pop star has posted what he claims are photos of the phone on his blog (registration required). Meanwhile, merchants on China's largest e-commerce site Taobao are already selling non-working "models" of the iPhone 6 for anywhere between 15 yuan and 460 yuan ($2.40 and $74.06). Some are even selling something called an "iPnoho7."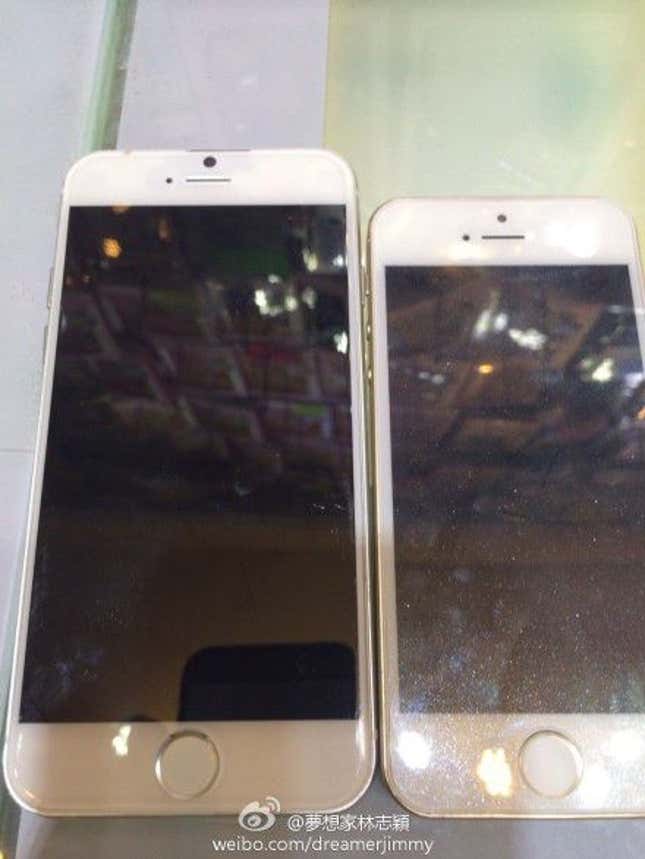 The phones on Taobao are probably non-working shells, given their low price. Sometimes customers buy them so that they can look like they can afford an iPhone, even if they can't. "A poor man's must have," one of the seller's advertisements reads. Others may buy them just because they love Apple products, like Jimmy Lin, the Taiwanese pop star.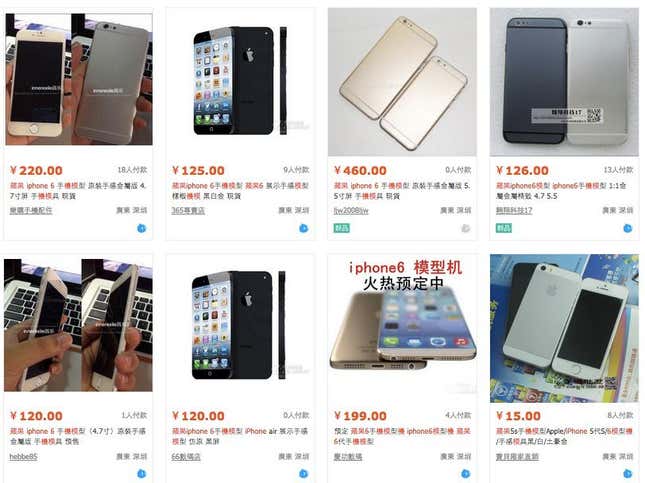 In China, where knockoffs or shanzai products are big business, manufacturers have been known to make fully functioning copies of new products even before they're released. That's especially been the case with iPhones, whose components are manufactured in China and Taiwan by the Taiwanese subcontractor firm Foxconn—which has recently announced it will be making the latest iPhone.
In 2012, sellers started selling counterfeit versions of the iPhone 5 before its release by using recycled iPhone parts and cobbling together the phone based on leaked designs or predictions of the phone's specifications. Aware of the problem, last year Apple launched the iPhone 5s almost simultaneously in China and the US in order to head off counterfeiters and smugglers who buy the phones in bulk in Hong Kong and sell them before the official launch on the mainland.
In the case of the iPhone 6, there have already been several (alleged) leaked images and design drawings. Manufacturing is probably already underway. While some bloggers have questioned whether Lin's photos are the real thing, he has previously leaked images of the iPhone 5 in 2012 and the iPhone 5c last year that later proved accurate.