Last week, a 19-year-old girl at a rehab center for teenage internet addicts in Henan province died after being kicked and dropped by her instructors for two hours, part of a disciplinary "training session" for not asking permission to go to the bathroom. Guo Lingling's autopsy showed that she died from skull and brain damage (link in Chinese).
Her death is the latest example of military-style boot camps—intended to cure China's supposed millions of internet addicts—gone horribly wrong. Ever since China classified internet addiction as a mental disorder in 2008, parents have been sending their children to camps that promise to cure them through military-style training and discipline. Estimates for the number of these internet-addiction camps, some of which employ former Chinese military personnel, range from 65 to 300.
Guo's school, the Zhengzhou Boqiang New Idea Life Training School, has now been shuttered for investigation. It promises parents on its website: "Our aim is to accept, respect and care for lost children; help them become healthy, happy, smart and open-minded; lead the families to the road of happiness and harmony."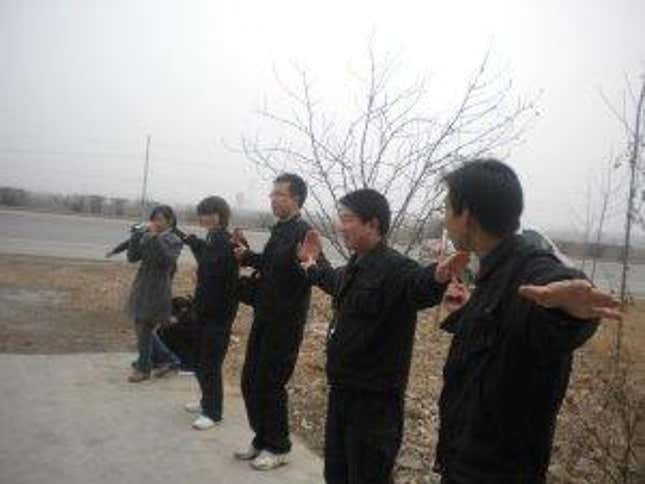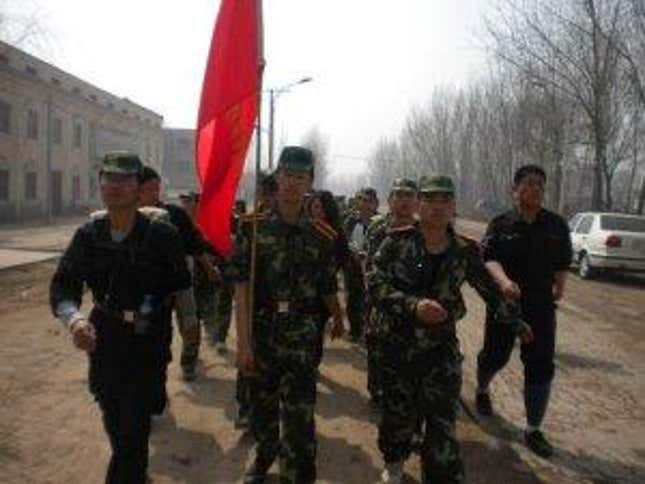 Former students and classmates of Guo tell a different story, according to the Beijing News (link in Chinese). As punishment for offenses ranging from not folding one's blankets neatly enough to looking at a teacher disrespectfully, students were forced to fall repeatedly to the ground on their faces or backs. One 17-year-old student told the outlet, "We can't contact the outside world. Even the mail we sent will be checked by teachers in case we say anything bad about the school."
When Guo's mother came to the school to claim her daughter, students threw pieces of papers at her, with their families phone numbers scribbled on top, asking for rescue: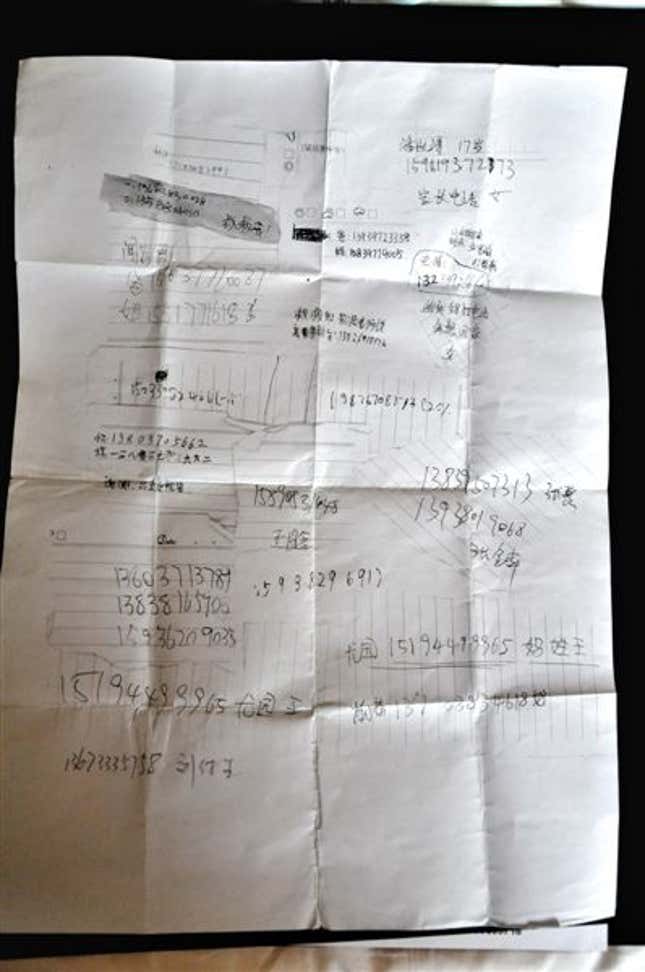 A report in the Chinese newspaper Legal Evening News says there have been at least 12 cases of physical abuse at such centers over the last few years, with seven of them ending in deaths. That includes a teenage boy that was beaten to death at an internet addiction camp in 2009. That same year, China's Ministry of Health had to order a hospital in Shandong province to stop using electric shock on internet-addicted youths, after it used the so-called treatment on some 3,000 patients.
Whether internet addiction is a real mental disorder is still up for debate. (The US's first internet addiction rehab camp opened in Pennsylvania last year.) Makers of a recently released documentary on an internet rehab outside of Beijing said in an op-ed, "In many cases, it seemed parents were blaming the Internet for complex social and behavioral issues that may defy such interventions."
At least one parent of a student who had attended Zhengzhou Boqiang is now looking for another center for his teenage son, Fu Xiaokai, who's slipped back into his internet surfing ways since the school closed. Fu's father said, "It would be alright if they didn't punish so hard."