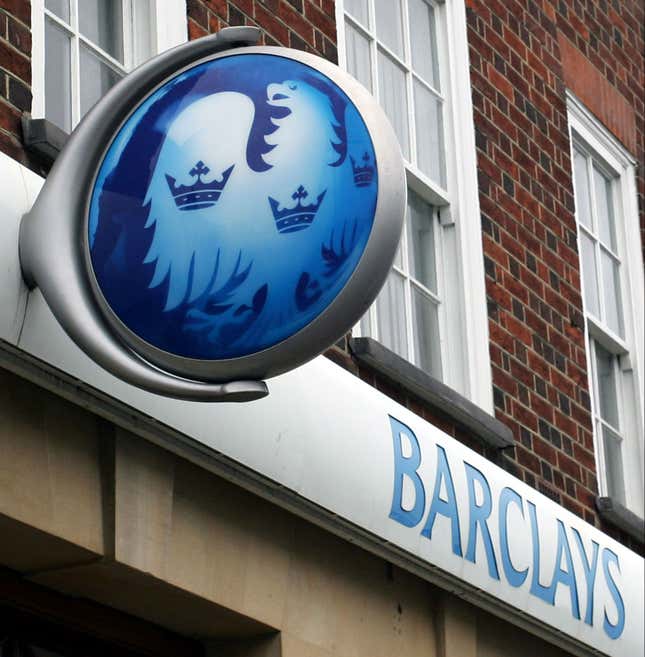 A US agency alleges that Barclays, the British bank, wrongly earned $34.9 million in trades on the West Coast electricity market. Barclays faces $470 million in potential fines. That is in addition to separate accusations that Barclays manipulated interest rates, for which it has already paid $450 million in fines and faces a UK trial. It is also on top of a separate US investigation into the bank's possible violation of US bribery laws.
It's an inauspicious beginning to the tenure of CEO Antony Jenkins, who took over in July after the Libor scandal felled Bob Diamond.
This latest case, brought by the US Federal Energy Regulatory Commission, comes 11 years after the bankruptcy of Enron, which disintegrated in a cascade of events, including the discovery that its traders had manipulated the California electricity market.
FERC says that four Barclays traders intentionally lost money in purchases of electricity in 2006, but earned that back—and more—in simultaneous bets on the direction of power prices. FERC suggests that the four made so many trades that they essentially owned the market for what they were doing. In some months, they accounted for 58% of the trading. Rivals lost $139 million, but FERC doesn't say what the alleged scheme cost consumers.
The traders are all veterans of Mirant, a firm that was fined at the same time as the Enron scandal for market manipulation.
As with similar cases in recent years, the case against Barclays include emails in which the four appear to boast about propping up prices in order to earn big money in separate trading. After one such trade, Ryan Smith, one of the traders, emailed a colleague to say, "(That) was fun. Need to do that more often."
Here is an excellent paper written by two consultants at the Boston-based Brattle Group on how to separate normal trading activity from attempted manipulation.
On Oct. 31, Barclays disclosed separately that it is being investigated by US authorities for possible violations of bribery laws in how it obtained hundreds of millions of dollars from Qatar to prop itself up in the 2008 global financial crisis.