Update (4:55am EDT): Jakarta governor Joko Widodo has claimed victory in Indonesia's presidential election today; ex-general Prabowo Subianto has refused to concede. The official results won't be released until after July 20. Local election experts say the the margin is likely to be narrow, around 3%.
Hundreds of millions of voters in the world's third largest democracy, Indonesia, are choosing their country's next president today, in a race that authorities worry might spark riots and clashes if the results are too close. Opinion polls show former special forces general Prabowo Subianto and Jakarta governor Joko Widodo are neck and neck in what is only the third direct election for president in the country's history.
Authorities have issued warnings of election-related violence in East and Central Java, Yogyakarta, as well as the capital in Jakarta and over 250,000 police are being deployed to monitor the polls. The head of the Indonesian army, General Budiman told the Wall Street Journal."If the margin [of victory] is thin, we will increase alertness, but if the gap is more than 5%, it will be safer."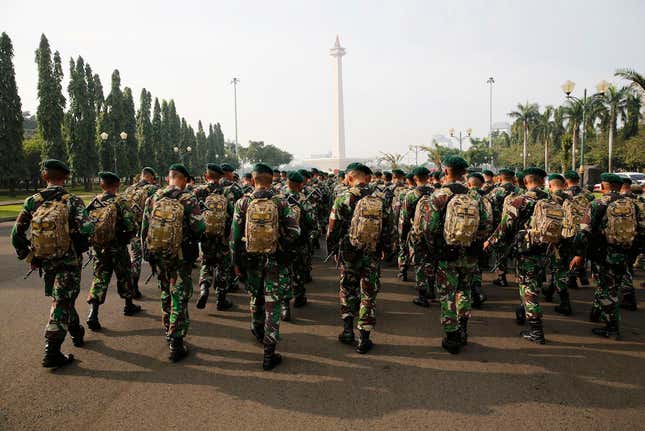 Electoral violence has been a problem in Indonesia before, the Institute for Policy Analysis of Conflict points out, most notably ahead of the 2012 gubernatorial election in Aceh, and in 2011 when 30 people died in clashes over the election of a local official in Puncak, Papua. Although violence has only been a problem in local elections so far, "this may be in part because the last two presidential elections, in 2004 and 2009, were landslides," the institute noted.
Concern among some residents is apparent. Some expatriates and ethnically Chinese Indonesians, who have been the targets of violence in the past, have already left for short holidays to neighboring countries.