The numbers: Mostly positive. Google's net sales rose 25% from a year earlier to $12.7 billion after traffic-acquisition costs, ahead of Wall Street expectations. Earnings per share, on a non-GAAP basis, increased to $6.08, below expectations.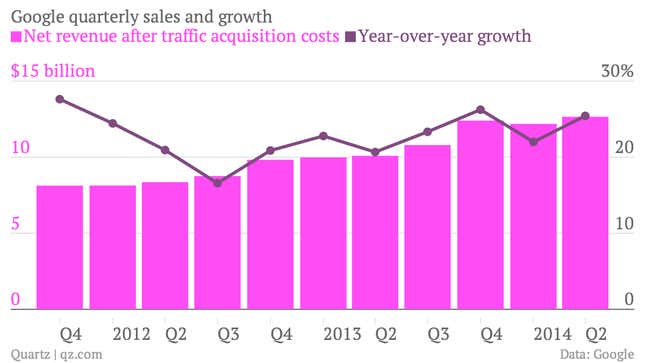 Paid clicks increased 25% year-over-year, but reflected deceleration for the second quarter in a row. The average cost advertisers paid for each click on their ads carried by Google declined 6% from a year earlier, but reflected some stabilization.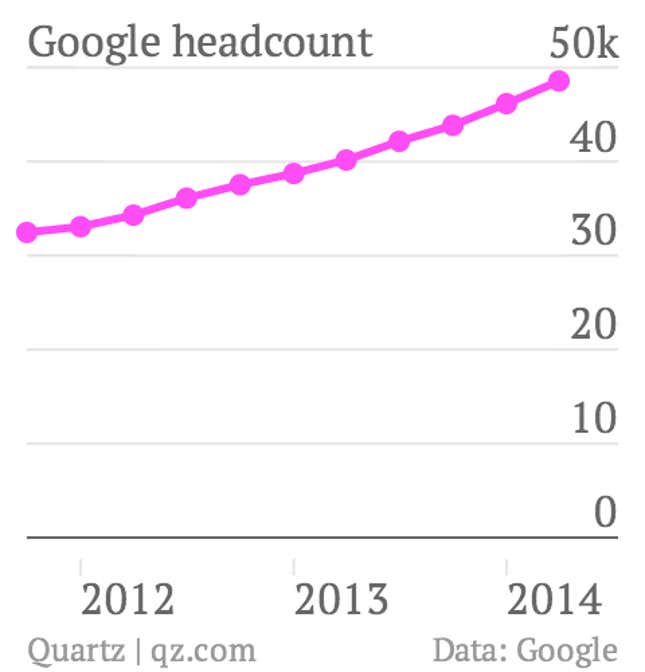 The takeaway: Google continues to grow impressively, despite its investment in side projects like Glass and self-driving cars. Google added 2,400 employees during the quarter—it now has more than 48,500 staff, up 21% from a year earlier.
What's interesting: Long-time executive Nikesh Arora—one of its core leadership team and most recently its chief business officer—is leaving the company after almost 10 years at Google. Arora will become the vice chairman of Japan's SoftBank and CEO of SoftBank Internet and Media, a role that could become even higher-profile as SoftBank aggressively invests in internet and telecom businesses globally.