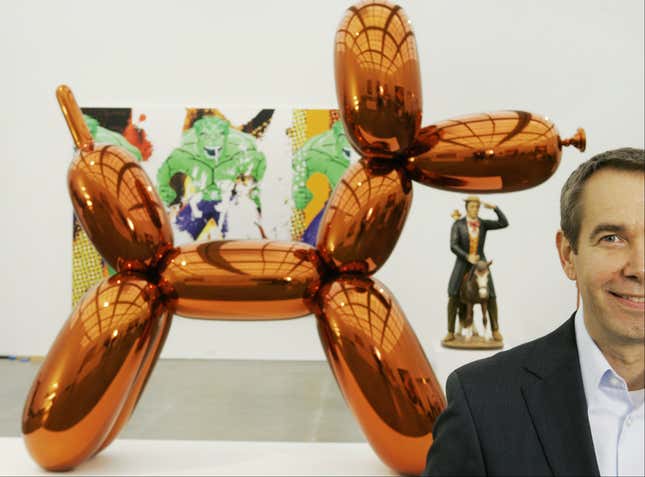 "Balloon Dog," a stainless steel sculpture by Jeff Koons, was the most expensive work of art by a living artist ever auctioned off when it sold for $58.4 million last year. But you can get it—or actually a replica of it—for just $500 from Alibaba, the Chinese online retailing giant that will go public in the US this autumn: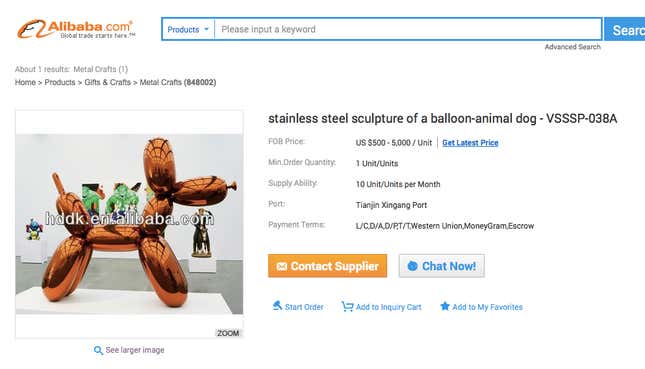 The dog is available on Alibaba.com, which is for wholesale customers, as opposed to shopping mall Taobao, which is for retail purchases. The supplier says it can produce 10 units a month.
Alibaba's wholesale shopping site has plenty of other fakes of famous art available, including a seller that promises it can deliver 100 De Koonings, Franzs, Picassos, or Pollocks a year: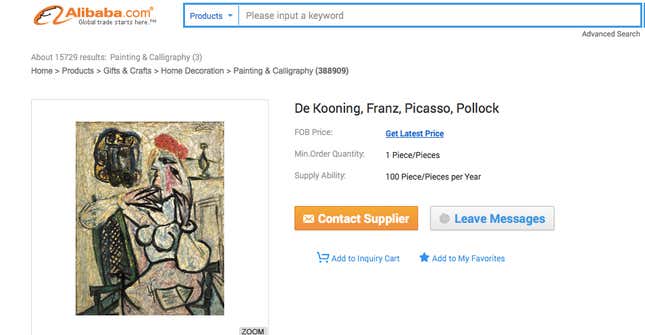 And another that can make this "Claude Monet oil painting" for as little as five euros ($6.73):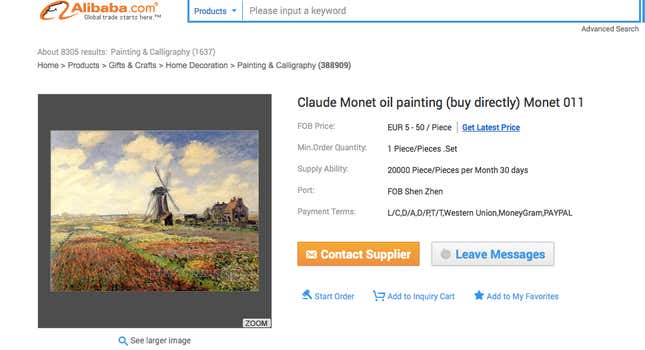 A full suite of hand-painted reproductions of famous impressionist paintings are also available on Alibaba's Chinese language site, through individual online stores: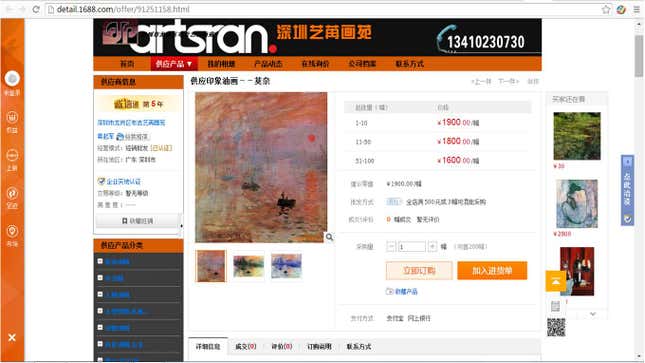 Koons isn't the only well-known living artists that Alibaba users have decided is worth peddling. Several manufacturers are offering Damien Hirst's skateboard deck set, which reportedly sold at auction for $7,000 a set, for as little as $1,000 a set: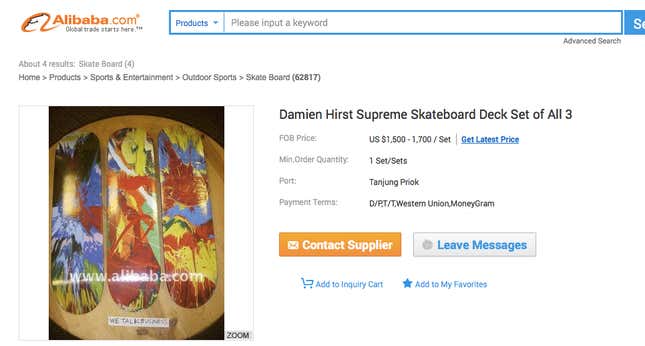 Those sets are not fakes, one seller promises, pledging "100% Authentic, bid with confidence! I have never sold fake merchandise and never will."
Ahead of its IPO, which could value the company at as much as $200 billion, Alibaba has been fighting fake merchandise. A $6 hand-painted "Monet" is so patently unreal, and so unlikely to be confused with the real thing, that cracking down it seems somewhat silly. The fake "Balloon Dog," though, may be a different story—Koons has sued manufacturers for making bookends that look like his sculpture. An outright copy of the sculpture is sure to attract his attention.
Cathy Sizhao Yi contributed reporting.