In need of furniture for your man cave? Look no further.
Gigi Barker, a London-based designer, has designed a leather chair with a pheromone-impregnated silicone base that makes it feel (and smell!) like you're lounging in the fleshy, comforting folds of a man's belly. Barker spent two years perfecting the disturbingly realistic texture and color, which is pink and lightly mottled. The scent comes from the aftershave of the anonymous man whose form the chair is modeled on.
The Skin chair is available for £1,500 ($2,545) on Barker's website; a matching ottoman is £440 ($747). To see them in the flesh first, visit the London Design Festival this September, when the collection will be on view.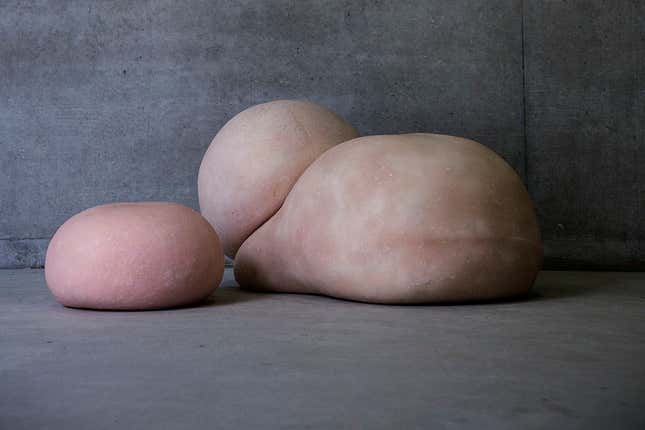 (via Dezeen)