The US trade deficit was expected to increase marginally in June. Today the US Census Bureau reported just the opposite; it shrank $3.2 billion to $41.5 billion—the lowest level since January 2014. The decline is a result of fewer imports in June, while US exports were broadly unchanged.
Also unchanged were services imports, which means that the change in the US deficit was caused by fewer physical goods crossing the US border from abroad. Petroleum products—like motor oil and gasoline—had the largest decline from May followed by unset diamonds. Combined they accounted for $3.14 billion of import reductions.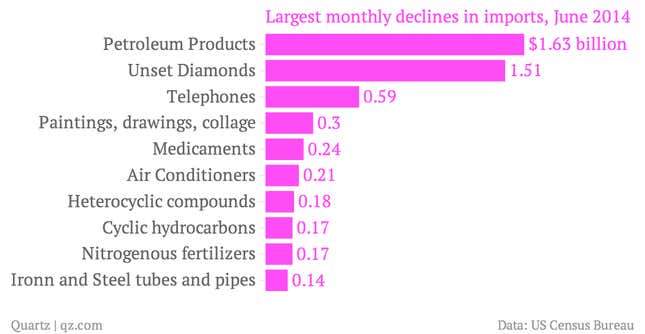 Petroleum imports have shown to fluctuate wildly from month to month, but diamonds have a seasonal trend: Imports typically spike in May, come down in June, and remain consistent for the rest of the year.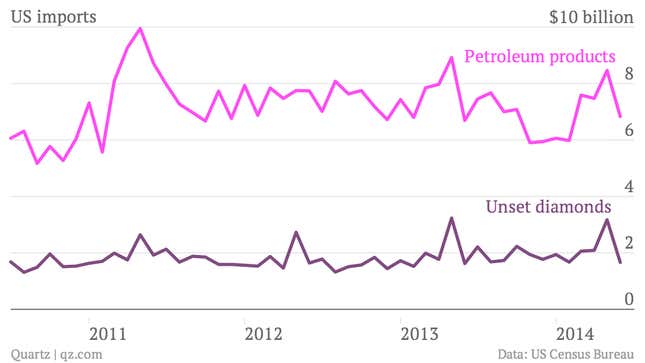 Most diamonds imported into the US come from Israel, India and Belgium. In June the US bought fewer from all three.