The skinny jean, and the denim industry overall, are dying a slow death, at least according to American retailers. Now, it seems the skinny jean's long-talked about replacement, the so-called "soft dressing" we flagged earlier this year (you can also call it "athleisure"), is gaining real traction.
Sales of women's pants grew twice as fast as the overall women's apparel sector over the 12 months ending in June, reaching $8.2 billion, according to the New York-based research firm NPD, mostly due to sales of looser fitting trousers. Meanwhile, NPD says that denim sales in the US were down 6% last year.
"[The] trend fits the size of the American shopper," Wendy Liebmann, head of WSL Strategic Retail, told Bloomberg. "It is much more forgiving for most or many women."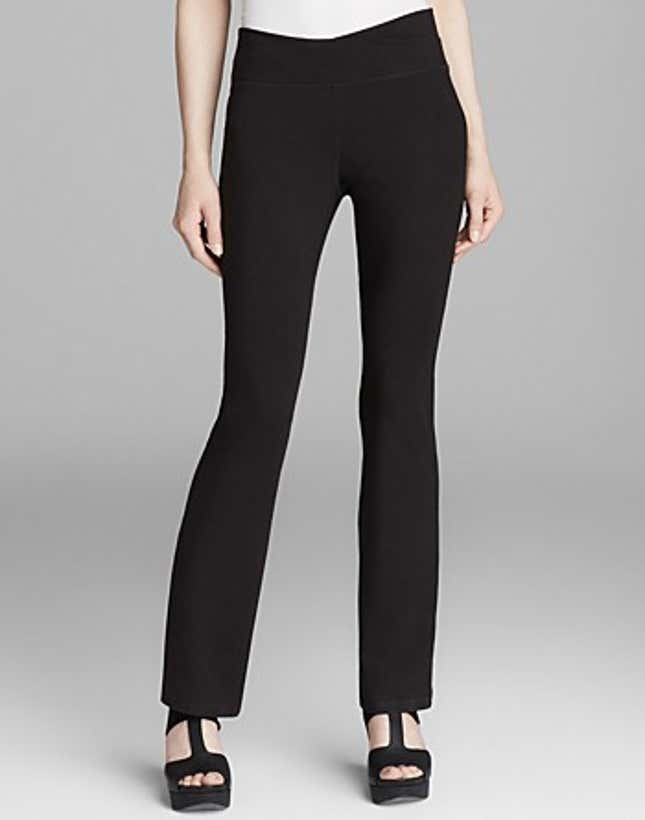 The fact that teens are buying more leggings and professional women are wearing fancy yoga pants to work as well as the gym has US clothing makers worried. VF Corp, which owns the jean brands Wrangler and Lee, is setting up a "global denim innovation center" to come up with ways to make denim cool again. Despite Ralph Lauren's attempt to bring back the denim suit, jeans may be falling out of style elsewhere in North America: Denim sales were down 5% in Canada last year, according to NPD.