Any novelist struggling with a story has heard it: "write what you know." More entrepreneurs struggling with a business plan should heed the same advice.
It's tempting to try to position a product or service for wide appeal. To hedge. To focus group. To segment. But customers often see right through it, especially in this hyper-connected world.
Every idea already has an identity–something that makes people buy as well as buy in. Successful modern entrepreneurs dig into these roots. Then, they rely on their core above all else. They realize that, when the market does its worst, this is what they have to survive. This is what makes them stand out.
And of course, the roots of an idea are in the mind of the dreamer. No fancy campaign or consultant army can replace the vision and drive of the person breathing the business. To them, it's more than just business. To their customers, that's as irreplaceable as it is irresistible. Here are four entrepreneurs sharing what they know best.
Ruth Zukerman on passion and indoor cycling
All founders sweat, but few savor it in years later more than Ruth Zukerman does. Flywheel Sports has kept its edge in the crowded exercise and training market because she does not want to stop moving–or teaching–even when her company is thriving and she is 56. It's a singular drive that ensures engaged customers. It's growth that's far from stationary.
Danae Ringelmann on authenticity and crowdfunding
There is wisdom in crowds, strength in numbers, and Indiegogo wherever an idea needs collective help online. Danae Ringelmann co-founded a crowdsourced fundraising company when that concept was barely an abstract idea. But she had vivid memories of her parents' small business struggles and a guiding belief in the importance of bringing people together around common causes and interests.
Brian Spaly on personalization and men's style 
Trunk Club won't lose your threads. Founder Brian Spaly puts a person in charge of stitching together a guy's best look and keeping the closet as manageable as possible. He trusted that his own desire to dress well would resonate, and he didn't let snags and rips along the way keep him from tailoring his business to that goal. He might not break out his sewing machine as often, but he keeps chasing what fits.
Howard Tullman on excellence and startups
When 1871 gives a digital startup a place to grow, it is investing in the business as much as the work that it expects the founders to put into it. That's because 1871's own patriarch Howard Tullman knows he can outwork anyone he can't outsmart. It's an ethic that keeps his colleagues hungry and his competitors on their heels. With a higher standard for every detail, there's a lower chance that the final product falls short. It might even rise to the level of art.
Find additional stories on Jacki Zehner, CEO of Women Moving Millions, and Kenny Dichter, Founder and CEO of Wheels Up, below.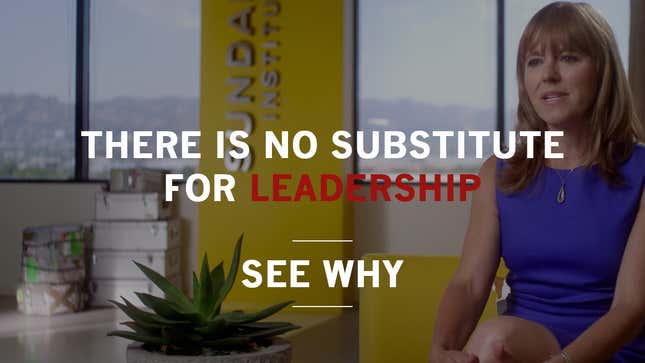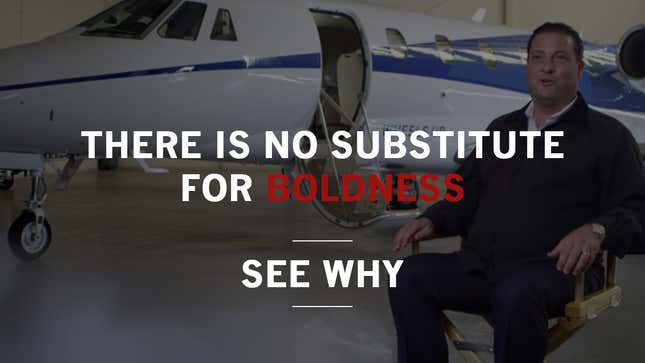 This article was produced on behalf of Porsche by the Quartz Marketing team and not by the Quartz editorial staff.