Blaming Anushka Sharma for boyfriend Virat Kohli's dismal form in the Test series against England—though swept hurriedly under the carpet later—was more grotesque and clumsy than India's fielding on the recent tour.
India dropped as many catches as they held in the five Tests, which even a kid will tell you is no way to win at the game. The Board of Control for Cricket in India (BCCI), however, dropped a clanger in trying to pass the buck for Kohli's (and by extension, the team's) failure.
Had this not been so trite, sexist, archaic and bereft of credibility, it might even have been funny. True, the debate on whether wives and girlfriends (WAGs) should be allowed to be with international sportspersons/teams lingers, but sports psychology has evolved enough to aver that it is a question of balance, not ban.
For instance, in the football World Cup played this year, Russia went retrograde and banned WAGs from accompanying the team to Brazil. Germany on the other allowed family and girlfriends to be with players right through—except on the eve of the final—and we all know who won!
So what went wrong with Kohli in the Tests against England? I believe his technique was exposed by James Anderson who is currently at the peak of his prowess. Watching Kohli struggle took me back to my first tour as a reporter, to Pakistan in 1982-83 when Imran Khan decimated the Indian batting with his bowling.
I remember an established Indian batsman then explaining what impact Imran had on him, and perhaps the Indian dressing room. "His ball swing both ways, and very late," he said. The bawdiness was unintentional; he looked to be on the verge of a nervous breakdown.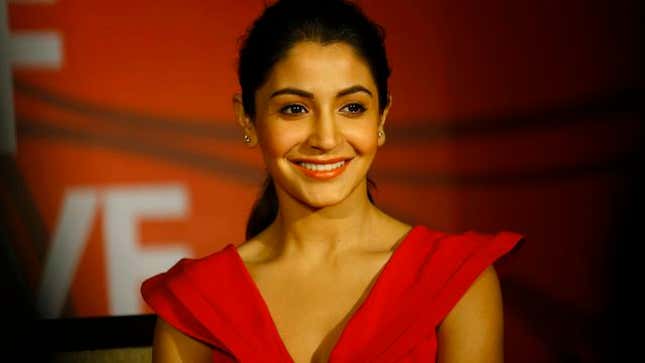 I don't think Kohli will have been so badly affected. He's had remarkable success playing overseas otherwise. But as they say, a cricketer's education is only complete after he's played in England. Kohli is young, on a learning curve still, and hopefully will emerge a better player for this experience.
Moot question still is why India, who play so well at home, are so vulnerable when playing Tests overseas. There is no simple explanation, but here's my list of what needs to improve to avoid the kind of debacles we saw recently.
Since Kohli has been used as a peg for this piece, let's start with:
Pitch-perfect batting
From being bullies on the flat pitches in the sub-continent, succeeding in England, Australia or South Africa where bounce and swing/seam movement may be daunting, requires adjustment of technique and temperament. Why can't the richest cricket board in the world simulate these conditions in conditioning camps? Even better, prepare 'sporting' pitches so that the difference between chalk and cheese is evident.
We need to crack fielding
It's been my big bugbear about Indian cricket ever since I started reporting on the game. We've hardly ever had a brilliant fielding side. Fielding is hard work and Indians are notorious for taking the soft option. But somebody needs to crack the whip. Holding 10 catches and dropping an equal number is an abomination.
Spin magic on the wane
Where have the match-winning spinners gone? This is the land of Vinoo Mankad, Subhash Gupte, Prasanna, Bedi, Chandrashekhar, Venkatraghavan, Kumble and Harbhajan—tweakers and magicians who bamboozled the world with their sleight of hand, as it were. True, Ashwin and Jadeja have been successful at home. But overseas? Neither fast bowlers nor spinners have looked particularly threatening. So how will the Tests be won?
Get fitter
In a sense, all the above mentioned attributes are linked to this. India's physical fitness remains very suspect. In recent times, the ability to be mentally tough, concentrate for long spells of time has also been found wanting. Is it any wonder then that by the third Test, India's performance had started waning, or that the last two Tests finished in under three days, or that the last innings didn't last 30 overs?
Coaching is slipping
The chief coach and his retinue now number almost 20. When I covered my first Test in 1982-83, there was no coach around. The modern game's different is the argument. Fair enough. But it is never clear what we want from our coaches. That they should keep stars happy in the dressing room and BCCI mandarins in the Board room? Or should there be a time-specific improvement plan? It's shocking that more than two years after Rahul Dravid and VVS Laxman quit, India have not even been able to find or create specialist slip fielders. The slip's showing, dear Duncan.
Don't ignore domestic cricket
I am all for Indian batsmen playing county cricket or wherever to gain experience. But what about making it mandatory for the stars to play domestic cricket? How often has Dhoni been seen in action in Ranji or Duleep Trophy in the last 7-8 years? Or Kohli or Pujara in the last 2-3? There's a more serious dimension to this. If emerging India players don't rub shoulders with the best the country has, how will they improve? For that matter, if the stars start flopping, where else can they look to iron out their faults and improve but in domestic cricket? C'mon BCCI, crack the whip!
What is the IPL doing to our players?
This is the tricky and controversial one. Has the world's most famous and richest league diminished the prowess of Indians to play Tests? Critics of the BCCI are vehement this is so. Empirical evidence, on first glance, might suggest this. But I argue: why should the IPL affect only India's players? Australia's and South Africa's top stars (barring Michael Clarke and Hashim Amla) play in the league. This hasn't stopped these two countries from being locked in a battle for the world No. 1 ranking, while India barely comes through at no. 5.
A more workmanlike culture?
Is the issue then attitude rather than IPL? Hmmm. I would think so, though I'll agree that the League, with the instant fame and money it promises, lulls Indian players into a dangerous comfort zone more readily than it does players from other countries. The word I am perhaps looking for is 'spoilt'.
The board needs to focus
The parent body, the BCCI, is almost constantly consumed by controversy. But it is also a gravy train in which everybody—administrator, former and current players—wants a ride. That can take away focus. Performing well in Tests is then just a homily because it sounds politically correct.
Pride is missing
In a sense, this is a summation of everything else mentioned above. A deep sense of pride—personal, professional and for cap and country—is something that needs to be intrinsic, not occasional, to Indian cricket. If pride is missing, then excuses multiply. Blaming Anushka Sharma for Kohli's poor form may be the most ludicrous, but won't be the last.