The World Health Organization (WHO) has released a new update on the development of the worst Ebola epidemic in history.
Since the epidemic was first declared in July, cases of Ebola have been detected in five African countries, with widespread contagion in Guinea, Liberia and Sierra Leone and isolated cases in Nigeria and Senegal. Thus far, Liberia is the country that's been hit hardest: 0.05% of the population has contracted the virus, and 0.03% Liberians have died from it.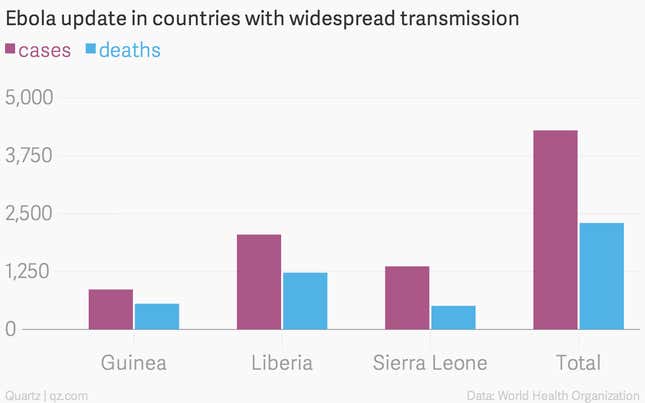 What makes the situation in Liberia even more worrying is that most of the cases (59%) have been detected in the past 21 days (the incubation period for the virus), and an even greater percentage of the deaths (62%) have occurred in the country since mid-August.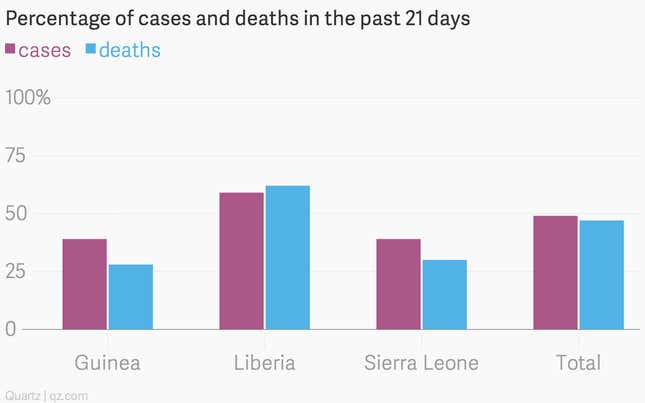 Proportionally, the epidemic has been deadliest in Guinea, where overall fatality rate is 64%. Compared with the previous updated release by WHO, dated Aug. 29, the overall fatality rate has increased,  from 50.6% to 53.6%.