In making a watch, Apple enters the rare industry that can match its own obsession over detail. That was immediately clear in the time Apple chose to display on the device: nine minutes past 10 o'clock.
The subtle implication: Apple is ahead of its analog competitors, which typically set their watch faces in advertisements and other public displays to 10 past 10 o'clock. Rolex is famously particular about its preference for 10:10:31. TAG Heuer sets its wristwatches to 10:10:37. Bell & Ross insists on 10:10:10.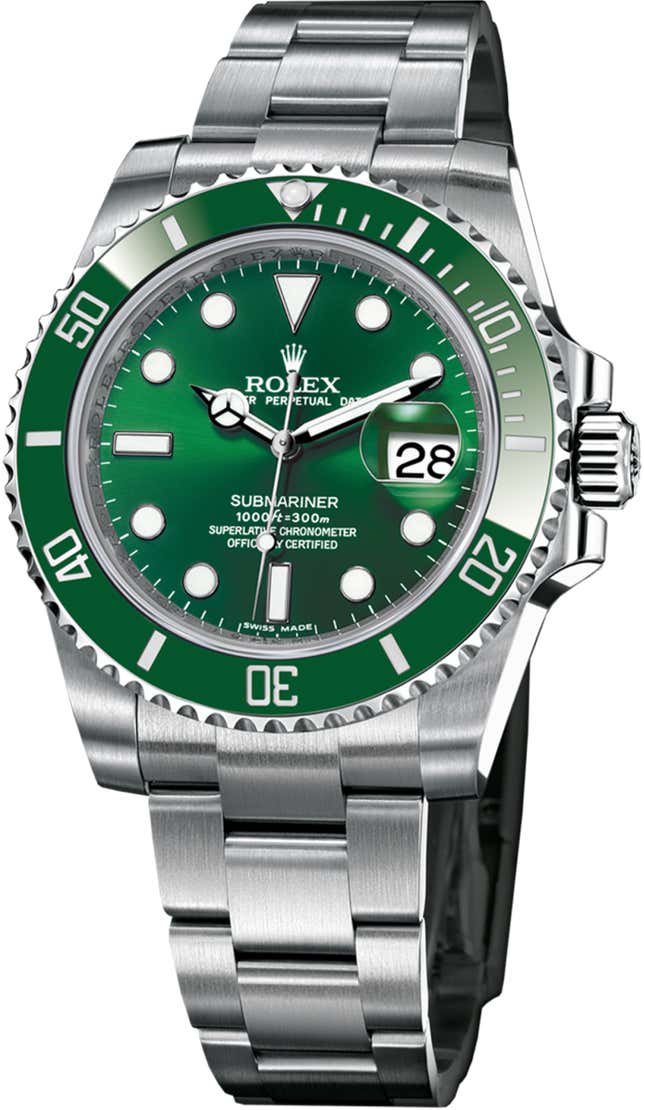 Ten past 10 is preferred for its symmetry and because it tends to avoid obscuring crucial features. The hour and minute hands frame the watchmaker's logo, which usually sits below the 12, forming a kind of horological smiley face. It's a tradition that dates to at least 1926, when the Hamilton Watch Company began using the time in ads for its watches.
Apple isn't alone in deviating from the norm. Oris, which has named some of its watches after jazz musicians, often uses the gracefully off-balance 6:53:07. Timex's platonic ideal of time is 10:09:36.
In images on the company's website, the Apple Watch is set to 10:09:30, six seconds ahead even of Timex. Details are scarce, but Apple says the watch will have "a range of watch faces you can change whenever you like." Many of the examples don't use an analog face at all, in favor of digital time or even the position of the sun in the sky. One watch face features Disney's Mickey Mouse looking particularly joyous as his hands indicate that it's 10:09.
The array of faces may negate the need for a standard, but Apple is known for picking a time and sticking to it. Every iPhone, including the new iPhone 6 models that were unveiled along with the Apple Watch, has displayed 9:41 in product shots and advertisements. That was roughly the time of day when Apple founder Steve Jobs unveiled the first version of the phone to the world. Apple's calendar app used to display July 17 on its icon because it was released on that day in 2002.