Innovation, inter-connectivity, and data analytics are inspiring developers and pushing the boundaries of the internet of things.
At Intel Developer Forum (IDF) in San Francisco this week, Doug Davis, Intel's corporate vice president and general manager of the Internet of Things (IoT) Group pulled a David Letterman and came up with a Top Ten list of cool things that are connected to the internet.
He was talking about the potential of the internet of things—the concept where everyday objects have network connectivity that enables them to send and receive data. Davis said 85 percent of "things" are currently not connected, translating to a huge opportunity for growth.
In fact, he said, by 2020, 50 billion devices will be connected to the internet using 35 zettabytes of data (incidentally, a zettabyte is 1ZB = 10007 bytes—or a 1 followed by 21 zeros). Davis said this equates to $19 trillion in opportunity.
That's enough money to buy 76 million Ferraris or pay for 1.5 million Kim Kardashian weddings.
Top ten cool things using the internet
10. Rhino bling — Conservationists in South Africa are using computerized bracelets powered by Intel Galileo technology to help regenerate the critically endangered rhino population.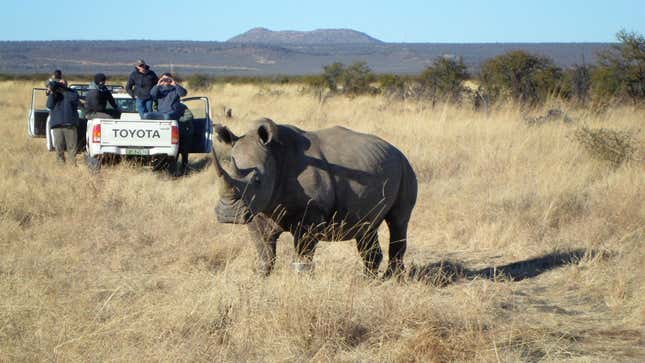 9. Smart loos — Found in Heathrow's Terminal 2, these smart loos have embedded sensors that track people's movement and bathroom flow, and can alert maintenance crews if there's a problem (and no, they don't have video).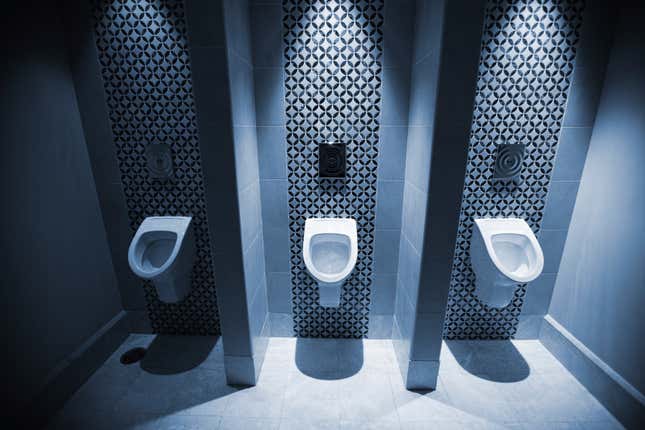 8. Hydration station — The publicly located Smart Station has sensors that track water and air quality, along with delivering fresh water. It is solar powered, and is also a Wi-Fi hot spot and power station.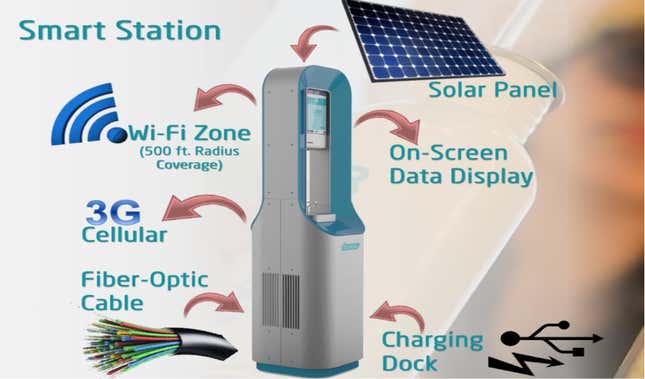 7. Fountain of fun — The Pepsi Spire digital fountain lets you be your own mixologist. It carries eight soda flavors and lets you mix and match to personalize your soda. The fountain also tracks usage and habits of users. The Spire is in several fast-food restaurants around the United States and Canada.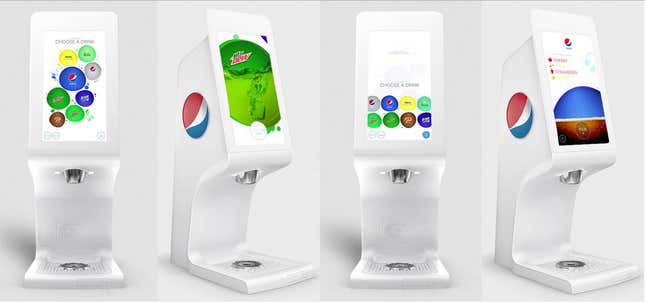 6. Smart health scale — The common bathroom scale has evolved far beyond simply making you feel guilty for snacking on that gallon of ice cream. Not only can bluetooth-connected smart scales track your weight, but they can also measure your body fat and (privately) upload your stats to the cloud for logging and integrating with third-party health tracking platforms.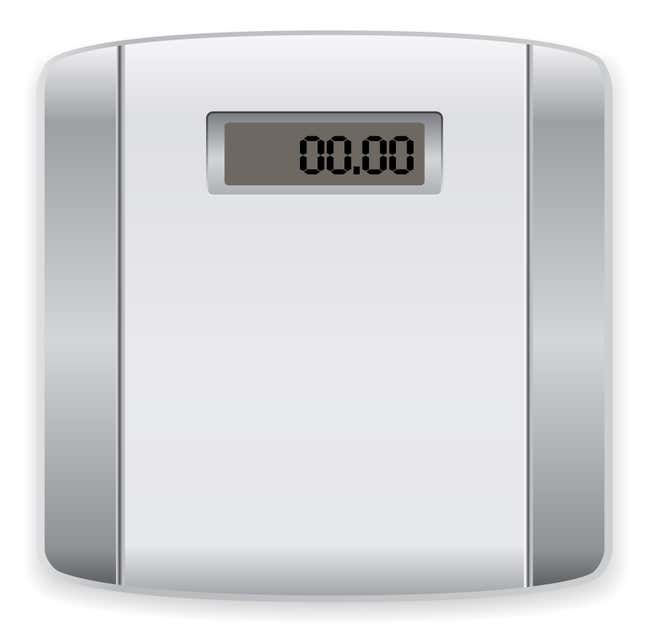 5. Smart skyscrapers — Cities around the world are implementing sensor systems to build a smarter, more connected infrastructure. Intel-based gateway systems in buildings help track electricity, steam, and water usage. A leak in a water system, for example, could be detected early, preventing building damage and saving both water and money.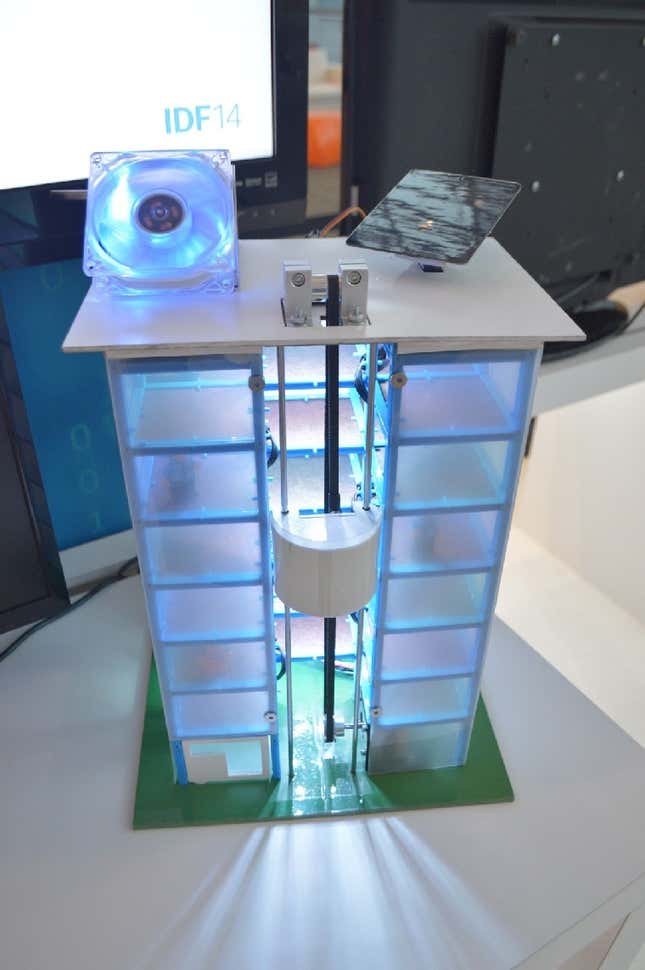 4. Cupcake conveyor — Yes, an actual cupcake ATM that Davis called a "confectionery 3D printer." There are Sprinkles' cupcakes ATMs in several cities in the United States, including Beverly Hills, Chicago, New York, and Atlanta.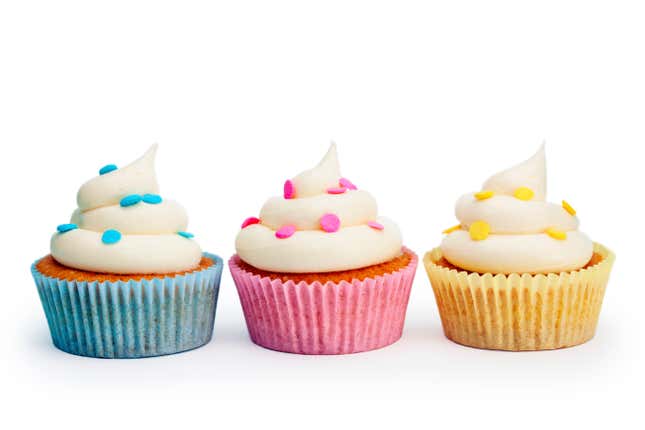 3. Communicating keg — Davis called the Steady Serv iKeg a B2C (beer to cloud). There's a sensor-equipped scale that the keg sits atop that measure fullness (no more running out of beer!). A mobile app provides information about when the keg was tapped and how much of it has been consumed. It can help bars track consumption trends—who's drinking what and when.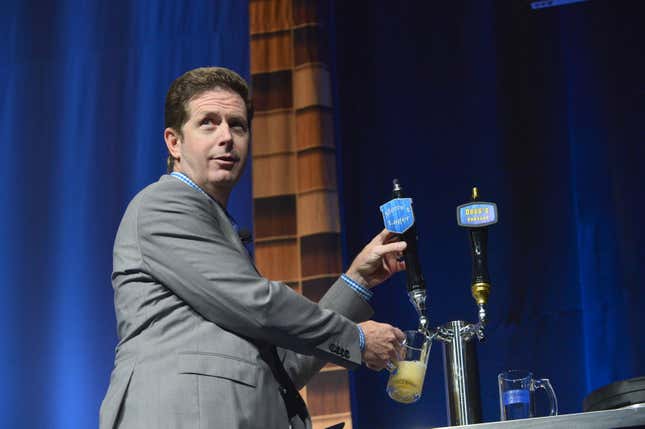 2. Talking truck — Vnomics deployed a Fleet Management system at Saia Trucking that allows drivers to track their time and provides driver coaching to improve their shifting and fuel usage … resulting in a 7 percent savings and reducing emissions into the air.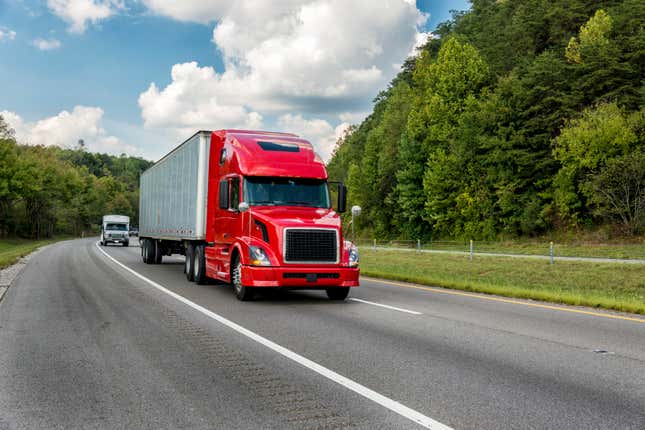 1. Freedom chair — In a video during Intel CEO Brian Krzanich's keynote address that opened IDF, Stephen Hawking confirmed how technology can vastly improve people's lives. A team of Intel engineering interns designed a custom platform and a wheelchair that collects biometric information about the user and mechanical information about the chair. Hawking said, "This is a great example of how technology for the disabled is often a proving ground for the technology of the future."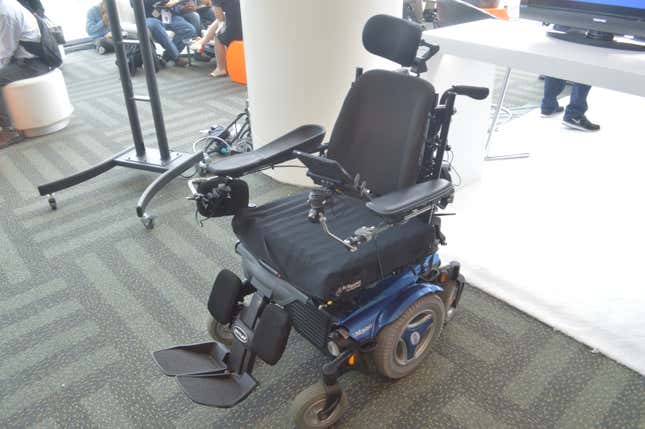 Davis also announced collaborations with AT&T, Cisco, GE, and IBM to build more IoT solutions and innovative products. It'll be fun to see what makes Davis's Top Ten list next year.
Discover more from the Intel Developers Forum here.
This article is written by Intel and not by the Quartz editorial staff.