Darden, the restaurant group that owns Olive Garden and Long, is in some pretty serious trouble. Sales have been flat or declining for years, and it just reported a quarterly loss.
Starboard, an activist hedge fund which holds a 24% stake in the company, is pretty unhappy with the way things have been going. It has released a nearly 300 page slide deck (pdf) detailing its dissatisfaction with the company's performance—and the many, many things it would like the company to change.
The fund is attempting to replace the whole board of directors.
Much of Starboard's demands are what you'd expect: a new CEO, better use of real estate, capital discipline, and reduced costs. But the massive, 300-slide presentation offers some very specific culinary advice for the company, specifically in reference to the struggling Olive Garden.
Here are a few of the fund's  suggestions.
Improve breadstick discipline
Starboard argues that poor training means that restaurants are giving out and wasting too many of the chain's signature breadsticks. They note a marked decline in quality, describing the flavor as reminiscent of hot dog buns.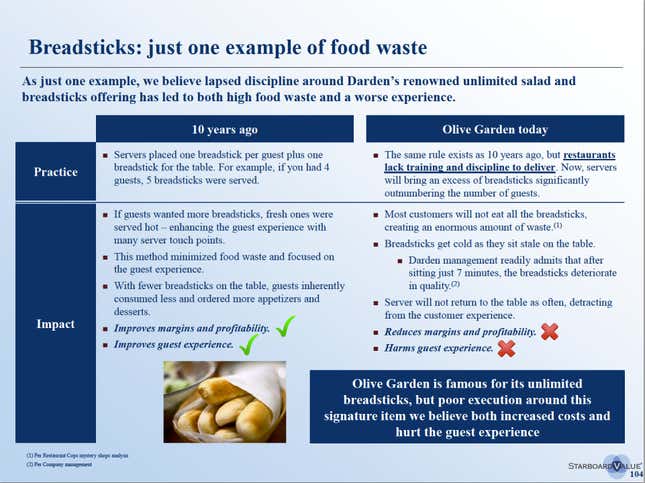 How can you not salt your pasta water?
There's almost palpable outrage in the slides where Starboard reveals its shocking discovery that the company no longer salts the water it which it cooks pasta: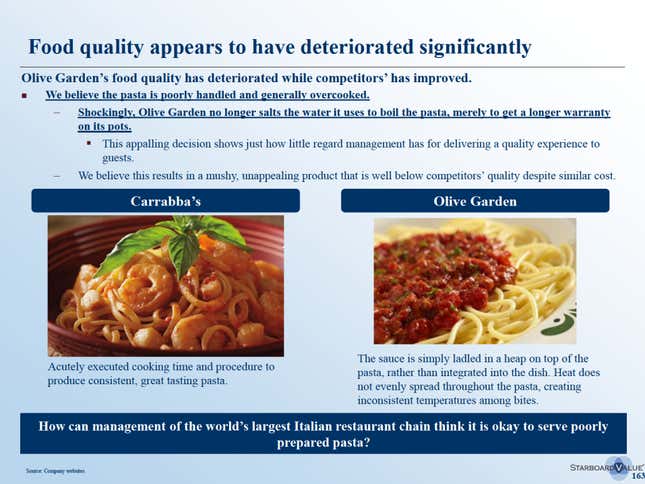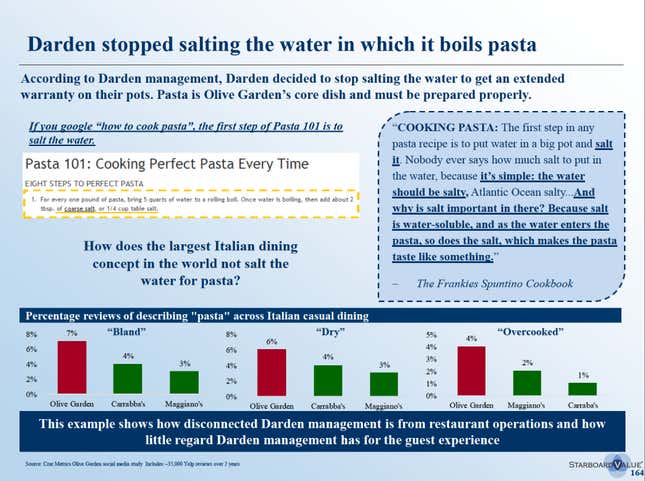 Endless salad reform
The salad may be nominally endless, but overdressing and overfilling bowls is leading to tons of waste as well: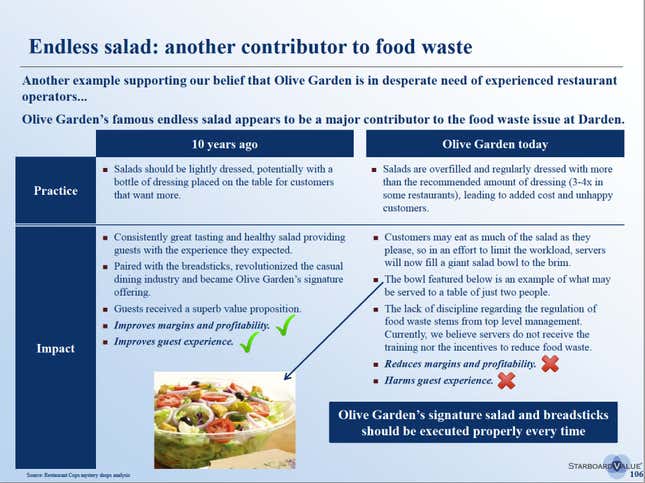 Reform the "Cadillac" of to-go boxes
For a casual chain, Olive Garden has luxurious takeout containers, which are both microwave and dishwasher safe. It's just one of many non-standard supply choices the company makes that drives up prices: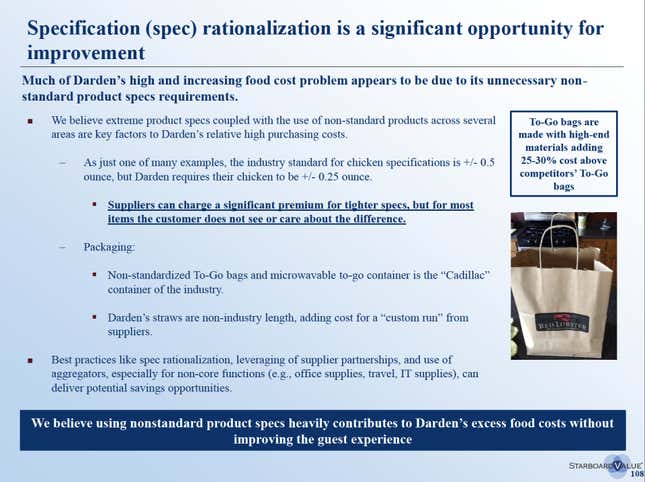 Push the booze
Olive Garden sells substantially less alcohol than its competitors, despite the high margins: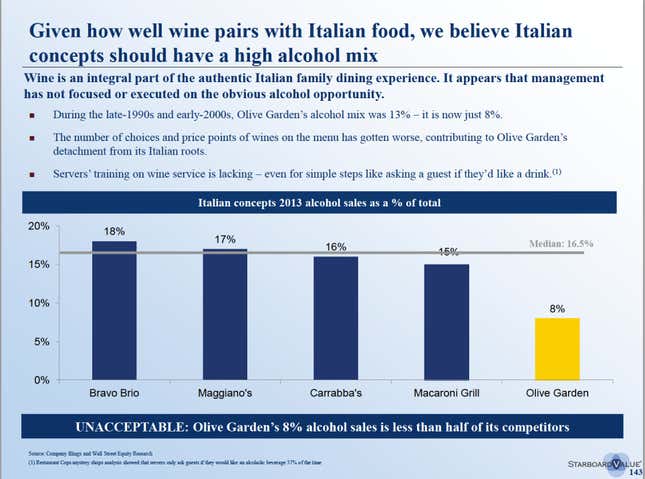 Return to Italian roots
There's only so much authenticity you can expect from Olive Garden, but Starboard argues the chain's gone wholly off the rails, with tapas and a poorly received attempt at a burger: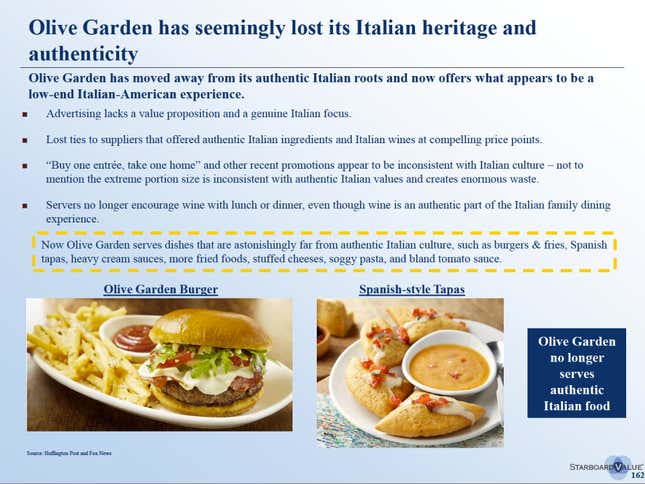 Don't rely on the fryer
This is one of several slides where Starboard (unfavorably) contrasts the promotional images on the website: