In South Korea, where the population is aging faster than any other OECD country, companies are increasingly desperate to attract young staff. At least that's one possible explanation for why Samsung is introducing a "musicom"—that's a music sitcom—to entice new workers.
The six-episode series called "Best Future," portrays the South Korean industrial giant as a fun and dynamic workplace. The story revolves around an aspiring singer, "Chaego" (which means "best" in Korean) and his female counterpart "Mirae" (meaning future), a newly hired Samsung employee. The company says it's aiming to portray "work, love, and human relations that those in 2030 will identify with," according to the company.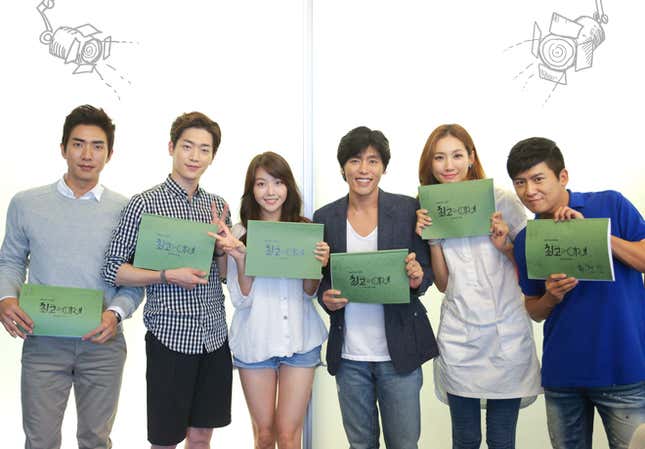 K-pop star Mina plays the female protagonist, who endures grueling hours and hard working conditions to fulfill her dream (link in Korean) of becoming a Samsung regional specialist. Portions of the show are filmed in the company's offices, with a cast that includes real (link in Korean) Samsung employees.
Despite its continued strong growth (pdf), Samsung sorely needs a boost to its public image in South Korea. Poor working conditions at its production plants have sparked riots and heightened public distrust of the company.