Silicon Valley companies often claim to not care about whether job candidates hail from elite schools (they say it's more about proximity and computer skills). As for US investment banks, the time and money they spend on elite school recruiting programs suggests otherwise, as do the hiring data.
A new report from Wall Street recruiting startup Vettery, which is building a database on finance recruits and professionals from a variety of sources (including the more than 100,000 finance job seekers it claims in its network), finds that over 65% of this year's investment banking analyst class comes from just 30 schools.
Based on its data, American private schools on the east coast crowd the top for the class that started this summer: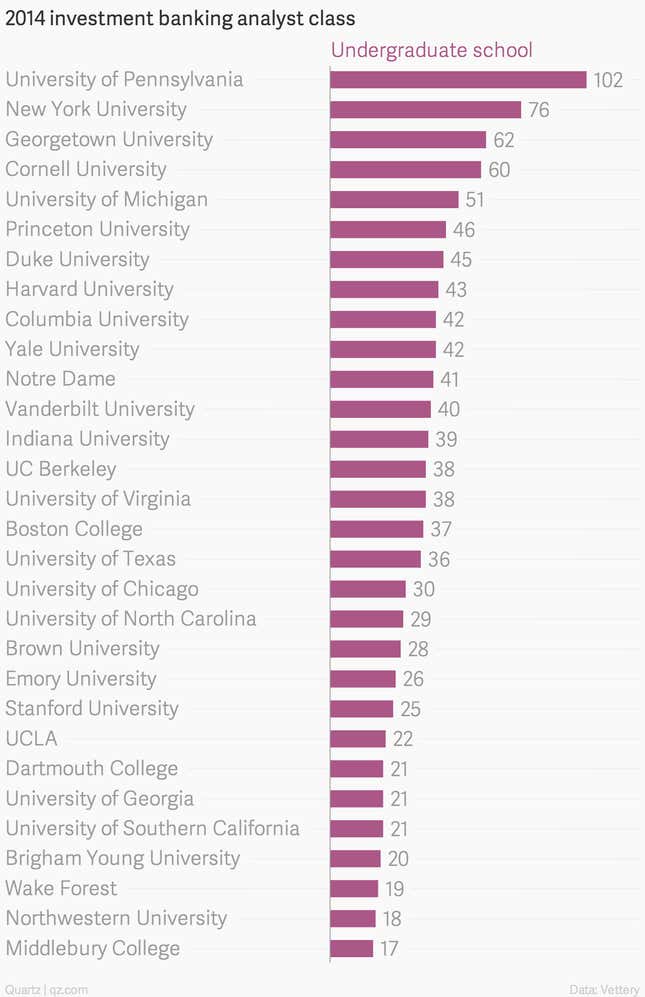 Here's the breakdown by school type of the 1,135 analysts coming from the top 30 institutions. Private and Ivy League schools overlap, but are broken out here to show the strata of elite schools:

Last year, the concentration of recruits from elite schools was even higher; the top 30 schools produced around 70% of new analysts tracked by Vettery. The roster of schools is roughly the same: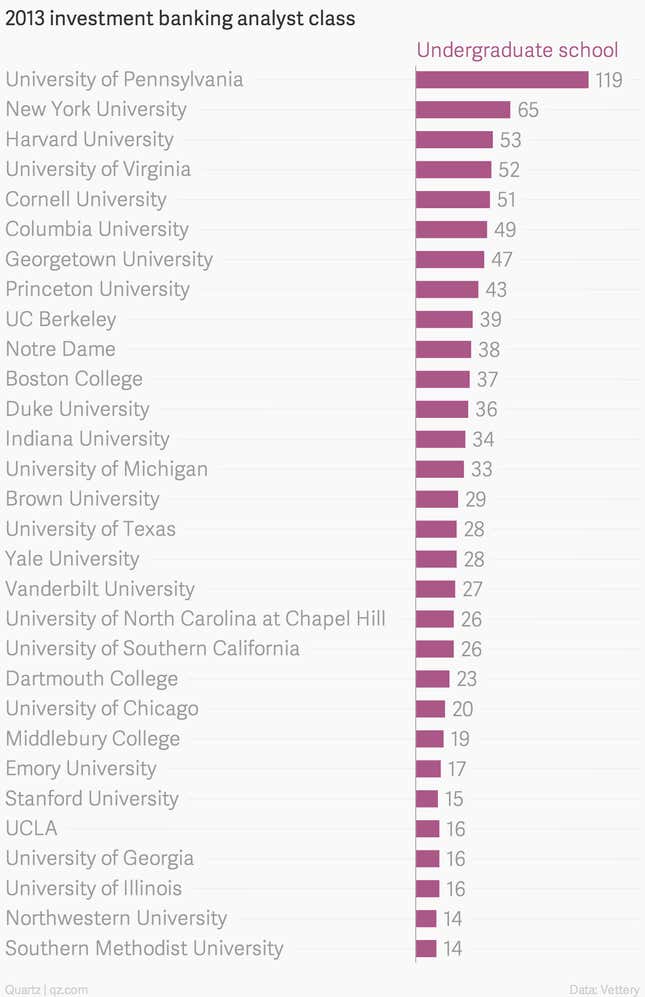 While undergraduates at American colleges are increasingly looking outside of finance for opportunities, many also feel that banking cultivates the skills and professional network needed to start a business or get even more elite jobs in fields like private equity, according to Vettery CFO Alex Orn, who leads the company's recruiting data and analytics work.