I used to work from home, where throwing together fresh salad greens with whatever cheese/cracker/soup/fried egg/half-sandwich/leftovers situation presented itself at lunchtime was simple. But when I started working full-time at Quartz's Manhattan office earlier this year, I discovered that lunch at the office can be a bit of a pain.
I quickly fell into the habit of getting takeout daily. Soon, I was spending close to $70 per week on lunches alone, and tossing a bag full of packaging, containers, and plastic flatware into the garbage each day. Meanwhile, my groceries at home were spoiling. Plus, even amid the tasty and diverse offerings of downtown Manhattan, prepared foods can get tiresome. And it's well-documented that we eat more fat and sodium when we eat out, so it's no wonder I found myself feeling sluggish in the afternoon.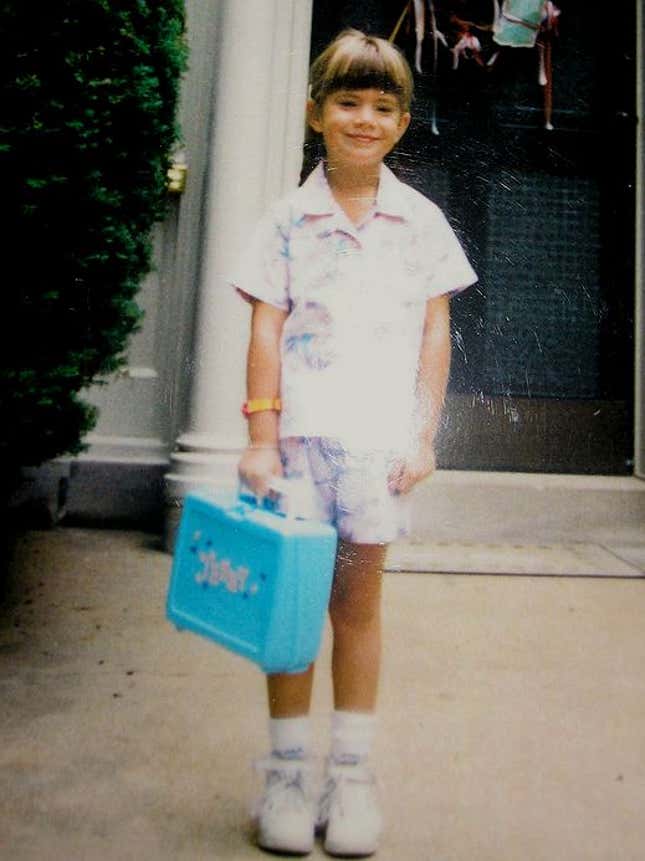 I'm not alone. According to the EPA, packaging accounts for nearly a quarter of the waste in US landfills, and wasted food costs businesses and consumers $165 billion per year. Making your lunch, on the other hand, is cheaper, healthier, greener—and potentially even tastier—than takeout.
With that in mind, I decided to make a change. When I noticed colleagues pulling impressive pre-packed meals from our office fridge, I surveyed them about their routines. Here are their tips:
Use recipes and online resources to get inspired
I enjoy food far too much to subscribe to a regimen that sacrifices taste. No Soylent or sad desk lunches here. My first stop for inspiration was the partially crowd-sourced website Food52, where the Not Sad Desk Lunch column addresses the issue head-on with recipes and tips. In another column, co-founder Amanda Hesser documents the lunches she packs for her kids, who I'd happily swap with any day of the week.
Joy the Baker's website has tasty, easy recipes (this mushroom soup is the best), and can be sorted for those that eat vegan and gluten-free. Jamie Oliver's site has tons of roasts and curries—though keep in mind that meat with bones can be kind of cumbersome to eat at your desk. Mark Bittman is tough to beat for salads: Here are 101, for starters.
Social media works too. One colleague follows "Healthy Eating" on Pinterest, then chooses a recipe to make on Sunday for the week. Another, whose photogenic food prep has earned an Instagram following, prefers Foodgawker's iPhone app to find recipes to use and food blogs to follow.
Although the internet runs deep with free recipes, I'm still a big fan of cookbooks, which I find keep me focused. Books such as David Tanis's A Platter of Figs and—hold your eye-rolls—Gwyneth Paltrow's My Father's Daughter are filled with simple recipes that keep well. Search for those that can be cooked in a single pot or pan, and then parceled out for leftovers. Soups, stews, chilis, curries, and roasts all fall into this category, as do frittatas—which are a great way to use random veggies.
Shop smart: seasonal, then staples
Seasonal produce is delicious, often cheap, and a great source of inspiration. Tomatoes look great? Let them be a starting point for caprese or panzanella salads—or make a sauce or soup to freeze for colder months.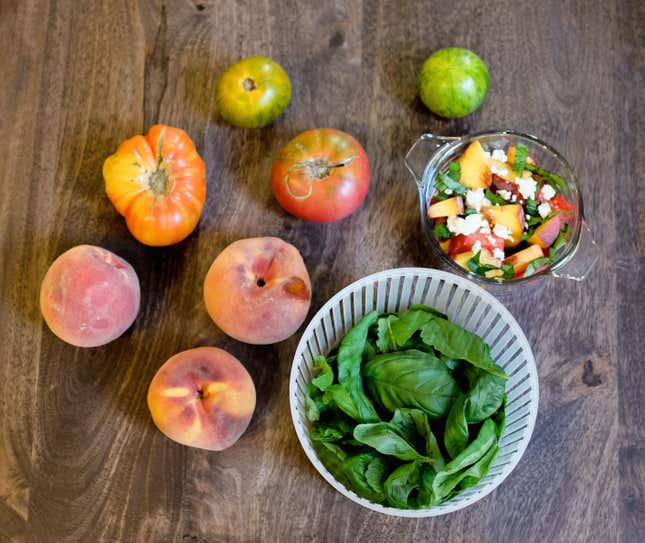 Farmers' markets and CSAs, community supported agriculture groups that regularly deliver local farm produce to members, are a great first stop for shopping. Get ideas and produce there, then hit the grocery store—but not without a shopping list. The list will help you avoid wandering the aisles aimlessly, wasting time and money. In some cities, you can avoid the shopping trip altogether by placing an order with a grocery delivery service such as Fresh Direct or Ocado.
Your grocery list should obviously reflect the recipes you've chosen for the week, but here are some staples that are good to have around in addition to those fresh meats and veggies.
Canned beans, canned fish, and nut butters are all good to keep in the pantry for protein in a pinch. Same goes for a fridge stocked with plain yogurt and hardboiled eggs. Avocado makes salads and sandwiches richer—or is pretty delicious by itself, halved with a little dressing and/or the aforementioned canned fish where the pit was. Plus: avocado toast. It may be an Instagram cliché, but it's still delicious.
Don't forget snacks! I love Babybel cheeses, local yogurts, and good old granola bars. Cut veggies, hummus, and crackers are also easy.
Keep pastas and grains such as freekeh, farro, quinoa, and jasmine rice on the shelves for fresh salads, stir-fries, and other one-bowl meals.
And there's nothing wrong with a sandwich sometimes. I actually love an old fashioned PB&J, so I like to keep a loaf of grainy sandwich bread in the fridge for those. (Another colleague swipes a little mayonnaise on her bread with sharp cheddar and fresh tomato slices. Yum.)
A squeeze of fresh lemon juice—or scrape of lemon zest—brightens salads, dressings, and pastas. Same goes for a block of Romano cheese. It's nice to have a good microplane zester on hand for this, which brings us to our next point.
Be strategic with your gadgets
Sure, there's Thoreau's old adage about being wary of enterprises that require new things (he was talking about clothes, specifically), but let's be honest: Walden Pond was close enough to Thoreau's mom's house for him to go home for lunch.
Equipment need not be expensive to make a big difference in efficient lunch-making and enjoyable eating. I love the aforementioned microplane, and a co-worker says this $20 chopping device has been a game-changer for salad prep. A blender goes a long way for making soups and smoothies, and again, it doesn't have to be crazy expensive. My next upgrade will be an immersion model to cut down on cleanup.
Prep, prep, prep
Just as laying out one's workout clothes the night before makes it easier to go for a morning run, prepping food in advance for the week makes bringing lunch much easier. So set aside a few hours on a Sunday to just be a friend to your weekday self. Once you've got your groceries and you're home in prep mode, put on an old movie, an entertaining podcast, or an energizing album. (Phoenix's 2009 album "Wolfgang Amadeus Phoenix," here on Spotify, is a solid choice, and I've found a little Bey goes a long way in the kitchen. Pitchfork and Rolling Stone have lots more suggestions.) Make it fun.
If you've chosen a one-pot recipe such as a soup or a roast, get that started first. Once it's on the stove or in the oven, prep your sides and snacks. Wash produce well, and, if it needs to be chopped for snacks, do that too. Make sure salad greens are dry. I store mine in the salad spinner, but some prefer a paper-towel lined tupperware.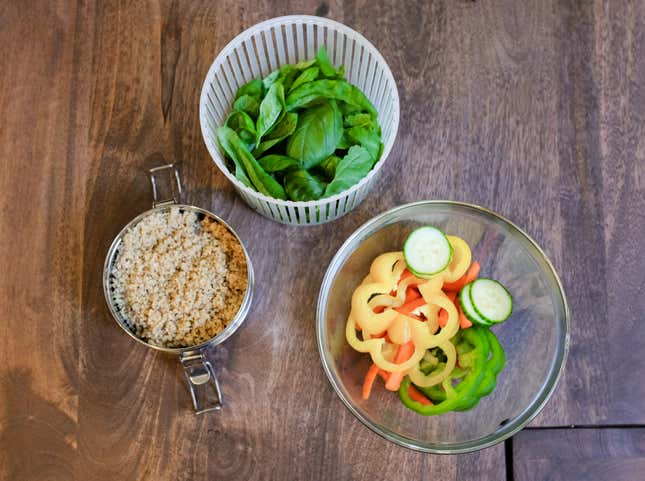 Put a pot of quinoa, or your preferred grain, on the stove. This will take only about 20 minutes, and will add protein and heft to salads, snacks, and even breakfast later in the week. Hard-boiled eggs are similarly adaptable, and easy to throw in a pot while you multitask.
Think about your toppings now too. Shake together a jar of vinaigrette, or, if you're feeling ambitious, make a bowl of tzatziki, pesto, or blue cheese dressing.
Packing hacks to save you time and keep food where you want it
Most agree that eating out of plastic feels sort of sad—and microwaving in it feels scary. To alleviate that, either transport lunches in Pyrex or glass, or just transfer it to a proper plate or bowl when lunchtime rolls around.
Glass jars are great for assembling and transporting almost anything (except for sandwiches). Recycle your old ones and use them for soups, smoothies, oatmeal, salad dressings, even salads.
However twee the finished result may appear, layering those ingredients into a jar really works. Just pay attention to the steps.
Some swear by compartmentalized containers like Indian tiffin tins or Japanese bento boxes to keep their crackers, rices, or sandwiches separate from their salad greens, curries, or stews. Others love meals that pack easily into a single container.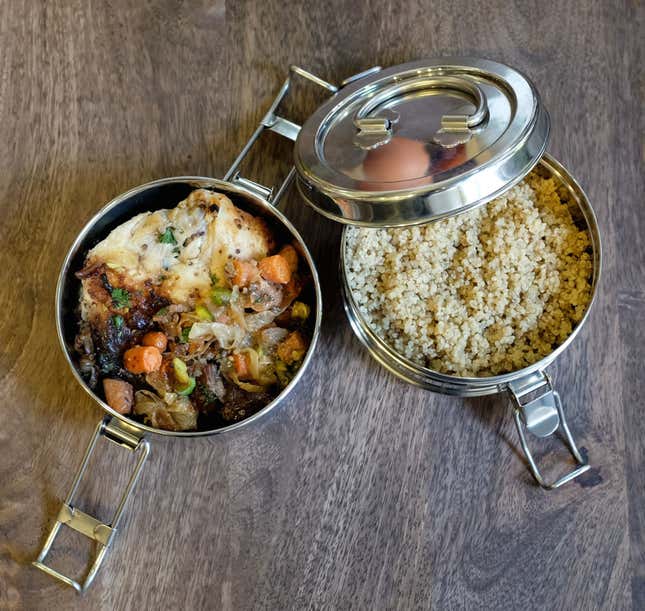 To dress or not to dress your salad in advance? It depends on the lettuce. Heartier greens such as romaine and kale will hold up if you dress them in the morning—kale may even be better for it—whereas softer greens such as arugula are liable to get soggy, so bring a separate jar of dressing. Also, don't salt your tomato salad when you pack it, or you'll end up with a pool of tomato juice. Keep those tomatoes out of the fridge if possible too.
Let's eat
Even if you're not a germaphobe,  it can still be nice to have a favorite bowl or plate of your own at the office. The same goes for flatware. If your office only supplies plastic cutlery, upgrade with your own knife, fork, and spoon, and stash them in your desk (clean, obviously). A sprinkling from a little tin of good-quality sea salt can also make an office lunch feel—and taste—a shade more civilized.
If you have a communal table at your office, all the better. But if you're doing lunch at your desk, we've got some ideas about that too.
And hey, even if you're not stepping out of the office to pick up takeout, it's still key to take a break and get outside for a walk!