There is perhaps no other everyday object that has transfixed designers, architects, and manufacturers like the chair. The prolific Danish furniture designer Hans Wegner alone created over 500 varieties of chair between 1936 and his death in 2007, including the famous "circle chair" used in the televised 1960 presidential debates. In fact, the world of furniture is so replete with high-end chairs that one group of designers is trying to use software to combine the morphologies of the most famous ones, in the hopes of genetically engineering a "perfect" chair.
The chair age of today has been defined by the workplace chair. It began in 1994 with the enormously popular Aeron chair, created by furniture giant Herman Miller. The Aeron became a symbol of Silicon Valley's dot-com era sleekness and engineering, and with a base price of $689, a symbol of status, too.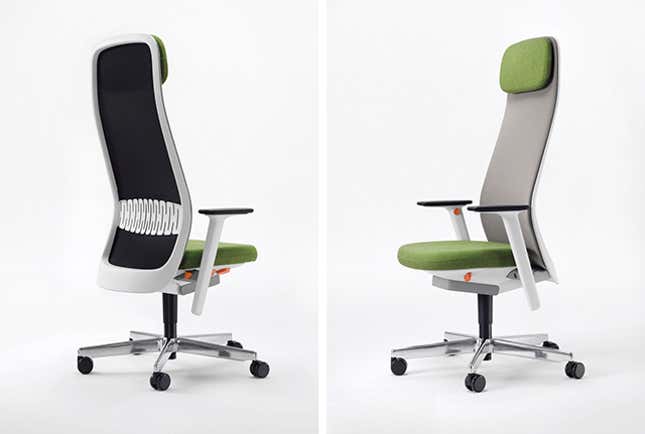 As more companies have begun duplicating Silicon Valley's high-end office aesthetic, office chairs have become even more innovative and beautiful. The Riya, above, designed by PearsonLloyd, is one example. As "open office" floorplans spread, every chair is suddenly thrown into the office design equation. Even stacking chairs have become more considered, like the one by Tom Dixon below.
The people on the outer fringe of chair-thinking have responded to these creative-but-everyday chairs by developing ever-bolder designs for high-performance chairs. With the advent of WiFi on airplanes, for example, aerospace designers have begun to think of airplane seats as offices in the sky, carefully reconsidering the shape, construction, and configurability of the seating in future cabins.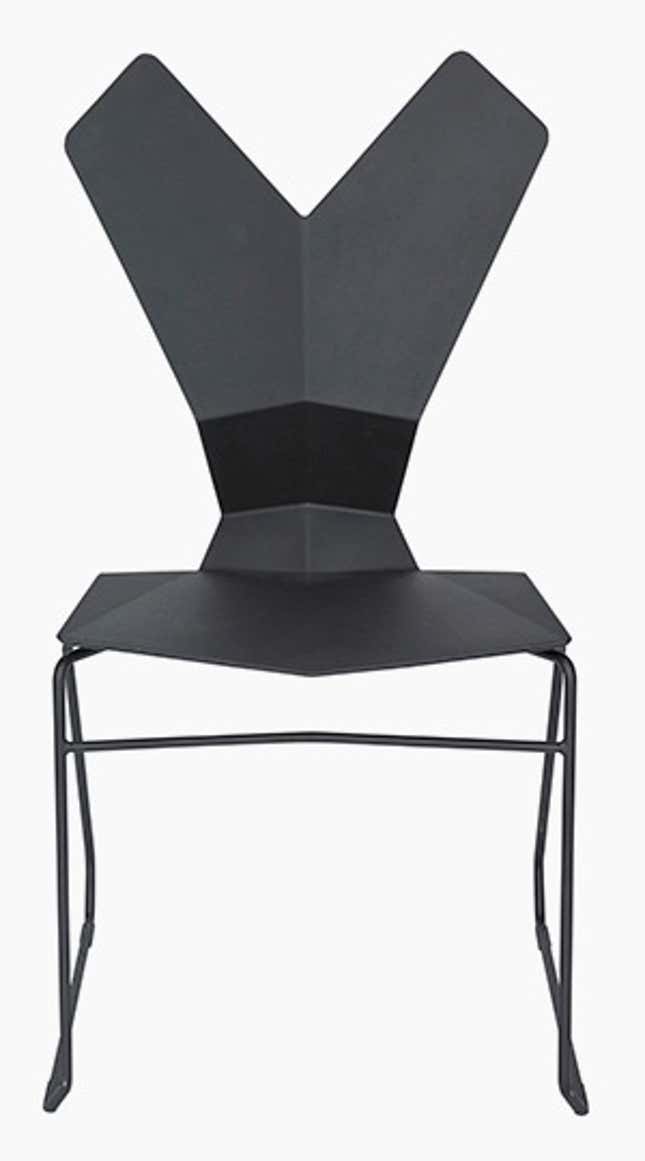 Modern chairs are also becoming healthier. One Scandinavian design company created a series of school chairs to promote movement throughout the day–an innovation that came from the world of office chairs but had never previously been applied in an anti-obesity context to school furniture.
The founder of the popular outdoor footwear company Keen, an industrial designer by trade, is looking to reinvent the workstation with Focal, a line of products that includes a forward-angled stool that he says will help cure office workers of chronic posture-related injuries.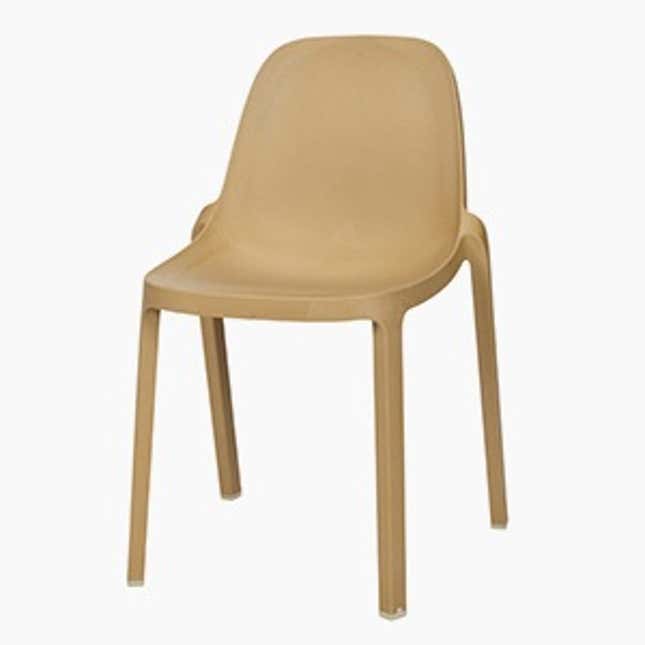 If it's tempting to think that all these iterations on the chair are just an exercise in waste, it's comforting to know that chairs are getting greener to produce as well. The stacking chair shown here, a design collaboration between Philippe Starck and Emeco, is made out of reclaimed wood fiber and waste polypropylene. The branding is getting smarter, too. The name of that Starck-Emeco chair? The Broom.
This article was produced on behalf of Delta Air Lines by the Quartz marketing team and not by the Quartz editorial staff.