This is part two of our holiday gift guide for your Quartziest friends and relatives. Collect all the installments here.
Infinite Netflix, continuous email access, an ever-refreshing Facebook feed. Sometimes it feels like we spend more of our waking hours plugged into technology than in the physical world. Despite the many benefits afforded to us by the digital age, even the most elaborate tech toys can't substitute for the thrills of real-life adventure.
There are, however, plenty of ways to make your devices work for your life rather than the other way around. Read on for a collection of gifts for the technologist who'd rather have their adventurous side enhanced by gadgets than enveloped by them.
 A book reader's paradise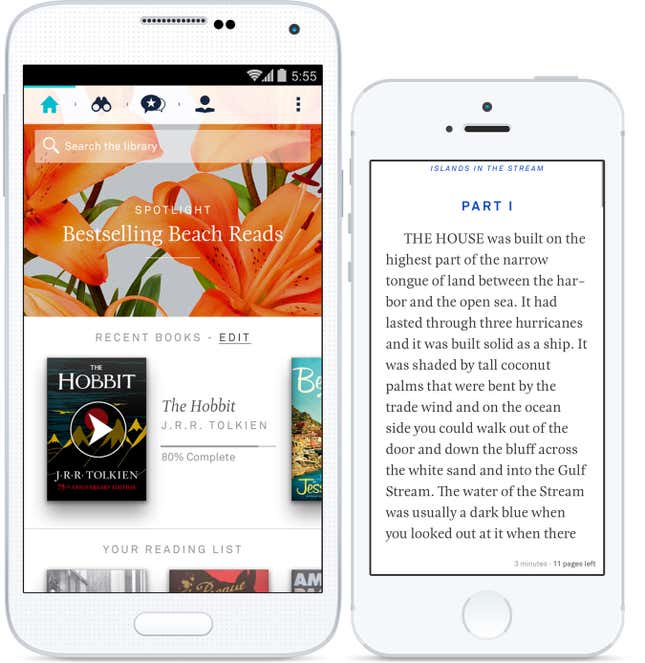 Unlimited books subscription — Oyster — $9.95 per month
Netflix may be indispensable to lovers of movies and TV, but you can't really enjoy it during a picnic in the park. Oyster aims to give the equivalent gift of endless content to voracious readers. With over 500,000 titles in its collection, from classics to bestsellers to pulp, Oyster is like having a massive library at your fingertips where all the good stuff is always checked in.
The all-you-can-eat literary subscription favors your heavy reader—the book worm for whom paying by the novella is a lousy deal. You can try it on someone who already fits that description or, perhaps, someone who might grow to fit it once all their mobile devices are teeming with books. Oyster also has a recommendation engine similar to music apps like Spotify and Pandora. Plug in your favorite reads and it helps find you the next.
 A head start on virtual reality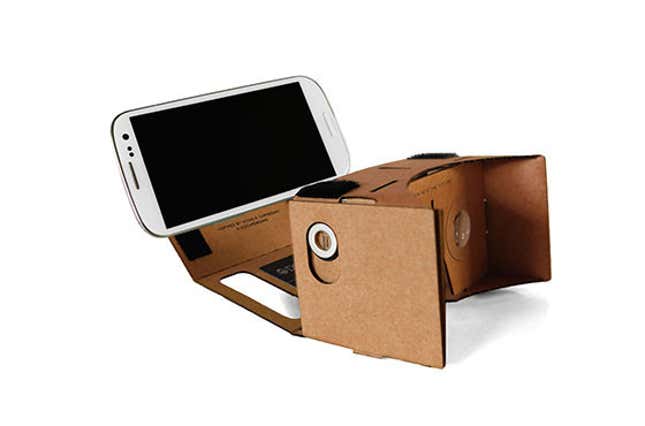 Virtual reality cardboard toolkit — DodoCase — $24.95
That virtual reality might soon make it to the mainstream is either inspiring or scary, depending on who you ask. Strapping on a headset to immerse ourselves in simulations and games can seem isolating, if downright dystopian. But then, we've written about how VR technology could actually make you a kinder, more helpful person.
What becomes of the technology is in the hands of people like Mark Zuckerberg, whose Facebook bought virtual reality company Oculus Rift in March for $2 billion. People who are into this sort of thing are waiting for Oculus Rift to become cheaper (right now it costs $350 for a programmer's version). But if you're curious to see what it's all about, you can own the next best thing for just north of 20 bucks. The build-it-yourself cardboard headset is made by DodoCase and based on Google Cardboard, an open-source blueprint for turning an ordinary smartphone into a virtual reality device.
The effort comes off: The headset makes a flat phone screen look immersive and adapts to your natural movements. Several virtual reality apps that work with Cardboard are available for iOS and Android, and MacGyver-types will enjoy piecing together the cardboard, plastic, and Velcro. And because it's small and lightweight, you can throw it in your bag to share with friends.
A dog's view of vacation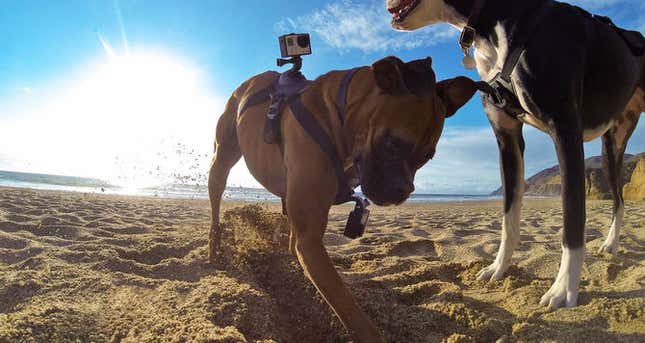 Fetch — GoPro — $59.99
If you don't own a GoPro, chances are someone you know does. The company has practically cornered the market for action sports video, and Facebook is now teeming with homespun video stunts. For the GoPro enthusiast in your life who has a dog, or fawns over someone else's, the unequivocal accessory of choice is Fetch, a harness that securely mounts a GoPro camera to your favorite four-legged friend, taking those rugged videos to a whole new level:
The harness fits dogs from 15 to 120 pounds, and the output promises to be seriously cute—and delightfully weird.
A green commute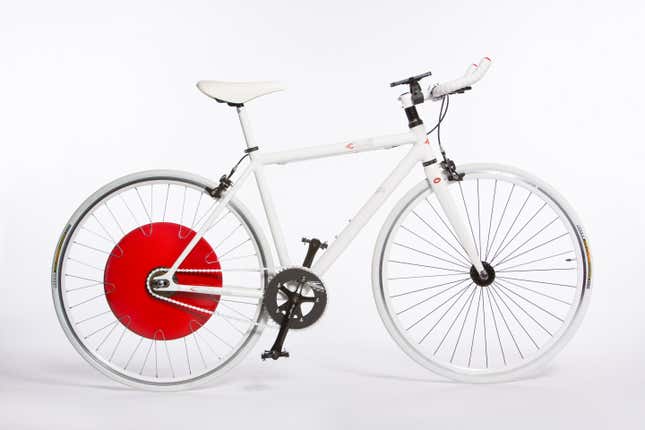 Copenhagen Wheel — Superpedestrian — $799
Riding your bike to work instead of driving may sound blissfully green. But it's a tough slog for people who don't work around the corner from where they live. The electric-assist Copenhagen Wheel is here to help. The wheel installs just like any other bike wheel, but has an encased motor at its hub. The concept is both beautifully inconspicuous and powerful. The motor at the wheel's center magnifies a rider's own exertions by tenfold, making hills and long distances more palatable.
An accompanying app keeps track of your usage so you know your distance, elevation climbed, and burned calories. The wheel is currently available to pre-order from the company's website, with the first round set to ship out at the end of the year.
A dance in the rain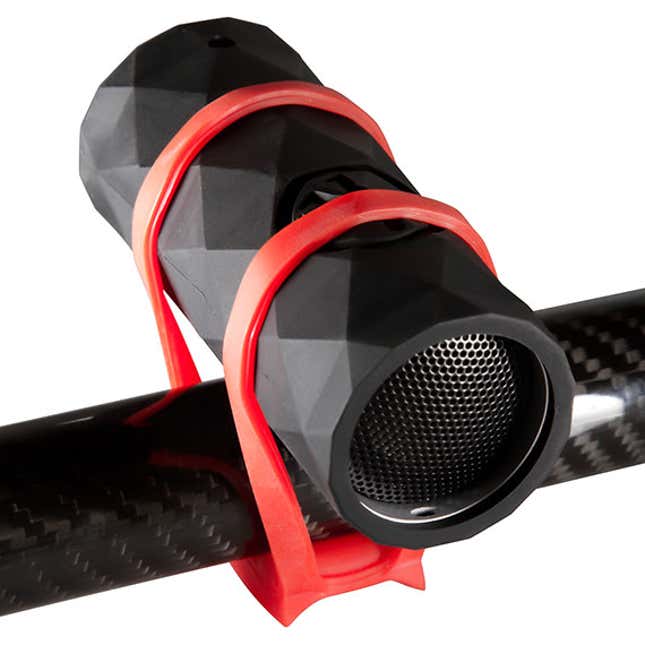 Buckshot wireless speaker — Outdoor Tech — $49.95
No one likes a wet Beats Pill. But does rain, waves or pool water stop a digital adventurer from jamming out? Please. The Bluetooth-enabled Buckshot offers fool-proof tunes for when you're off the grid—camping, fishing, sailing, and so on. It's compact ("the size of a roll of quarters," according to Outside magazine), sturdy, and punches above its weight in terms of audio quality. Its water-resistant, rubberized exterior ensures that the speaker won't falter after you inevitably splash it with water or drop it.
Bonus: There's a handlebar mount to fix the Buckshot to a bicycle, and a Bluetooth-enabled mic that links to your phone so you can dial into conference calls from the bike saddle or talk to friends and family on the trail.
The Quartz holiday gift guide