This weekend, some 3,000 people from across the world arrived in Los Angeles for the 51st meeting of the Internet Corporation for Assigned Names and Numbers (ICANN), a nongovernmental organization that runs the web's naming system. There is no fixed agenda; ICANN members, which include big web companies, governments, international organizations, and domain name registries and registrars, set their own topics of discussion.
But even without a formal agenda, it is clear what ICANN members will be talking about through this week. There are three main items. First is the new gTLD program, underway, which is introducing hundreds of new generic top-level domain names, such as .com in qz.com, over this year and next year.
Second, members will be keen to discuss the slow withdrawal of the US government from overseeing ICANN, which is meant to be independent.
Finally, members will want to figure out how to keep reminding the public that ICANN actually has a very limited role to play in running the internet.
"We are visible so people know us and they assume that we do a lot more than we do," grumbles Fadi Chehadé, ICANN's president and CEO. "Frankly all we're responsible for is the coordination of the unique identifiers, which are namely IP addresses" other technical aspects of the internet's address system.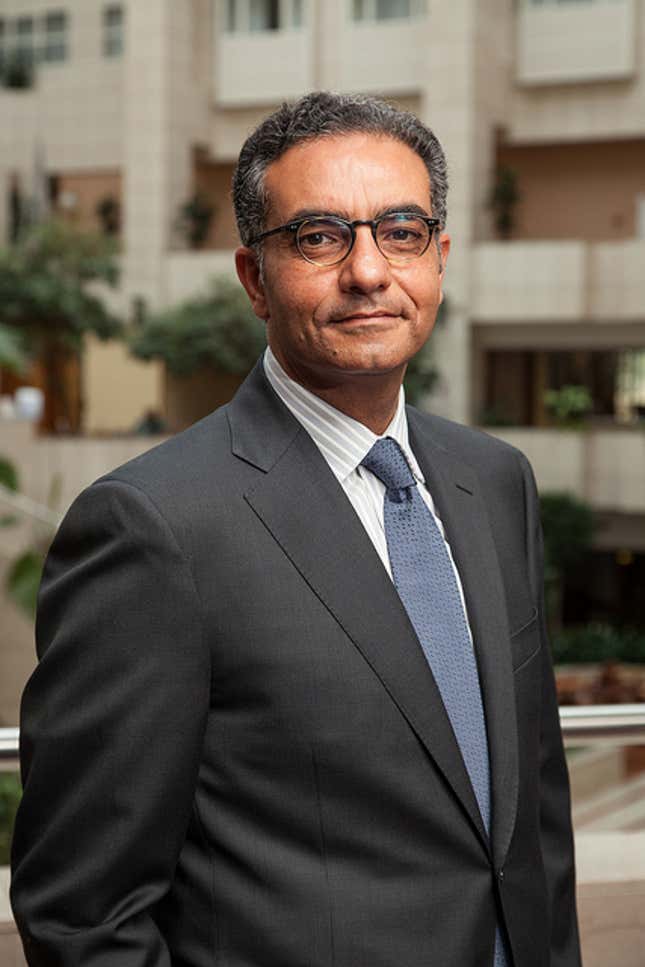 Ironically, it is the growing visibility of ICANN's first two agenda items that has created the third. The new gTLD program has been covered extensively in the press, including by Quartz. And the news that the US government would step back from its role has raised considerable interest at a time when governments are pushing for a greater role in governing the internet.
As a result of its new found public profile, ICANN has become something of a byword for internet governance. Morever, some new TLDs, such as .pharmacy or .bank, trigger issues that involve public policy, further raising the organization's visibility.
But Chehadé stresses that issues such as takedowns, privacy, cybersecurity, child protections do not fall under ICANN's remit, a remit that he cannnot not see changing under any circumstances. There are other equally important groups, such as the Internet Engineering Task Force (IETF), that most people remain unfamiliar with.
Mention IETF, and most people will "glaze over," says Chehadé. "But because of our our visibility and the fact that people understand website names," they assume ICANN is capable for more than its remit allows.
The other big area of discussion this week is the progress of the new TLDs. After early enthusiasm and projections of a reshaped web, adoption of the new top-level-domains have been slow. Few members of the public would have encountered, navigated to, or noticed websites using the new top-level domains that have gone live, such as .social, .reviews or .ninja.
ICANN executives argue that it is early days yet and that it is a medium- to long-term project. Chehadé cites the example of the Catholic church, which claimed the rights to the .catholic top-level domain in various scripts. They have a 10-year plan, he says, that involves making it the sign of authenticity for catholic institutions around the world.
Still, Chehadé is certain there will be a second round of new TLDs. ICANN's members want it, and developing countries especially feel like they weren't well-enough informed about the first round of applications. The internet will become even more diverse, Chehadé promises: "The questions is simply of timing."