Netflix regularly updates its "long-term view" on the future of TV and the company's role within it. Some revisions reflect major shifts in Netflix's thinking; others are more subtle but still telling, like peering over the shoulder of a writer—in this case, Netflix CEO Reed Hastings—struggling to get it just right.
Here's the edit he just made to the very beginning of the document:
Internet TV is replacing linear TV.

Apps are replacing channels,
remote controls are disappearing,
and screens are proliferating.
Remote controls have been taken off their death bed. Good for them! The little-loved devices, all too often lost in between the couch cushions, have long been viewed as obsolete relics of traditional TV. They are clunky, confusing, and desperately in need of a makeover.

The conventional wisdom—shared not just by Netflix—was that standalone remotes simply wouldn't be necessary as video was increasingly delivered over the internet. Phones and tablets could do the job just as effectively and with more room for customization. Or you might just talk and wave at your television set.
Those predictions weren't wrong. Streaming media players can now generally be controlled by mobile apps, if you like. You can also manipulate some cable boxes that way. Google's Chromecast has taken the concept even further by requiring that your phone, tablet, or PC act as the remote control. Microsoft Kinect and some Samsung television sets have also made voice and gesture control a reality.
But it's still cumbersome to pull out your phone to change the channel or wave at your TV to turn it on. Holding a remote in your hand, it turns out, is sometimes the most comfortable way to lean back and watch. The alternatives will certainly improve, but in the meantime, remote controls haven't gone away. They've gotten much better.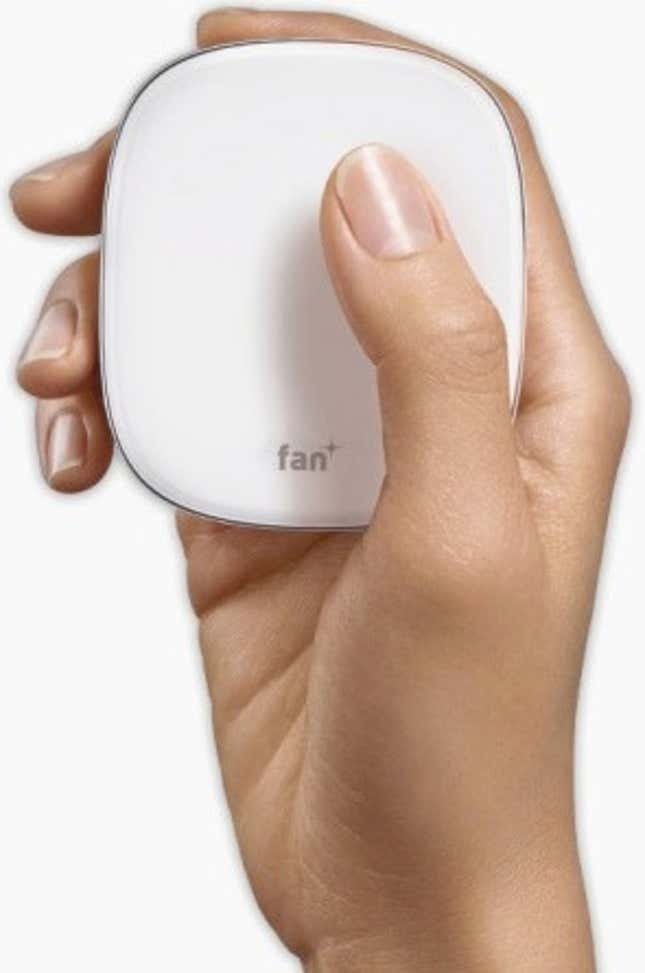 Apple TV set the standard for simplicity with just a few buttons on its remote, proving that it can be done without losing much functionality.
The remotes for Amazon's Fire TV and Roku 3 rely on Bluetooth, rather than infrared wavelengths, so you don't have to contort yourself to point the damn thing in the right direction. You don't even need a clear line of sight.
Roku 3's remote also lets you plug headphones into it, which is a nifty feature when you don't want to disturb other people in the same room.
More experimental devices have remotes with no buttons at all: The Fan TV's is a touchscreen pod that takes some getting used to but then feels like a natural extension of your hand.
Even more impressive is the Fire TV's remote, which has a great feel in your hand—it's not dinky plastic—and integrates voice control, so you can search for video with your voice instead of pecking around a virtual keyboard. It also has an accelerometer for playing simple video games. (Google essentially copied the Fire TV remote for its new Nexus Player.)
These improvements are largely thanks to better on-screen interfaces, which mean the remote has to do less work. And those interfaces have improved because they are delivered over the internet, which should give us all hope for the future of the remote control. Even traditionally cumbersome remotes for cable boxes ought to improve as they adopt internet-based interfaces. The best example is Comcast's X1 box. Some of the remotes in development for that device are much simpler than what people have to deal with today.
Remotes aren't the sexiest part of television on the internet. They may well be subsumed by phones or other electronics at some point. But for now they have resilience, and it's good to see Netflix is no longer writing remotes out of the future.
*  *  *
For the record—because there's no other record of this—Netflix made a few other revisions to its "long-term view" document. Most significantly, it offered new guidance about profit margins in the United States, targeting a 30% margin by the first half of next year and a 40% margin five years after that.
The company also deleted this line in the section about internet service providers, suggesting a change in some commercial relationships overseas: "Nearly all ISPs in our markets outside the USA have joined Open Connect, and many in the USA have joined." It increased marketing expenses this year to $600 million, from $500 million, and added language here and there to reflect its increasingly global focus. Netflix also started referring to "Ultra HD" video rather than 4K in most cases. Oh, and it corrected some grammar, but still embarrassingly uses two spaces between sentences.