A wave of financial results from Wall Street last week brought with it a resurgence of revenues from fixed-income trading, thanks to a renewal of volatility in bond and currency markets.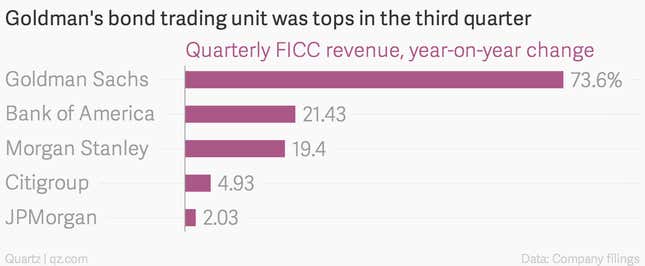 The rising tide lifted all trading desks, but the biggest winner was Goldman Sachs, which saw fixed-income revenues rise 74% from a year earlier, to nearly $2.2 billion.
Goldman has doubled down on trading as competitors have stepped away from the risky business.
As the chart below shows, the gain for Goldman in the third quarter followed a 44% drop in revenues a year earlier, after the bank found itself on the wrong side of a spike in interest rates.
Still, while the restiveness in financial markets may continue, trading appears unlikely to return to the days when it supercharged profits at many banks.