If you live in a magical land where owls deliver your letters and packages, forgetting the address of your mail's recipients or not having stamps is OK. For the rest of us, a sender address and proper postage are crucial to getting our mail to its final destination.
It might not sound like much to complain about, but that's a lot of variables for a simple act like mailing a letter. How might technology make the equation different? The design shop Ziba offers some clues with a concept it calls Signet, which pairs a digital franking machine with an app for managing and communicating with contacts on the receiving end of your mail.
Its design evokes the wax-seal stamps of yore, and uses a laser to etch digitized information onto the letter or package.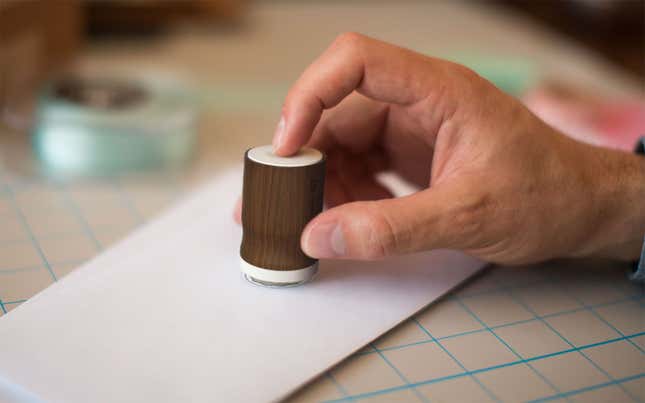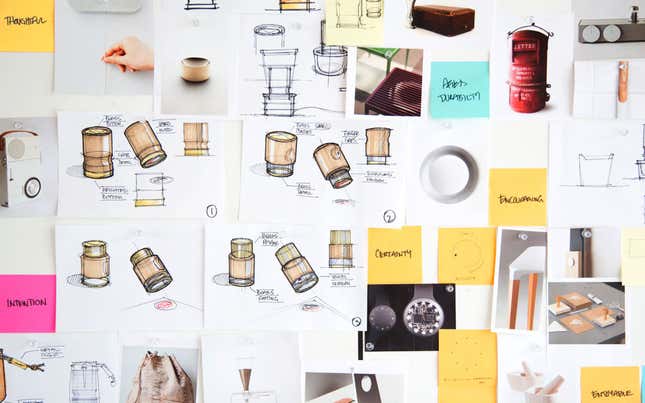 The app handles the addressing; if you don't have the address handy, it will send a message to your recipient if she or he is a contact on your phone (although that probably wouldn't work if you wanted the package to be a surprise).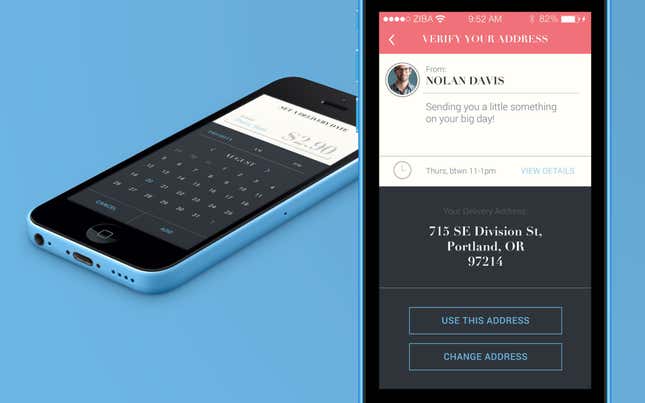 The concept, recently featured in Wired, is a long way from having a business plan attached to it. But it shows what's possible when digital conveniences collide with an analog process, Sean Madden, Ziba's executive managing director, tells Quartz. The idea, he says, is to shift the focus away from what's frustrating about sending mail, and instead emphasize—and even celebrate—the actual sending or receiving of mail. And that's no anachronism. For all the death-of-the-post-office reports that have been floating around for years now, the US Postal Service alone still handles more than 150 billion pieces (pdf) of mail every year.