The numbers: Good. US Bancorp said today it earned nearly $1.5 billion in the third quarter, up 2% from a year ago. Revenue rose 2% to $4.99 billion.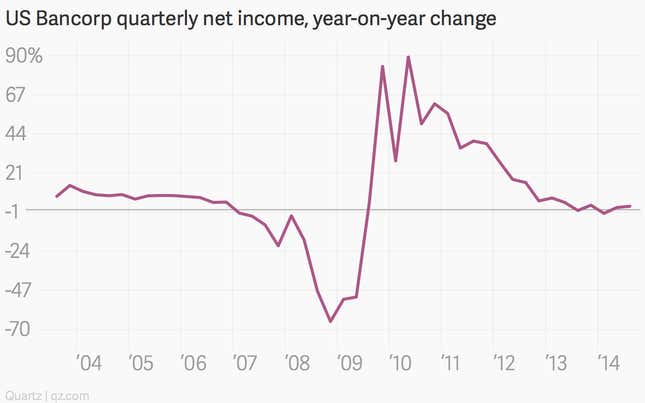 The takeaway: Results at the fifth-largest US bank by assets affirm momentum in the American economy. Loans grew 5.9% on an adjusted basis to $244 billion. Commercial lending jumped 14.8% from a year ago, to $72.2 billion, while home loans rose 5.8%, to $52 billion.
What's interesting: US Bank's nearly 3,200 branches throughout the upper Midwest and West make the bank's financial results a dispatch from the land of shale oil, which has fueled economic activity throughout the region. One sign: Lending by US bank for construction and development in the third quarter rose 27.6% from a year earlier, to $8.9 billion. Of course, time will tell if the oversupply of oil worldwide will dent that activity.