After confirming the Ebola case of Craig Spencer on Thursday, city officials chronicled two days of the doctor's movements while he was infected with the disease and traveling around the city.
Spencer—a doctor who had been working with Doctors Without Borders in Guinea—traveled from Harlem in the north of Manhattan to Williamsburg in the northwest of Brooklyn, and spent time in Chelsea as well. He walked, took taxis, and rode the subways. He rode the A, L, a 1 subway lines, according to reports.
Officials stressed that the general population of New York City was not at risk of infection, and New Yorkers appear to have trusted these officials. Data from the Metropolitan Transit Authority released today show that Friday's ridership was essentially unchanged compared to recent Fridays—even at the stations that Spencer likely walked through.
Entries into and exits out of the Bedford Avenue L station in Williamsburg near the bowling alley he visited Wednesday evening, the night before he was diagnosed, were nearly identical to previous Fridays.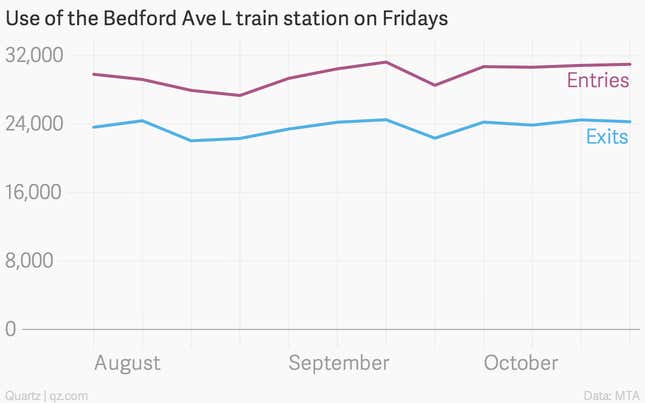 As was use of the 14th Street A/C/E/L station where Spencer likely transferred that night.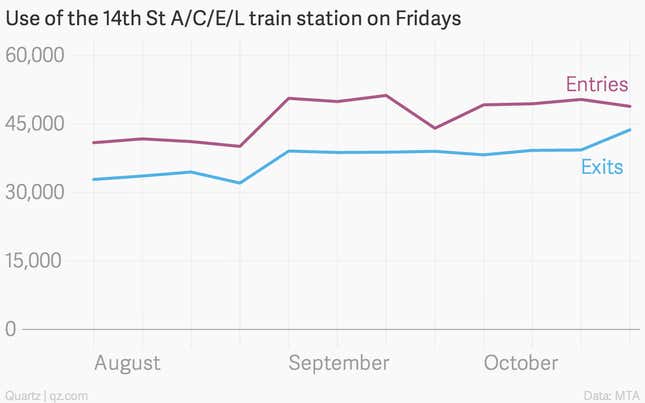 And use of the 145th Street 1 train station near his apartment was also within the range of previous weeks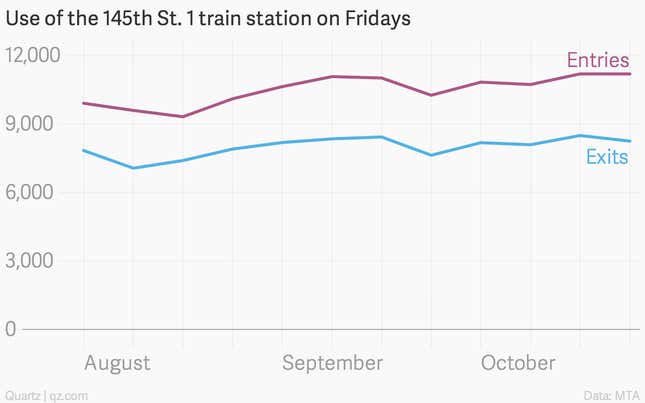 Areas of Penn Station that have access to the train Spencer boarded there showed no significant change.