This piece has been corrected.
One of the fastest growing apps in America, Yik Yak, has obtained millions of users through Facebook's original model—targeting American college students. But can it go mainstream?
The app, which allows users to anonymously post messages from or within 1.5 miles of US college campuses, has exploded onto the mobile app scene since it debuted in late 2013. Its strategy—for now—of sticking close to college campuses (1,300 and counting) has created a unique product, in contrast to anonymous chat apps that are more broadly used, like Secret and Whisper, and it has generated a large user base quickly.
Most content on Yik Yak is light-hearted gossip—often akin to Facebook status updates—on the comings and goings in a college community. One example of a typical comment reads: "There's a kid in the library using Christmas lights as an extension cord." Another: "Overheard a first year 'last night was the first night I stayed up past midnight doing school work' I just choked on my pancake."
In this respect, it differs from the more confessional tone of apps like Whisper and Secret.
Explosive growth
Yik Yak won't say how many people are using its network. But according to Google Play, the app has been downloaded between 1 million and 5 million times on Android devices. It is ranked within the top 10 most downloaded social media apps in the US, and is commonly in the top 50 overall free iPhone apps, despite being only about a year old. And venture capitalists—eager to invest in fast-growing, mobile-first networks—are excited: The company raised $1.5 million in April and a further $10 million in June. If growth continues, a bigger round could come next.
Brooks Buffington, Yik Yak's co-founder and COO, says the plan is to expand outside the US and beyond college students. "Really, the future for Yik Yak is limitless and the users will take it as far as it will go," Buffington says. "And that's what we set out to do: create an app where users dictated the rules."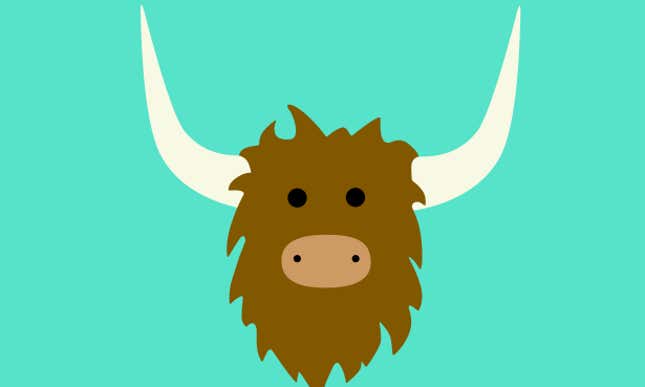 Growing pains
But its rise as one of the fastest growing new social networks—one where people can say things without risking their real social standing—has not come without its problems. Last month, student government representatives at Emory University in Atlanta—Yik Yak is based in Atlanta—passed a resolution denouncing the app as a "platform for hate speech or harassment." At Rowan University in New Jersey, the administration suspended two male students after one of them posted an online video (filmed by the other) of his sexual encounter with a freshman female student without her consent—news of the video was shared on Yik Yak.
Yik Yak CEO Tyler Droll acknowledges the app leaves opportunities for abuse. Currently, Droll says, Yik Yak depends on local communities to "self-police" content by voting it up or down. Without dedicating huge resources to the problem, it would be nearly impossible for Yik Yak to monitor posts for problematic content as Facebook does, says Robert Neivert, a Silicon Valley-based privacy expert and founder of the data privacy firm Private.me.
The future for Yik Yak
Then there's the revenue question, which will eventually catch up with Yik Yak. The app is a hit with users, and its demographic is an attractive one. But can it become a real business? Yik Yak spokesman Jack Bunting says the company is exploring a "huge opportunity for local ads," but did not say if or when that plan would go into effect.
Local media advertising is indeed an attractive market—it's projected to grow to nearly $160 billion (roughly $53 billion of that in digital media) in the US by 2018, according to research from BIA/Kelsey. But it's historically a tough business to crack, and will be especially so for Yik Yak, which isn't currently designed to know much else about its users beyond their location.
Still, some form of advertising seems the most likely model, as Facebook and Twitter already have proven there's a market for it on mobile.
Correction (Nov. 13, 2014): This piece has been corrected to reflect that the video involving students at Rowan University was discussed on Yik Yak. Because of an editing error, an earlier version of this post suggested the video had been posted directly to Yik Yak.