Chuck Hagel's resignation today as US secretary of defense, the nation's top military official, follows a long history of turnover at the cabinet position created in 1947 by President Harry S. Truman. There have been 24 secretaries of defense, an average of two per president. Pending US Senate confirmation, there will be soon be a 25th.
Quartz compiled data on the number of secretaries of defense each US president has had since the position was formed.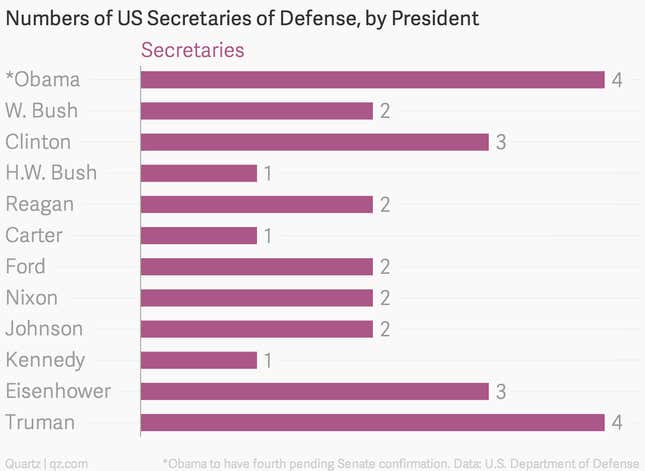 But, the shakeups aren't limited to the post. As the size of the United States Cabinet—which includes the Vice President and the heads of executive departments that advise the president—has ballooned from 11 departments in 1947 to 15 today, there has been significant turnover.
President Truman is tied with President George W. Bush for the most cabinet members—35—of any presidential administration in US history. By comparison, President Obama has until now had 28.