Over the past decade, India achieved one of the fastest growth rates among major economies, its domestic market exploded as disposable incomes swelled. Aspirations of more than a billion people spawned many a new industry, and the nation emerged as a top destination for outsourcing technology services. Yet, it's ironic that manufacturing remained a somewhat of a laggard in the world's second-largest populous nation.
Many investors who set up factories in India, eying the benefits of low costs and a huge local market, found themselves struggling with issues ranging from bureaucratic delays, to archaic labor rules, to inadequate infrastructure. That contributed to the share of manufacturing to the country's gross domestic product to remain stagnated at around 17% for many years.
India's government intends to change all that and revive manufacturing, a sector crucial to the creation of jobs needed to lift millions of people out of poverty. Prime Minister Modi's "Make In India" campaign promises easier rules, upgrades in infrastructure, and a skilled workforce.
GE's new flexible "multi-modal" factory at the outskirts of Pune fits into the plans for the "Make in India" campaign. Modi, who attended the 14 February opening, sees the Pune facility as part of the effort to boost the share of manufacturing to 25% of the GDP by 2022 and create 100 million additional jobs.
Spread over 67 acres, the plant is among the first flexible factories, where different products for multiple businesses will be built using shared infrastructure, equipment, and people under the same roof. GE is investing about $200 million in the facility.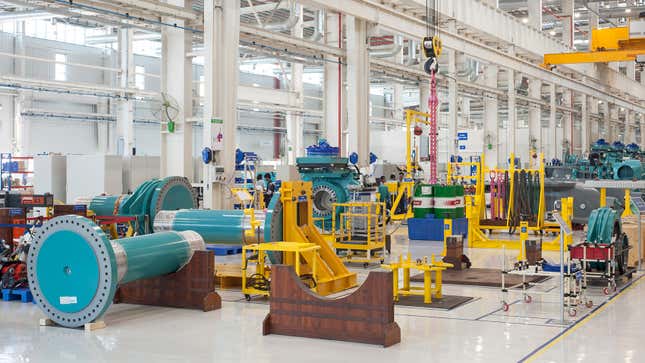 The new plant is as much path-breaking for India as it is for the 136-year-old GE. It is the result of thinking that began within GE about three years ago: How can the company harmonize its various operations for better economies of scale and better use of capital? The answer was multi-modal facilities like the one in Pune.
The aviation-standard facility—where production is operational for GE's oil & gas, aviation, transportation, and distributed power businesses—can switch to building other products for a range of other industries using the multi-modal approach. This means that GE can quickly adjust and alter its production in line with demand, using the same infrastructure and people in the facility. While this will help cut costs, maintain economies of scale, and improve efficiencies, employees also stand to benefit by getting trained for different operations.
GE is also working to turn the Pune facility to a "brilliant factory" where factory equipment and computers will talk to each other over the internet in real time, share information, and make decisions that will help ensure top-notch product quality and avoid plant shutdowns. Digitally interlinked supply chains, distribution networks, and servicing units will also form part of this intelligent ecosystem. Added to this are the advanced 3D printing and laser inspection technologies that will issue cutting-edge products.
"The multi-modal plant is good for us and good for [our suppliers]," says Banmali Agrawala, president and CEO of GE South Asia. "It will give us a chance to invest in the right tools, processes and training, keep our machines utilized, and develop new products faster and cheaper. It will also give us a chance to experiment and try new things."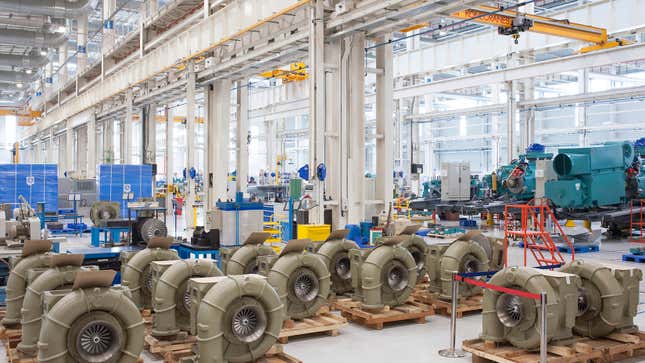 The additions planned at the Pune facility include: X-ray testing, fabrication for aircraft engines parts, machining for subsea drilling, and fluorescent penetrant inspection.
GE aims to build more than half-a-billion dollars worth products for power, wind energy, and oil & gas from the new factory in the first phase. About half of the output at Pune will be exported. And along with those products, the expertise gathered from Pune will be shared with the rest of the world.
to answer a few questions about innovation in India.
This article was produced on behalf of GE by the Quartz marketing team and not by the Quartz editorial staff.