Where would you want to work if you could? The charts below look at which countries offer the best working conditions—from legally-enshrined vacations and how far an hour's wage will go, to how much severance you'll get if your boss wants to give you the boot.
To make the comparison easier, only data from the 34 relatively rich and developed countries of the Organization for Economic Cooperation and Development are included here.
Unemployment
Low unemployment means a higher chance of finding a job, and more leverage when it comes to negotiating salary and perks. If that sounds like a good set-up, you could do worse than heading to South Korea or Norway; Greece and Spain, not so much.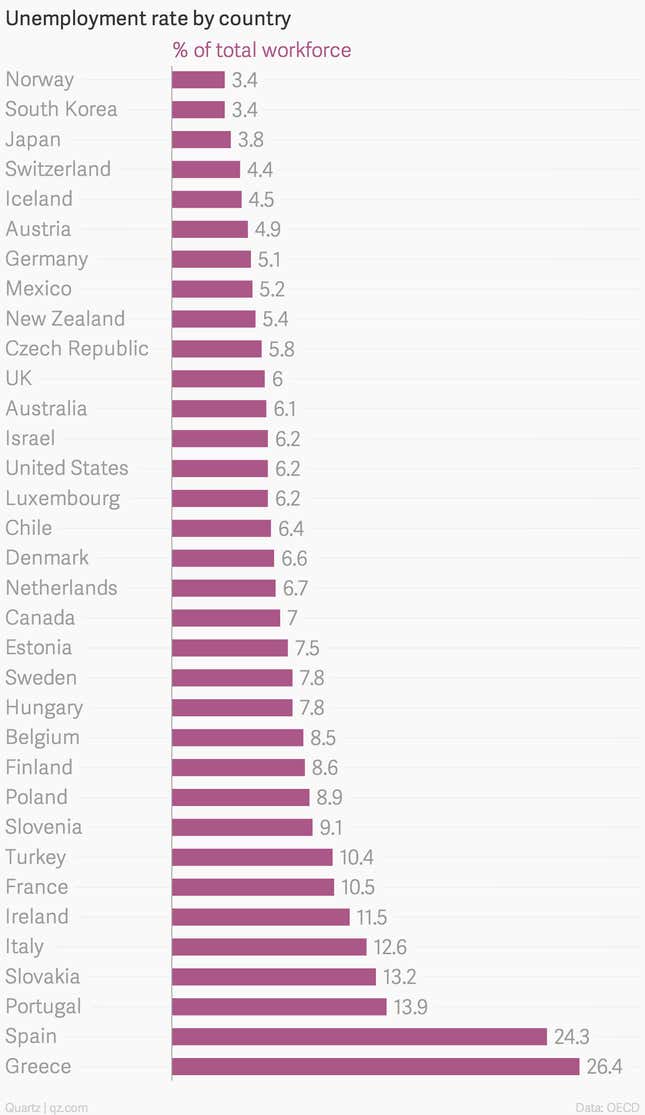 Weekends
Some companies have begun implementing a four-day workweek, but for most white collar workers a five-day week is the norm. Where are your weekends actually enshrined by law? Only Greeks, Estonians, and Hungarians are legally entitled to a full two days of rest when the week is over.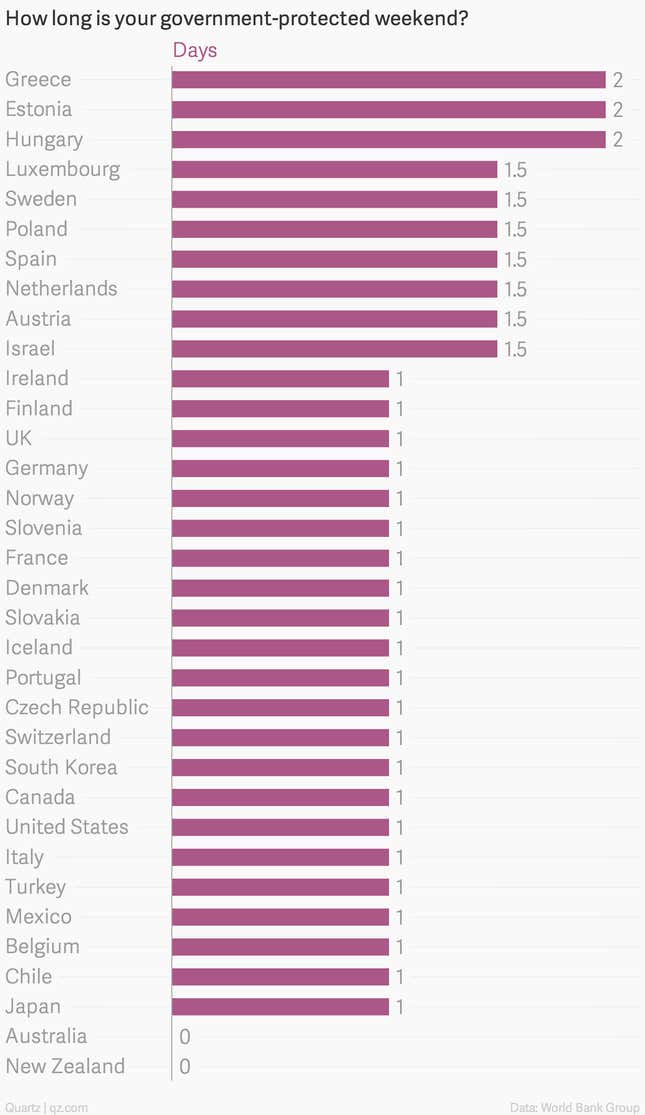 Vacation
Finland and France both offer 30 days paid vacation every year. That means if you were inclined to spread out your vacation days evenly you could take every 12th day off. At the other end of the scale, the US guarantees no holiday.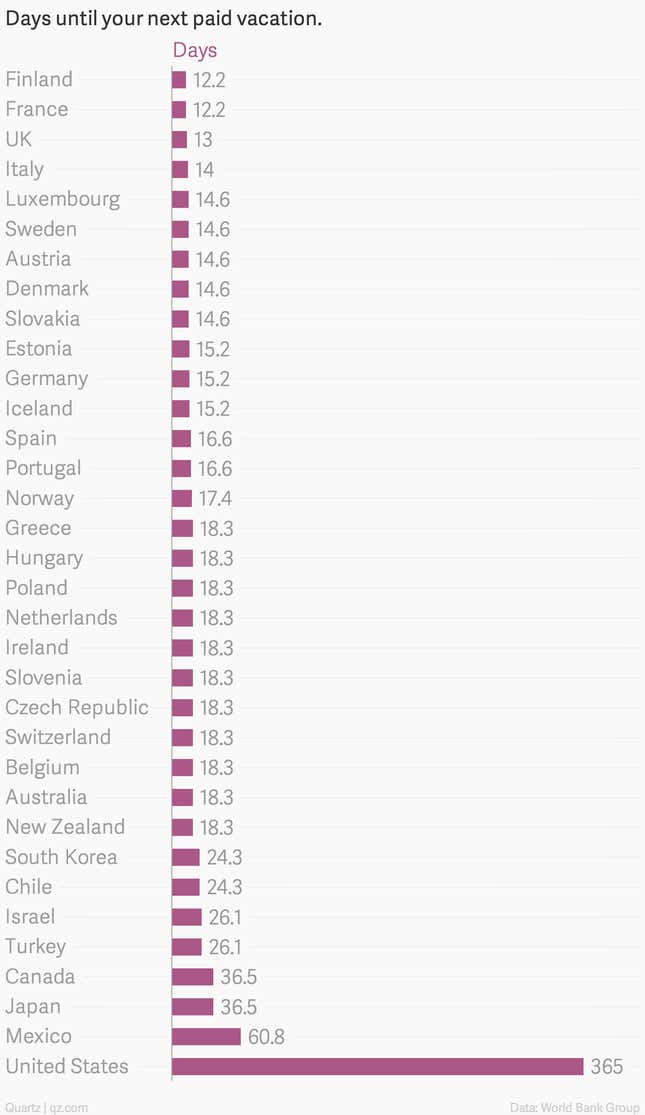 Minimum wage
In which countries do the lowest earners do best, compared to the average worker? In Turkey, earning a minimum wage means taking home a paycheck around two-thirds the size of the average earner. In the United States, however, you'll be earning just over a third of the average pay.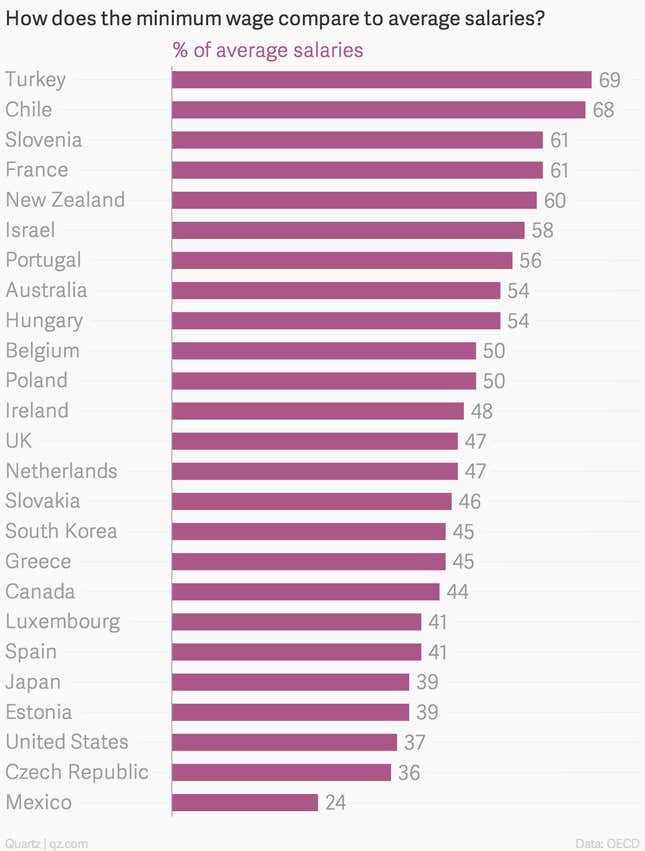 Overtime
If you must sacrifice your weekend plans or sleeping pattern for your job, where will you be best-paid for doing so? Turns out night-shift workers in Australia are getting a pretty good deal.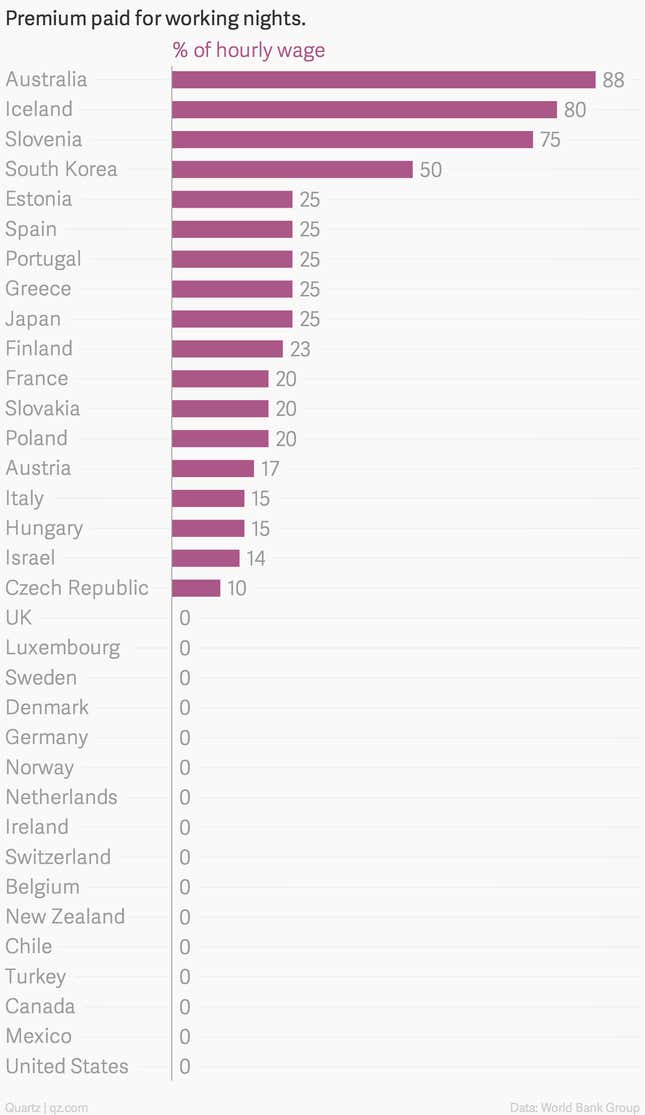 Big Macs
How rich do middle class workers—those not on night-time hours or a minimum wage—feel? To work that out we looked at median incomes compared to the cost of living, as represented by the price of a Big Mac. Australia claims the top spot for a second time with workers able to buy seven burgers an hour (should they so wish). Mexicans had better save the world's most famous burger for special occasions.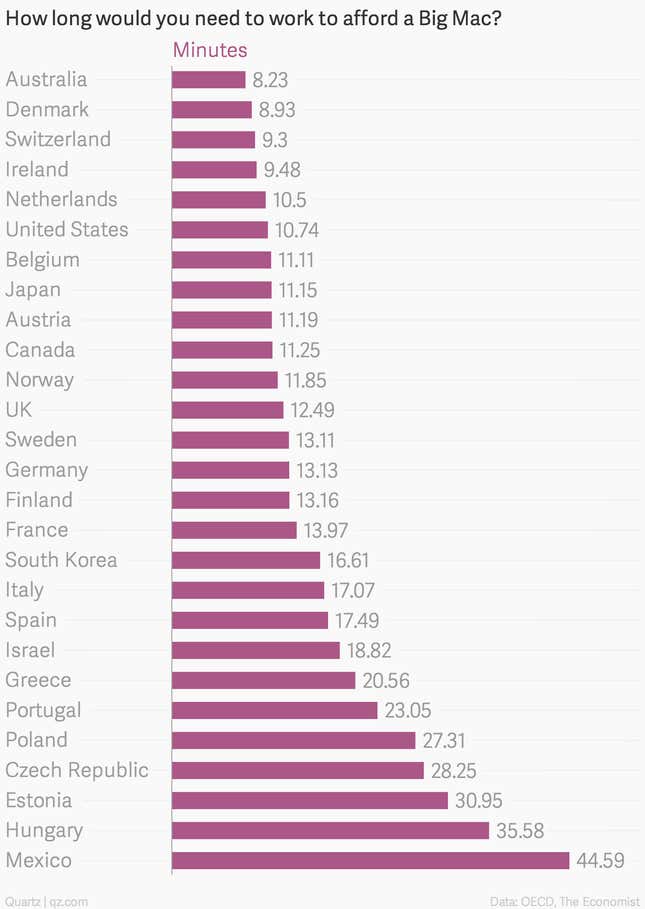 Guaranteed redundancy pay
If you're going to get laid off, a little cushion is nice to have. Mexico stands out as a particularly generous place to be—but more than half of the OECD will guarantee you nothing at all.