Ever wanted to rep exactly your block in Queens? Move over, "I Heart NY" shirts—Monochōme, a new project from data visualization specialist Rachel Binx, is here to help. The project's customizable line of tank tops and skirts are printed with maps designed by Binx and ripped straight from OpenStreetMap data. Just pick your threads, enter your address, and choose between two map styles.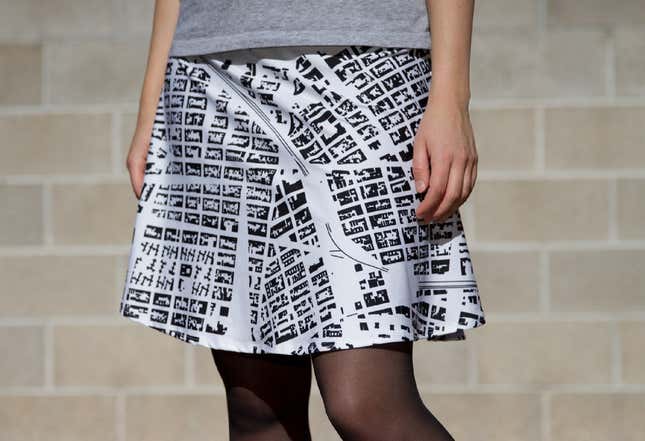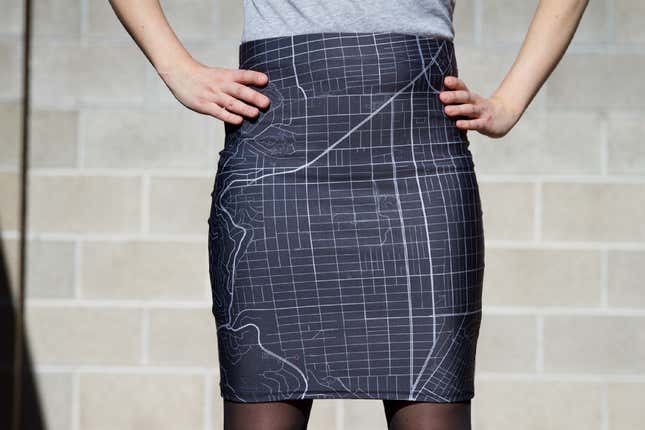 Though OpenStreetMap doesn't cover every neighborhood ever, it's an open data source, which means you can add the info yourself.
Sick of explaining where you live? Just pull on your new skirt and point.
Monochōme skirts and tanks, $45-$75 at Monochōme.
This post originally appeared at CityLab. More from our sister site: 
No cell phones at school? Better see the cell phone storage man
South America's first subway turns 101
This holiday season, let's turn retail jobs into middle-class ones