Google is working on a new version of Google Glass, and it appears the update might involve a design that is easier on the eyes. A patent awarded to Google today shows a slimmed-down version of the current Google Glass Explorer Edition design that wouldn't take up as much facial real estate as the current model.
The new design doesn't have the casing overhanging the left ear that the current Google Glass Explorer edition has, and the casing that hangs in front of the eye appears smaller than in the current design. But it remains to be seen whether Google will be able to incorporate all the functionality of the current model into just the front section of Glass.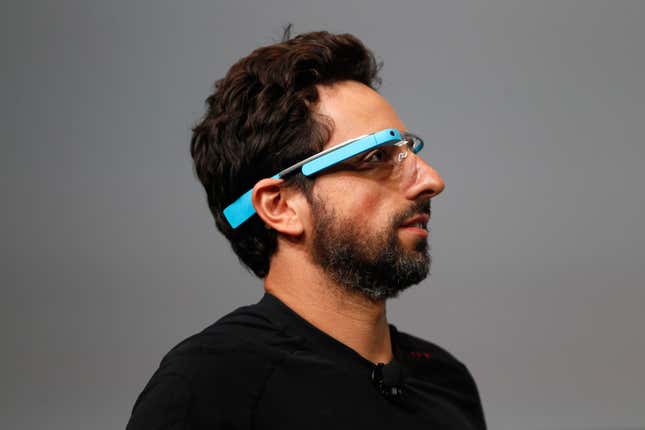 This is the latest in a string of design patents that Google has been awarded over the last year, as the company tries to move Glass from the experimental stage into a more consumer-friendly product. High-profile partnerships with the glasses conglomerate Luxottica—the company behind Ray-Ban and Oakley—and fashion designer Diane von Furstenberg have done little to mask the awkward design of the current Glass model.
In the meantime, the Explorer model is still for sale, and you can still try to not act creepy while wearing them.