Johannes Gutenberg's invention of a movable letterpress more than 500 years ago had a profound influence on the human mind and changed the world forever. Now, printers are again set to change the order of things, this time producing real, solid objects using 3D printing technology.
Though 3D printing technology has been in development for more than two decades, its application in industrial production is fast gaining acceptance, as companies seek more efficient methods to build cutting-edge products. GE is at the forefront of this movement, adopting the 3D technology for building parts for their Aviation and Healthcare divisions.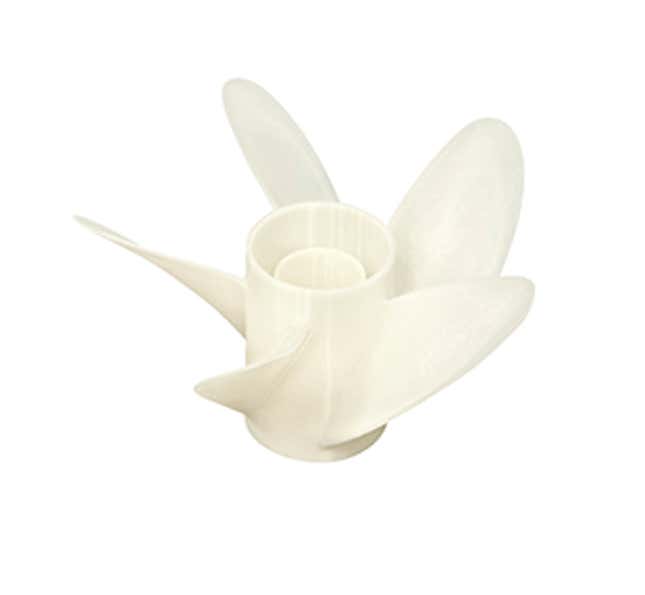 In 2016, GE Aviation will introduce the first 3D printed part in an aircraft engine. The company's new CFM Leap engine, built in partnership with France's Snecma, will have 19 3D printed fuel nozzles in the combustion system. In their quest for a material that was easily found and thoroughly tested, GE engineers chose cobalt-chromium alloys–used in joint replacements and dental implants for humans–for 3D printing the nozzles. These alloys are light, corrosion-resistant, and can also operate in temperatures as high as 1,800 Fahrenheit. The nozzles are built by welding together bits of super alloy dust using lasers and the finished 3D product is 25% lighter than its previous design, five times more durable, and has just one part instead of 20. A new $100 million plant in Lafayette, Indiana will build several thousand of the Leap engines, necessitating production of more than 100,000 3D-printed parts by end of this decade.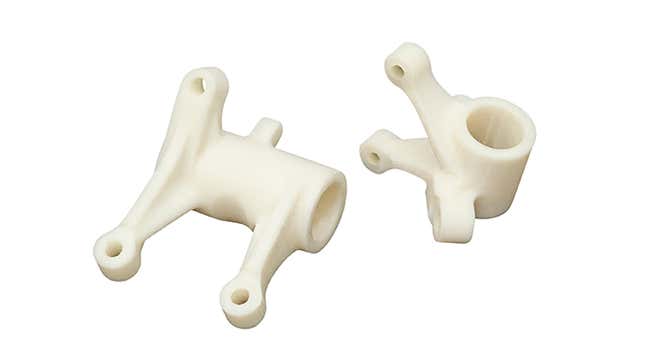 While Aviation is the first GE business where 3D printing, or additive technology, is being used, the company is also working to develop similar applications for other businesses. For Healthcare, GE is seeking to produce a low-cost ultrasound transducer that allows "intricate patterns on the probe face to be printed all at once" compared with today's time intensive, micromachining techniques. In the Power & Water division, GE has a combustion component undergoing field tests.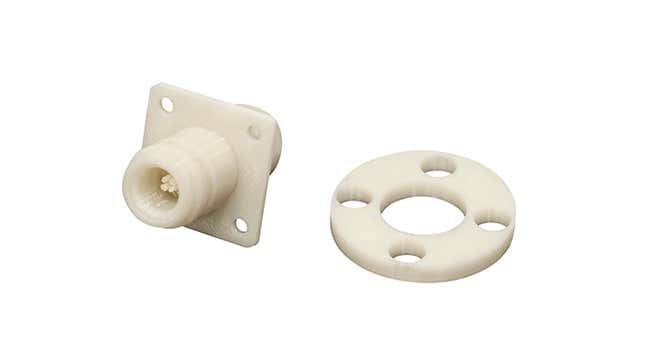 In India, GE is using 3D printers at its new plant in Pune, western India, where it aims to build products for multiple businesses by sharing infrastructure, equipment, and people under the same roof. Currently GE is using non-metallic 3D printers at Pune for processes such as quick tooling, and fixture and prototype development. Over the next few years, as the Pune facility expands, this will evolve to production of 3D parts engineered for finished products.
This article was produced on behalf of GE by the Quartz marketing team and not by the Quartz editorial staff.