You know you're an industry in distress when your customer base is the same size as it was nearly three decades ago. Especially when, judging by capacity, your industry has grown.
In 1973, there were 37,018 first-year law students embarking on juris doctorates, in 151 accredited schools. In 2014, 37,924 law students started in 204 schools, according to ABA data released this week.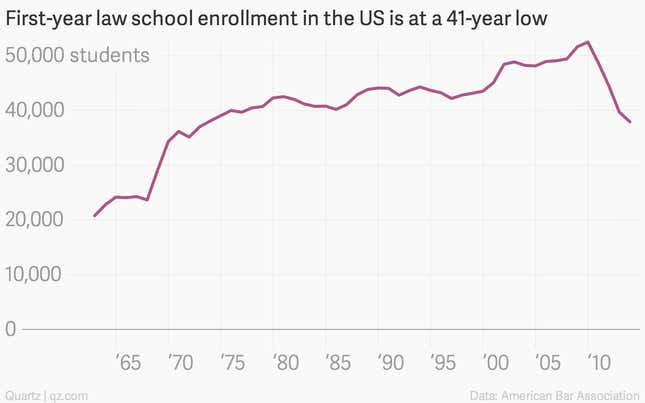 In 2014, the lowest number of first-year students entered law school since 1973, while the lowest overall number of students were pursuing a juris doctorate since 1987.
First-year enrollment fell 4.4% from 2013, and 27.7% from 2010, when the number of 1L's hit an all time peak of 52,488. That was during the Great Recession, which drove college grads to law school in a tough job market. Now the trend is slowing, as students weigh the high risks and potentially low reward of paying for a law degree.