Lost luggage is a traveler's worst nightmare. Whether your checked-in bag never made the plane, or is on its way to the wrong continent, it can spoil your entire trip. But what if there was a way to rate airlines ranked according to the likelihood of their losing your luggage?
There is. The US Department of Transportation has compiled data for the number of mishandled-baggage reports (pdf, page 31) reported by US airlines, calculating the rate of reports per 1,000 passengers, by carrier.
The latest data release for 2014 is from January to October,is culled from 14 major American carriers. The data incorporates lost, damaged, delayed or pilfered baggage.
Here are the biggest offenders: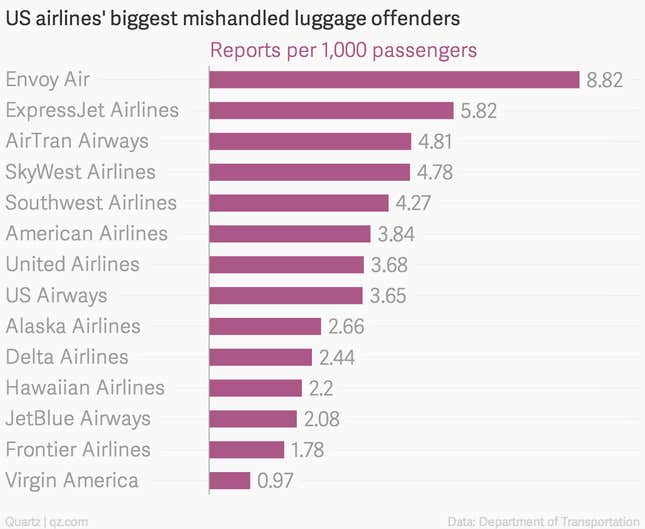 It's worth adding that Envoy Airlines, previously known as American Eagle Airlines, and a subsidiary of American Airlines, was also the least punctual airline of 2014.