If you think trying to finish shopping ahead of the holidays is stressful, try getting it done as your currency collapses. That's apparently what many rich Russians are doing, amid a rout in the ruble.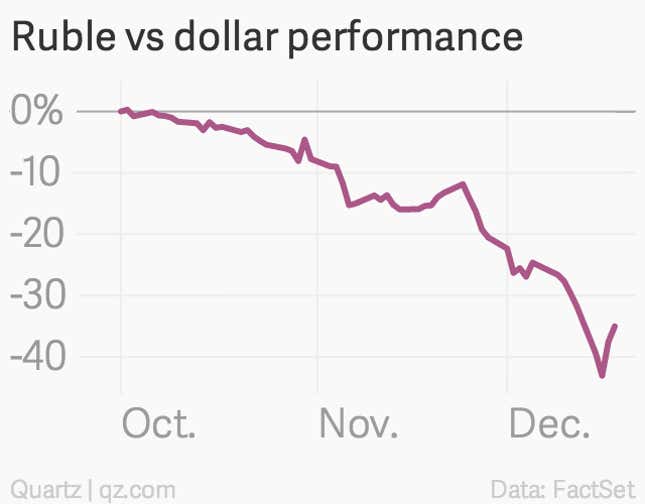 Russian business news site RBC reported that there was a run on silver bracelets and wedding rings (link in Russian) at the Tiffany store on Red Square in late November, with shoppers eager to buy jewelry before the company changed prices to reflect the volatile exchange rate—which is just what happened at Cartier in Moscow on Tuesday (Dec. 16).
According to Bloomberg, stores there were closed for the morning to prepare for price increases that averaged 40% to 50%. In the face of an unstable economy, items such as perennially popular watches and jewelry—a pink, yellow, and white gold Trinity ring, say—serve as a relatively safe investment.
Which brands will suffer
Russia is home to some serious shoppers—and dressers. Overall, the Business of Fashion reports that the Russian fashion market is worth about $53 billion. Euromonitor estimates that the local luxury market for clothing, accessories, jewelry, and watches was worth $6.8 billion in 2013: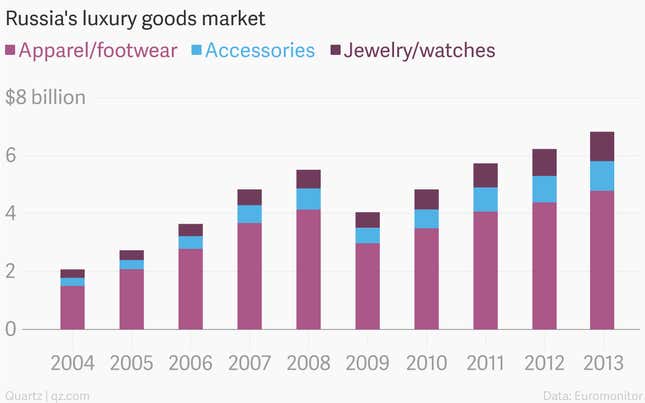 So what are they buying? Graff diamonds, Louis Vuitton handbags, and Hugo Boss suits, according to Euromonitor.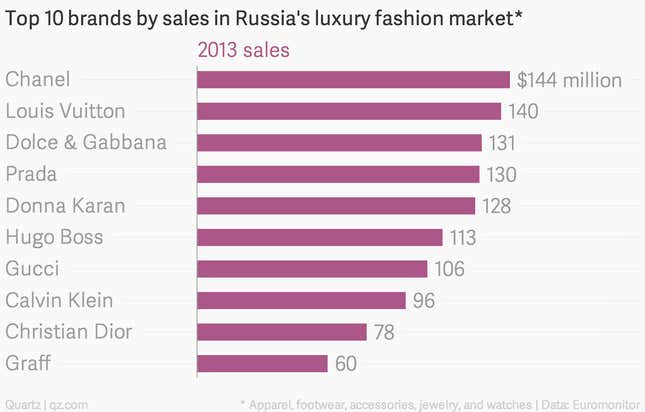 And Russians don't just buy luxury goods at home. High-end shopping network Global Blue says that Russians are second only to the Chinese when it comes to duty-free shopping abroad. Around a quarter of this spending is in Italy, mostly on luxury fashion. As the ruble tanks, Russians are adopting a "spend now, because tomorrow it will be more expensive attitude," according to a recent Global Blue analysis.
Curb your enthusiasm
But as trips to Milan and Paris grow steadily more expensive in ruble terms, and imported luxury-goods prices back in Russia are revised higher to reflect the weaker currency, the recent surge in shopping will probably soon fizzle out. A slump in Russian spending won't be enough to sink the big luxury fashion houses, but it will certainly be an unwelcome bruise on the back of a decline in Asian spending. Bain & Co. predicts that Russian luxury market could dive by 18% this year.
And some brands were once particularly bullish on Russia in 2014. In October, Gucci announced the opening of not one but two new stores in Moscow, including a three-story flagship on Petrovka Street, where men's shoes and suits women's handbags can be custom-ordered. (Also: a special women's collection that's heavy on fox fur and crocodile skin.)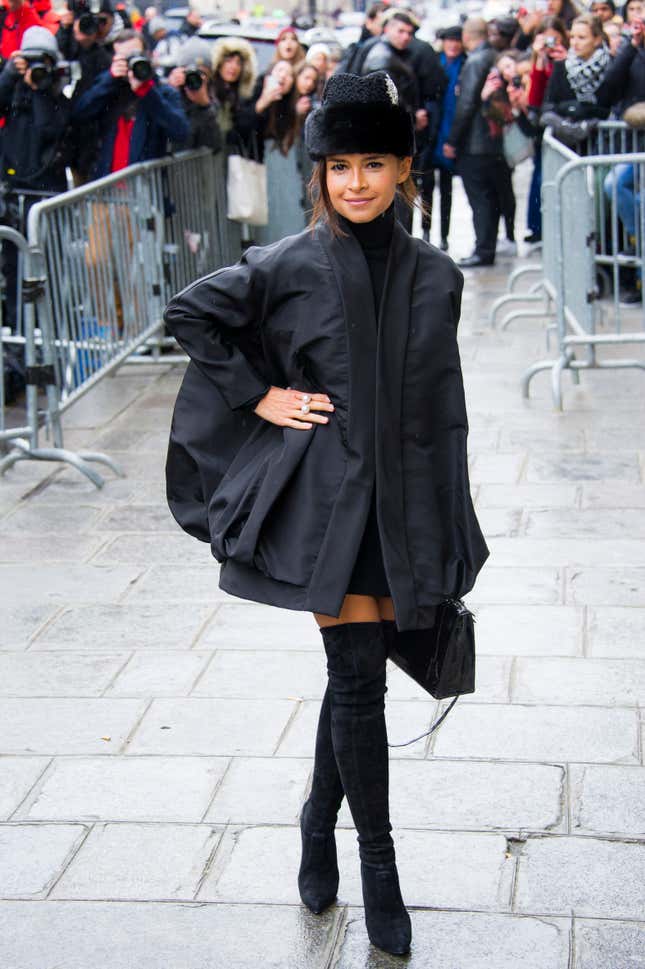 It's hard to blame the brands for their enthusiasm. The upcoming generation of wealthy, young, highly-photogenic Russians—sometimes called the Czarinas, the Russian fashion pack, or, yes, the Russian mafia (they say this themselves)—look tremendous in luxury clothes and appear to love buying and promoting them.
See: Miroslava Duma, the pint-sized, dewy-skinned editor of the Russian fashion site Buro 24/7, who changes outfits multiple times per day during Fashion Weeks worldwide, and Ulyana Sergeenko, so inspired by the fashion designers showing in Paris that she decided to up and join their ranks.
But an article posted yesterday on Buro 24/7 (link in Russian), which regularly features items such as diamond-studded Swiss watches and technicolor furs, converted the rapidly inflating prices of everyday European travel purchases (ahem, Starbucks) to rubles. Under the tagline, "See Paris and die," it suggested an alternative for Russians to a shopping trip in Paris—or anywhere, for that matter—this season:
We'd be better off spending the holidays at home this year: Decorate the Christmas tree; prepare an Olivier salad [a traditional Russian new year's snack]; open a bottle of Soviet champagne; and listen to the president's address, which promises to be very, very interesting.
Indeed.